If you're not so familiar with Gaelic football, that's okay. This is a story you've heard over and over. 
Last Sunday, a leak emerged in the Irish media announcing that a Kerry squad member, Brendan O'Sullivan, had failed a drugs test in April 2016 after last season's league final. He'd come up positive for methylhexaneamine, a stimulant that was added to the WADA banned list in 2010, and the basic facts go like this. He served 11 weeks of a provisional ban from May to July 2016, had that ban suspended as he appealed, later had a 21-week ban handed down, and served the remainder from this February onward. With the championship having recently begun he's now back in action.  
But if there's nothing new or interesting in that lot, the reaction has been hugely interesting and telling. A country that has rightly been so critical and often at the forefront of the doping scandals elsewhere has, in parts, rushed for the moral high ground. Move along, nothing to see here. 
Yet there's a huge amount to see here and the majority doesn't involve the player. Instead, what's often most telling when it comes to positive tests is the attitude from those in and around the sport. It's claimed by sources that O'Sullivan didn't like the taste of caffeine gels the team were on and got his hands on an alternative in a health food shop, but without the final report and the real detail, it's as wrong to proclaim innocence as it is to assume outright guilt. And still, so many have. 
Two former teammates were quick to his defence with Marc Ó Sé saying he "is a good lad, he would never get himself knowingly into trouble and it's important to know". Meanwhile Tomás Ó Sé, another former Kerry great and television pundit described him as "as an exemplary young man". But this is to make a key error in facing doping and those that take drugs for it's to assume they are naturally bad when it's human nature to get ahead in any and every walk of life. 
What's more worrying though has been the stereotypical defence erected elsewhere as best surmised by Dick Clerkin, a recently retired influential midfielder from Monaghan, in his Irish Independent column. "For what is still largely a skill-based game with little or no significant financial benefits," he penned, "the GAA will largely be protected from the incentives to dope that are prevalent elsewhere."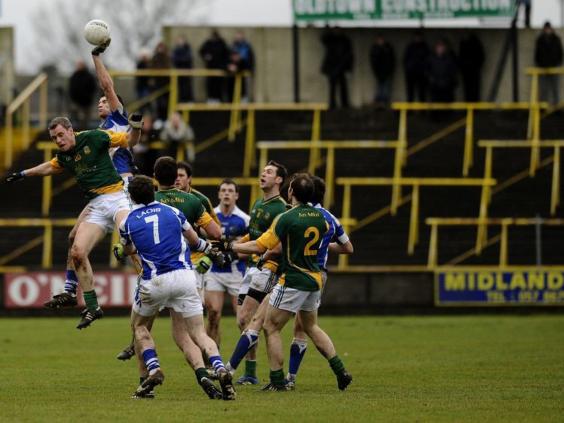 Of course while many blindly accept that, it doesn't hold up. Over the last 10 years the game has gone through revolution and evolution in terms of tactics, body shapes and a new and intense gym culture. Stamina, strength, recovery and agility are now vital and each one of theses can match up with EPO, anabolic steroids, testosterone and stimulants. Nobody is saying this is happening but to say it's not happening suggests naivety and ignorance that increases the chances of it happening. 
There's also been a major split in recent years between the haves and have-nots and to claim elite players are amateur is a falsity. Last year everyone received government grants of between €519 and €1,066 depending on performances, they also receive mileage by way of expenses, and crucially the better players from the better teams like Kerry tend to be provided with cars, and a stream of cash-in-hand gigs making it semi-professional. But doping isn't about money and to use that as a defence is to misunderstand the concept. Just look at the amount of amateur rugby players, low-level runners and middle-of-the-peloton cyclists that have ran into trouble. Indeed a study of South African schools rugby players showed that 80 per cent had taken steroids by the time they were 18 with 85 per cent of those showing it was to improve performance. 
In terms of the player, his suggestion of a contaminated supplement may well be true by it's long past the stage of the boy who cried wolf on that front. A source close to the case even said that O'Sullivan was a "victim of bad luck" but this is again a lazy and typical smokescreen. The money earned may not be professional but the set-ups at top counties in football absolutely are and that allied to the fact that it's actually relatively hard to fail a drugs tests makes this stupidity at best. 
And yet there's a feeling that this case has lacked huge transparency. In terms of the player he could very easily name the supplement as Welsh sprinters Rhys Williams and Gareth Warburton did in 2015 allowing some semblance of sympathy for what appeared a genuine mistake. In terms of the county, those in the dressing room last season have said they were never made aware of a failed test, when the obvious reaction to a contaminated supplement would be to let the panel know so they can avoid similar mix-ups. In terms of the GAA, sense says they'd want to do the same. But none of them did anything, suggesting that all of this doesn't add up.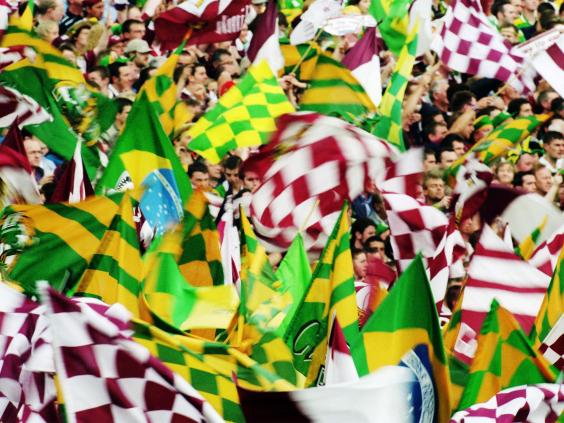 Yet for a bit-part player, it's an episode that raises questions right to the top of the tree. A 2016 anti-doping Sport Ireland report that came out early this year mentioned a pending case which was this, implying that an on-going investigation was gathering all the facts so how could a ban be delivered and served in such circumstances? And how is it that a player can serve and finish a ban that began a year-and-a-half ago without anything being made public including the substance, as that reeks of the tennis issue where failures aren't released and bans often hidden by injury claims? 
This isn't the first time the GAA has been hit with a doping case. In 2008, Kerry All Star Aidan O'Mahony was found to have taken nearly double the amount of Salbutamol permitted by Wada but the GAA's own anti-doping hearing committee quickly ruled that it was via a medical inhaler and he avoided any time out of the game. Meanwhile in 2015 fringe Monaghan player Thomas Connolly became the first player in the sport to be banned after receiving two years for taking the anabolic steroid stanozolol. He had claimed that he'd been given them by a colleague in work after complaining of pain and stiffness from the team's training regime. 
Drug testing began in July 2001 allied to the government grant scheme, a time when the sport barely resembled what's being played now and the players barely resembled those they handed jerseys down to. However blood testing was only introduced last year to many complaints, with the likes of four-time All Ireland-winner Bernard Brogan at the forefront. "Do I think there's a need to go into blood testing? No. We're amateur footballers, we're very proud of what we do. Do I think there's going to be any abuse of that? I'd be very surprised. To get blood tested is a bit aggressive, I think. But, as I say, we'll just kind of get on with whatever we do. We're a special sport. If that's what they need to do to make themselves feel as if the sport is pure, that's what has to be done. It's not something I think is the right route. To go in and take blood out of someone to prove that they're not cheating is a strange one.
"We have nothing to hide, no one has anything to hide in the GAA," he added although this case suggests otherwise and two positives in the 196 tests across 2015 and 2016 is hardly impressive. On top of that, five teams across that period were guilty of missing tests due to whereabouts failures and fines were administered ranging from €310 to €1,025 in each of those cases. 
That's not to say there's endemic culture of doping in the sport, however all of this does suggest a culture of arrogance that they are above it. Gaelic football - a sport where as a rule with few exceptions you play for where you are from with no transfer system, and a sport that was always amateur and still claims to be despite some key changes in recent years - claims to be unique. But by claiming to be different here it's looking just the same. It needs to learn denying the truth doesn't change facts. 
Reuse content