Sit back, relax, unplug the phone and make sure everything you could possibly need this weekend is within an arm's length of the sofa, because despite the glorious weather outside, there's simply no reason for you to leave the sofa – or more importantly the television.
Kicking off with The Masters on Friday night, you can watch Rory McIlroy, Justin Spieth, Justin Rose and all the other leading contenders juke it out on the second day at Augusta.
Don't stay up too late though, as the Chinese Grand Prix qualifying will get underway at 8am, so you can ease into a day of sporting greatness with a cup of tea, bacon sarnie and 20 V6 thoroughbreds tearing round the Shanghai International Circuit. Hopefully the session will remain a wheels-only affair given the track invasion by one over-eager fan during the second practice session.
Masters 2016 - Augusta National hole-by-hole guide
Masters 2016 - Augusta National hole-by-hole guide
1/18 1st (Tea Olive), 445 yards, par four

deep bunker on the right of the fairway and trees both sides make for a daunting start, while long and left of the undulating green both spell big trouble. Unsurprisingly played the hardest hole on the course in 2012 and ranked second in 2013.

2015 average: 4.23 (rank 4)

2/18 2nd (Pink Dogwood), 575 yards, par five

Driving into the trees on the left cost Padraig Harrington a nine in 2009, but Louis Oosthuizen memorably holed his second shot for an albatross in the final round in 2012 before losing in a play-off to Bubba Watson. An important early birdie chance.

2015 average: 4.61 (rank 16)

3/18 3rd (Flowering Peach), 350 yards, par four

Shortest par four on the course but a pear-shaped green with steep slope in front allows for some wicked pin positions. Charl Schwartzel pitched in for eagle in the final round en route to title in 2011.

2015 average: 3.95 (rank 14)

4/18 4th (Flowering Crab Apple), 240 yards, par three

The back tee - not always used - turns it into a beast with the green sloping from back to front. Phil Mickelson took six here in the final round in 2012 and finished two shots outside the play-off. Jeff Sluman's ace in 1992 remains the only hole-in-one here in Masters history.

2015 average: 3.29 (rank 2)

5/18 5th (Magnolia), 455 yards, par four

Jack Nicklaus twice holed his second shot in 1995 and Colin Montgomerie did it in 2000, but it is another devilishly difficult green. To clear the fairway bunkers requires a 315-yard carry.

2015 average: 4.14 (rank 8)

6/18 6th (Juniper), 180 yards, par three

From a high tee to a green with a huge slope in it. Five holes-in-one - including Jamie Donaldson in 2013 - but Jose Maria Olazabal took seven in 1991 and lost by one to Ian Woosnam, while Arnold Palmer has also run up a seven.

2015 average: 3.08 (rank T10)

7/18 7th (Pampas), 450 yards, par four

What used to be a real birdie chance has been lengthened by 35-40 yards, while trees were also added and the putting surface reshaped. More bunkers - five - around the green than any other hole.

2015 average: 4.24 (rank 3)

8/18 8th (Yellow Jasmine), 570 yards, par five

The bunker on the right, about 300 yards out, pushes players left and from there it is harder to find the green in two up the steep hill. Still a good birdie chance and Bruce Devlin made an albatross two in 1967.

2015 average: 4.65 (rank 15)

9/18 9th (Carolina Cherry), 460 yards, par four

The tee was pushed back 30 yards in 2002. The raised green, with two bunkers on the left, tilts sharply from the back and anything rolling off the front can continue down for 50-60 yards.

2015 average: 4.08 (rank T10)

10/18 10th (Camellia), 495 yards, par four

A huge drop from tee to green on this dogleg left and over all the years of the Masters the most difficult hole. It was here that Rory McIlroy began to fall apart in 2011 with a seven, while Watson clinched the title in 2012 by making par in the play-off from the trees.

2015 average: 4.16 (rank 6)

11/18 11th (White Dogwood), 505 yards, par four

The start of Amen Corner. Toughest hole in 2011, 2014 and 2015, with the water front and left scaring many. Best remembered for Larry Mize's chip-in in 1987 and Nick Faldo's back-to-back play-off wins.

2015 average: 4.32 (rank 1)

12/18 12th (Golden Bell), 155 yards, par three

Probably the most famous par three in golf. Narrow target, water in front, trouble at the back, it has seen everything from a one to Tom Weiskopf's 13 in 1980. McIlroy four-putted it in 2011.

2015 average: 3.12 (rank 9)

13/18 13th (Azalea), 510 yards, par five

The end of Amen Corner. Massive dogleg left with scores ranging from Jeff Maggert's albatross two in 1994 to Tommy Nakajima's 13 in 1978. Bubba Watson's enormous drive here in 2014 left him with just a sand wedge into the green to set up a birdie.

2015 average: 4.54 (rank 18)

14/18 14th (Chinese Fir), 440 yards, par four

The only hole on the course without a bunker, but three putts are common on the wickedly difficult green. Course record holder Nick Price took eight here in 1993, while Phil Mickelson holed his approach en route to 2010 victory.

2015 average: 4.08 (rank 12)

15/18 15th (Firethorn), 530 yards, par five

Often a tough decision whether to go for the green in two across the pond on the hole where Gene Sarazen sank his 235-yard four-wood shot for an albatross in 1935. There have also been three 11s here.

2015 average: 4.60 (rank 17)

16/18 16th (Redbud), 170 yards, par three

Tiger Woods' memorable chip-in in 2005 came the same year as 73-year-old Billy Casper's 14, while Padraig Harrington and Ian Poulter are among 15 players to record holes-in-one.

2015 average: 3.01 (rank 13)

17/18 17th (Nandina), 440 yards, par four

The famous Eisenhower Tree has been removed after suffering storm damage, making for an easier tee shot on the hole Justin Rose double-bogeyed when one off the lead in 2007. Jack Nicklaus birdied here to take the lead as he won his 18th major in 1986.

2015 average: 4.15 (rank 7)

18/18 18th (Holly), 465 yards, par four

The drive through an avenue of trees was made much harder when the tee was moved back 60 yards in 2002. The fairway bunker from which Sandy Lyle got up and down to win in 1988 is now 300 yards away.

2015 average: 4.21 (rank 5)
After a few hours to compose yourself, converse with the family and maybe watch a spot of Saturday kitchen, it's time to turn attentions to the Premier League. Swansea City take on Everton in the opening game of the day, and while it may not be the most enthralling of ties, it's almost certain to provide goals and entertainment with 15 goals coming in their last five games.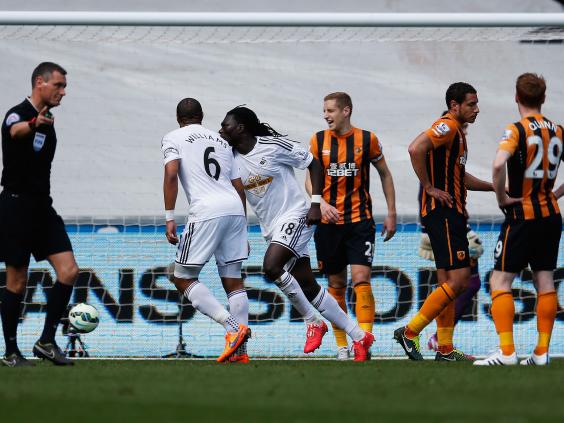 Then it's time for the big one of the day – the Grand National. 40 horses will duke it out over four miles and three and a half furlongs to be crowned the winner of the longest National Hunt race in Britain.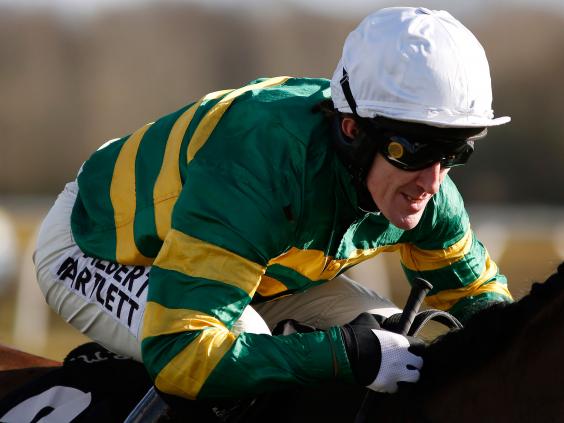 The race will be all the more special given it is AP McCoy's farewell to the National, with the record-breaking champion jockey set to retire from the sport at the end of the season. As it stands, McCoy only has on win in the Aintree showpiece in his career, which came aboard Don't Push It in 2010, but McCoy is likely to set off on favourite Shutthefrontdoor in his final attempt to win the great race.
No sooner has the drama of the Grand National settle down than the tensions will rise in South-west London, where the Boat Race will see Oxford and Cambridge go head-to-head once again. The day's action will be all the more special as the Women's Boat Race will take place an hour before the Men's, signalling the first time in history that both have taken place on the Tideway on the same day.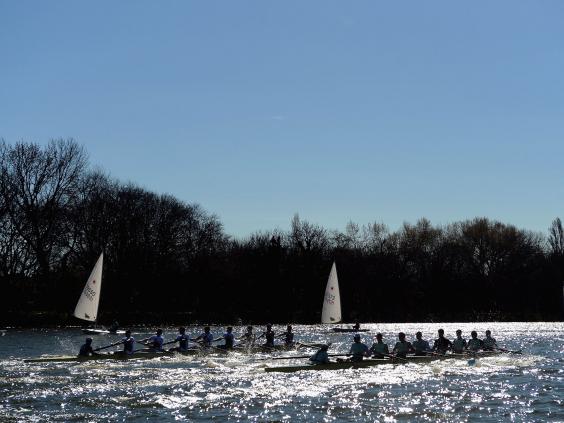 If the Boat Race isn't to your taste, then why not watch a second Premier League fixture of the day as second-place Arsenal travel to Burnley in their bid to catch Chelsea at the top of the league. With none of their top-four rivals playing until Sunday, the match will give in-form Arsenal a chance to put pressure on the Blues as well as Manchester United and Manchester City (more on them later).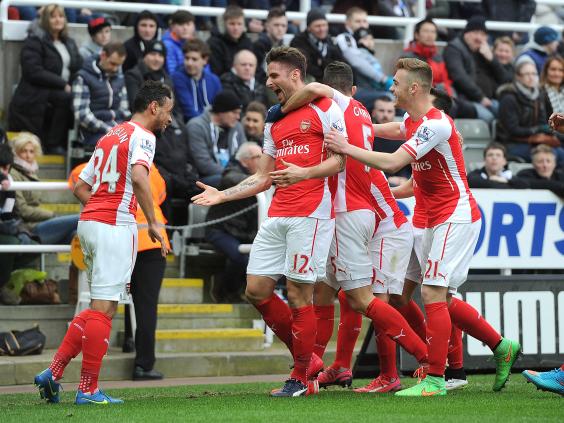 Finally, we'll end Saturday's action with the third day of The Masters with the field whittled down after Friday's second round cut. It's here that the field will begin to take shape and competitors will move into position to mount a final day surge in the hope of claiming victory.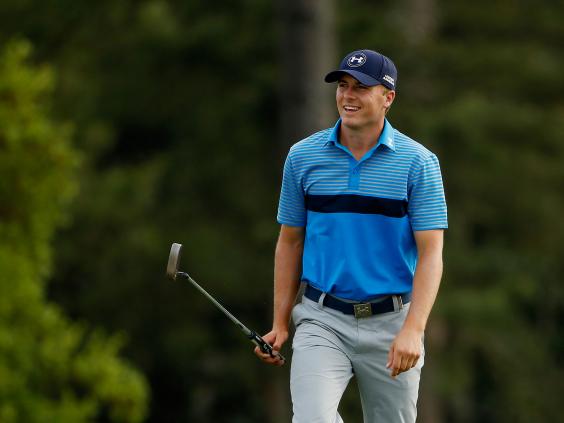 Sunday kicks off with the Chinese Grand Prix, where Lewis Hamilton will look to rebound from Sebastian Vettel's surprising victory in Malaysia to continue his assault on the Drivers' Championship. Lights go green at 7am, giving you just enough time to get enough sleep to ensure you're ready for the day ahead.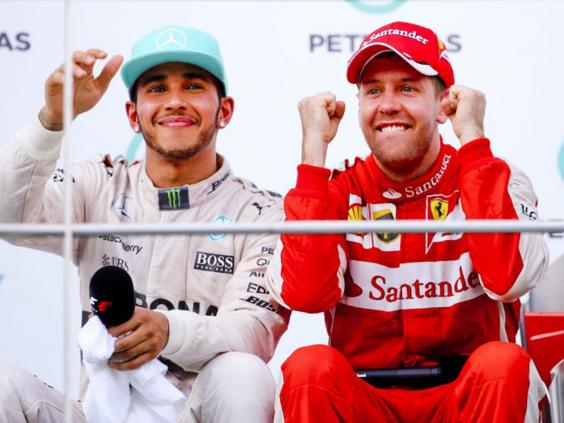 The Premier League will return to take centre stage at Sunday lunchtime, with West London side Queens Park Rangers welcoming city rivals and league leaders Chelsea to Loftus Road. With Rangers in a relegation dogfight and Chelsea charging for the title, anything can happen in this one, and recent results suggest it will do once again.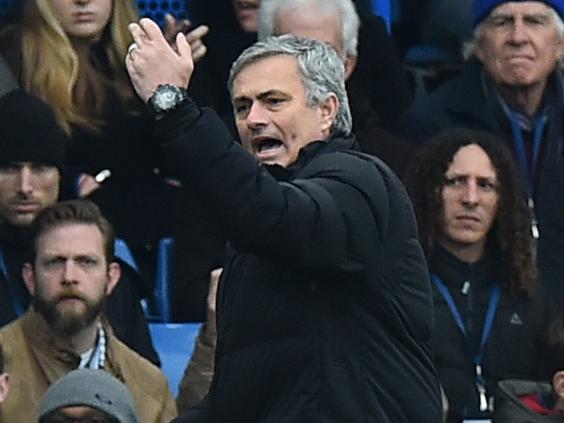 But proceedings in London are merely an appetiser for the main course at 4pm, where the red half of Manchester faces the blue half as Manchester United face Manchester City at Old Trafford. United 's resurgence has coincided with City's slump in form, meaning that the Red Devils have leapfrogged their 'noisy neighbours' for third place, and with United having  lost the last four derby meetings, they'll be hungry to end their poor run while adding further misery to City's misfiring season.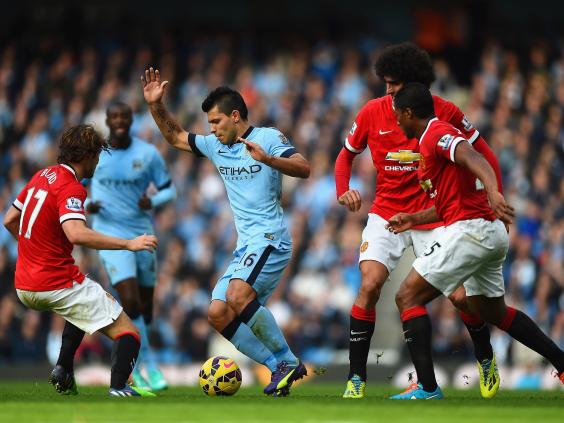 All this brings us to the final, and possibly most important event of the weekend, as The Masters heads towards a close with the remaining challengers making their bid for the famous Green Jacket. Bubba Watson was the man who emerged victorious last year just after midnight, and he'll be involved in the closing ceremony no matter what come the early hours of Monday morning. The question is, will he be presenting himself with a third Green Jacket in four years, or will he be passing the mantle onto one of his rivals.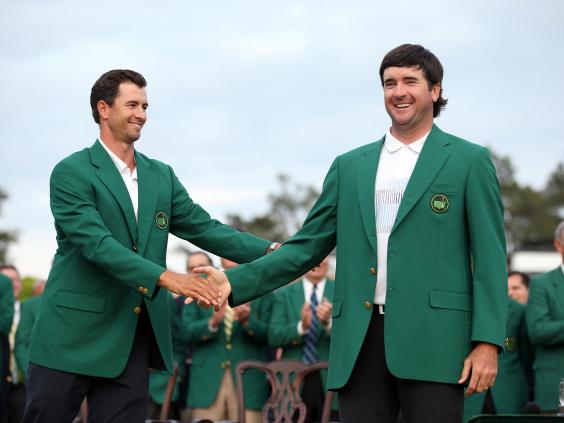 Your full guide to the greatest sporting weekend of the year:
Friday:
Masters Day Two – 7pm, Sky Sports 4
Saturday:
Chinese Grand Prix qualifying – 8am, Sky Sports F1
Premier League: Swansea vs Everton – 12.45pm, BT Sport 1
Grand National – 4.15pm, Channel 4
Women's Boat Race – 4.50pm, BBC1
Premier League: Burnley vs Arsenal – 5.30pm, Sky Sports 1
Men's Boat Race – 5.50pm, BBC1
Masters Day Three – 7pm, Sky Sports 4, BBC2
Sunday:
Chinese Grand Prix race – 7am, Sky Sports F1
Premier League: QPR vs Chelsea – 1.30pm, Sky Sports 1
Premier League: Manchester United vs Manchester City – 4pm, Sky Sports 1
Masters Day Four – 7pm, Sky Sports 4, BBC2
Reuse content