It's a big night of fights this weekend in Las Vegas, as UFC 187 features two world title fights at the top of the bill. In the co-main position current middleweight king, Chris Weidman, will take on Vitor 'The Phenom' Belfort, a legend experiencing a resurgence in his career.
Since knocking Anderson Silva out and claiming the champion strap back at UFC 162, Weidman has defended his title twice more; once in an immediate rematch with Silva, and once against former light-heavyweight champion Lyoto Machida. Although he is improving significantly between fights, Weidman has his work cut out to keep hold of his belt as the current middleweight landscape has never looked more dangerous.
His challenger, Belfort, is a legend of the sport. A former light-heavyweight champion he is one of the longest serving UFC fighters of all time. He made his debut at UFC 12 in 1997, where he defeated two fighters in one night to win the heavyweight tournament. Known for his ridiculous hand speed and built-in killer instinct, Belfort has always been hugely popular with fight fans. His explosiveness is statistically second to none in the UFC, having the most knockouts of any fighter, past or present.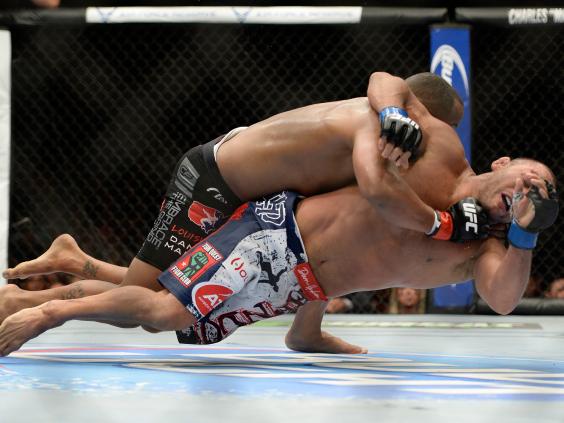 At 38-years-old he has beaten three legitimate contenders impressively to make his argument for the title shot. Dan Henderson, Luke Rockhold and Michael Bisping have all fallen prey to Vitor's lightning fast striking. For Weidman to hold onto his belt he has to crowd Belfort and keep him on the back foot and fighting defensively. When given space, he is one of the most dangerous fighters in the UFC. Fortunately for Weidman, he has a gritty wrestling style, and the brash coaching of the Serra-Longo fight team will surely serve him well when the pressure is on.
The main event of UFC 187 has had all kinds of attention in the past months, and not all positive. After disgraced former champion, Jon Jones, was stripped of his title after he was arrested following a hit and run incident, a new match-up was made to take its place. The vacant belt will still be available to the current number one contender, Anthony 'Rumble' Johnson, but instead of beating Jones, he will have to take out Olympic wrestling stand-out, Daniel Cormier.
Being the most recent challenger to the title, Cormier fought hard against Jones over five rounds to lose a unanimous decision. He put the loss down to being too emotionally involved in the fight, after the two had a shoving contest at a press conference held to promote the event.. Now he will step in to face 'Rumble', the man that ran through Alexander Gustafsson, destroyed Antonio Rodgerio Nogueira and shut down every area of Phil Davis' game. This will undoubtedly be his toughest test to date, but should he get the victory, he will be crowned king, and will no doubt be eagerly awaiting Jones' potential return to solidify his position.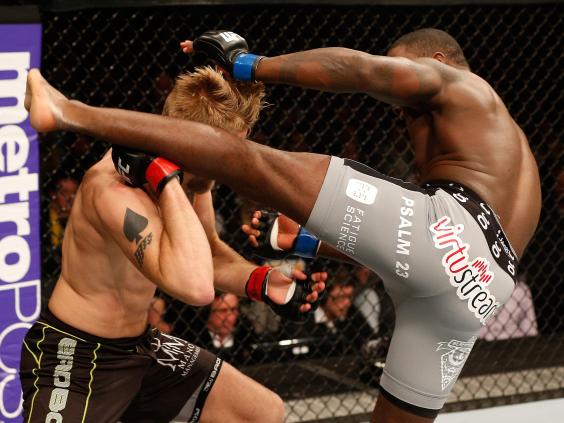 For Cormier this is a second chance and an opportunity to correct the mistakes he made in his last fight. Admittedly, Johnson is a very different opponent and offers many challenges that Jones didn't, and vice-versa. But much like Weidman in the fight before, he must close the distance and take away the power advantage that 'Rumble' will clearly have. Getting hit by Jon Jones is one thing. Getting hit by Anthony Johnson is an entirely different ball game. If he can keep Cormier on the end of his jab and stuff his takedowns, it'll be a short night's work for Johnson.
You can catch all the action from UFC 187 on BT Sport 1 from 1am on Sunday morning
Reuse content