As a UFC fan I love a good rematch. A little history, usually some animosity, and one person looking to settle the score with an old foe. The main event clash this weekend, at UFC Fight Night: Gonzaga vs. Cro Cop 2, in Krakow, Poland, is just that and more. Mirko Cro Cop established himself as a world class fighter many years ago, and has been considered one of the biggest draws in the sport for over a decade. His name is synonymous with his most favoured and successful fight finisher, the left head kick. Fast and powerful, with precision placement, even an opponent that has spent months preparing to defend it will usually still fall victim and become another knock out on his extensive record.
His opponent, Gabriel 'Napao' Gonzaga, turned the tables on him back at UFC 70. Knowing that Cro Cop's left leg is deadly, Gonzaga circled away from the danger and waited for his opportunity. After a takedown from a caught body kick, 'Napao' landed clean elbows from Cro Cop's guard, hurting him badly. When the referee stood the fighters up, Gonzaga pitched a head kick that connected cleanly and immediately switched Cro Cop's lights out. The surprising turn of events on that fateful night have echoed throughout the Mixed Martial Arts community ever since. Gonzaga, not only beat Cro Cop with his own signature move, but it was also voted 'Knockout of the Year' in 2007. It's therefore been on just about every highlight reel since.
Now, eight years on, Cro Cop is back in the UFC and wants to settle the score. For the love of sport and the desire for competition, he wants the chance to avenge what was undoubtedly the most devastating loss of his athletic career. Gonzaga is a beastly heavyweight, and placed at number 14 in the UFC rankings, a title run could still be in his future. But to beat Cro Cop is a tough enough task. To do it a second time, having already won in the fashion that he did, seems to me like an insurmountable task. A determined Mirko Cro Cop (who incidentally is 5-0 in rematches) with a motivation like the head kick that has haunted him since, is a dangerous man indeed.
Watch the fight preview below...
I'm sure he will want nothing more than to send Gonzaga crashing to the canvas, having just landed that head kick like he was taking the top off a boiled egg. The fans in attendance will be eagerly watching for the slightest twitch of his left foot, but no more keenly that the man it will be aimed at. It's a big fight, not necessarily for the division or for the rankings, but for two veterans of the sport with a dramatic history in the Octagon. It makes for a fantastic feature bout to top the first ever UFC card in Poland, and is a real treat for the fans.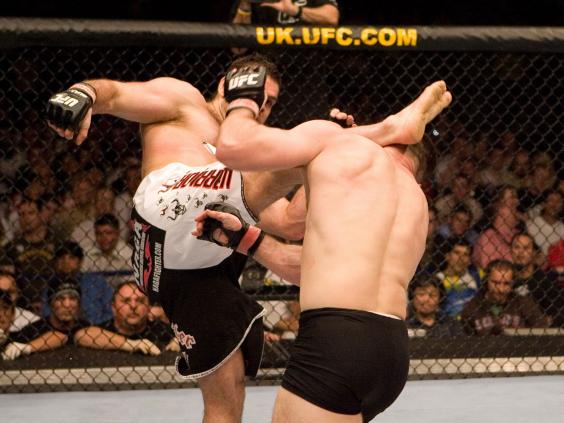 The co-main event will pit the UK's heavy hitter, Jimi 'Poster Boy' Manuwa, against perhaps Poland's biggest talent in any of the men's divisions. To call Jan Blachowicz a local hero would be a huge understatement. Having spent time in the gym with him, I'm sure that within the next two years we will see him as a top contender in the light-heavyweight division.
The rest of the division will be paying close attention to see how this plays out. Manuwa already has plenty of Octagon experience, having competed in the UFC four times. Blachowicz, on the other hand, has racked up less than two minutes of Octagon time. He is, however, a tough, old-school tournament fighter, a lifelong martial artist and a very conditioned athlete. His albeit brief debut in the UFC was impressive. His opening against Ilir Latifi was very calm and measured. Cautious of Latifi and respectful of his ability, Jan stalked and tested his defence until a body kick put the Swede down and a flurry of punches sealed the deal.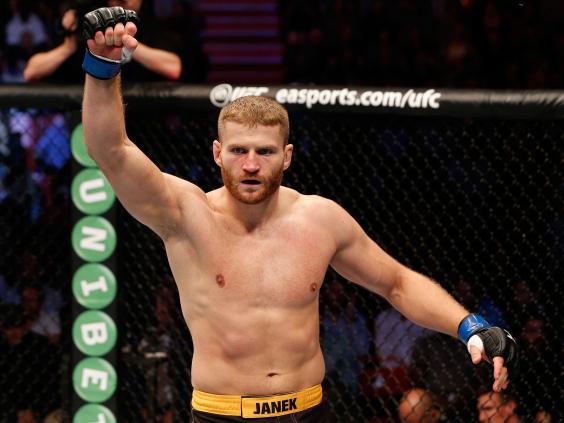 To beat Manuwa he will need to apply a similar level of caution. One thing evident in any of Jimi's fights is the immense amount of power that he can generate at short range. Not many can match him for punching power, and in a sport like MMA, one punch can change everything. Blachowicz will need to stay well away from that power and take Manuwa out of his comfort zone. Easier said than done.
But a win for Blachowicz in front of his countrymen, in the biggest MMA organisation in the world, will undoubtedly be the highlight of his career so far. It would immediately push him right up into the mix with the top 15, or even top ten, in the world. I'm looking forward to Saturday night hugely, and to seeing Poland showcase its talents on the world stage. From my experience, I believe as a nation they will become a major player in the sport in the coming years and it will be exciting for fans to see how all the home nation athletes fair this weekend.
The main card of UFC Fight Night Gonzaga vs. Cro Cop will be available for UK and Ireland fans to watch, for free, on Pick TV, from 11pm on Saturday. Pick can be found on Freeview Channel 11, Sky Channel 152, Virgin Channel 123, FreeSat Channel 144 or on UPC Ireland on Channel 133.
Reuse content