The Octagon has touched down in the beautiful city of Berlin as the UFC prepares for another European Fight Night. Athletes and corner teams are arriving from all around the globe, representing countries such as Japan, Australia, the USA and a multitude of European MMA hotspots.
For the first time in the history of UFC events held in Europe, we will have a female champion defending her belt in the main event, as Joanna Jedrzejczyk faces Californian challenger, Jessica Penne.
After beating former champion and Ultimate Fighter 20 winner, Carla Esparza, Jedrzejczyk brought a UFC title belt back to Poland for the first time. She looked very impressive in the process, shutting Esparza's wrestling down and punishing her with elbows and knees. Using her reach advantage she was able to keep Carla on the fence and pick her off, slowly increasing the pressure as her opponent began to fade, eventually prompting the referee to step in and save her. This time she will not enjoy so much of a reach advantage, with Penne being of a similar height and using her reach well with long straight punches.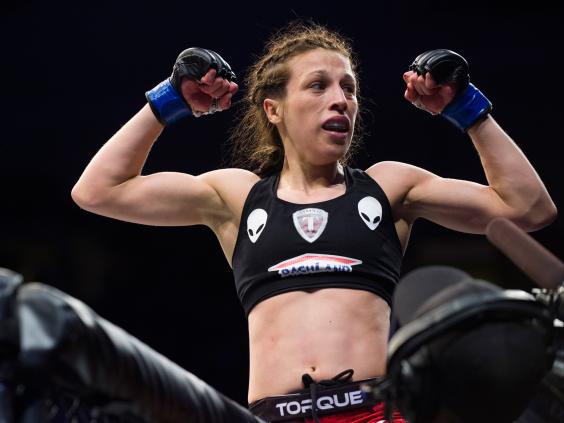 Much like all of her fights so far in the UFC, Jedrzejczyk will be looking to keep the fight at striking range so she can utilize her vicious Muay Thai skills, at the same time being careful not to expose herself to a takedown. Jessica Penne is not someone that the champion should tangle with on the floor and the challenger knows this. Penne will undoubtedly look to close distance behind a boxing offensive and clinch. From there she will look to use her Judo skills to get the fight to the mat where she can get to work.
As a black belt in Brazilian Jiu Jitsu, and with the advantage in MMA experience, Penne is a skilled and game competitor. She is not afraid to stand and trade shots, and has been in there with some very talented fighters. After losing a frustrating decision to Esparza in the semi-finals of The Ultimate Fighter 20, and then watching her progress on to win the finale and claim the straw-weight title, this must feel like a shot at redemption. I spoke to her last week and her belief in the outcome of her fight this weekend is unshakable. With her experience, skill set and a solid team of coaches and training partners at Alliance in California, she is certainly hoping to upset the champ and take the belt back to the US.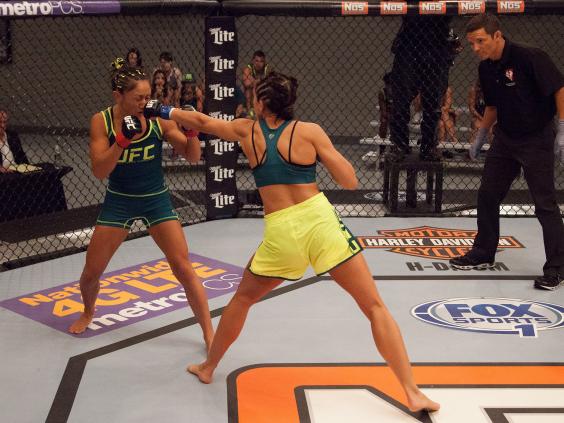 The co-main will feature two veterans in the sport. Dennis Siver from Mannheim, Germany, and Tatsuya 'The Crusher' Kawajiri, a Japanese legend with an extensive record of top level fights. Siver, with a background in Judo and Sambo, would do well to use those grappling skills to shut down the Japanese athlete and force him to kick box. Although willing to exchange on the feet, his stand up skills are elementary in comparison to his submission wrestling. Expect him to chase the takedown relentlessly and attempt to latch onto the back of Siver, looking to live up to his moniker and put the squeeze on his foe's neck.
With the event taking place in Europe there'll be no need for UK fans to stay up until the early hours. The main card is also being shown on free to air Pick TV (Freeview Channel 11, Sky Channel 152, Virgin Channel 123 or FreeSat Channel 144) from 11pm on Saturday night, so tune in to catch all the action.
Reuse content