"The greatest moment of my life was realizing that I didn't need a belt to be happy." 
Those were the words of former UFC bantamweight champion Dominick Cruz shortly after claiming back his UFC title after nearly two and a half years of sitting on the sidelines due to multiple injuries.
Cruz is rare in the fact he's a man at the top of his game who's not single-mindedly focused. While considered by many to be the best bantamweight to ever compete in mixed martials arts, Cruz has also established himself as one of the best fight analysts in the game working for FOX Sports. 
Cruz is a man of many talents, but he isn't alone in sensing the need to develop a multi-dimensional career. Much closer to home, a mixed martial artist from Redbridge, England, has followed a similar path to that of Cruz, albeit perhaps just not as much in the public eye. 
Between the age of 11-20, Luke Barnatt was a self-confessed video game addict. While it was never the lifestyle any young man should ever live, looking back on it now it was an early indication of the mindset and characteristics he carried through with him into his MMA career. 
"I'd spend nearly my whole day playing a game called Tactical Ops on the PC," he recalled recently to The Independent. "I'd sit down, drink four liters of Coke and often miss school playing anything up to 15 hours a day. Myself and a friend actually became the best two players in the world, but then a friend of mine called Jack Mason introduced me to MMA and it became my new passion."
What followed in his early years was quite incredible. Barnatt fought six times as an amateur before taking his first professional fight in 2011. After recording five wins he found himself taking a spot on the UFC's The Ultimate Fighter 17 reality series where he won two bouts before being defeated in the quarterfinals.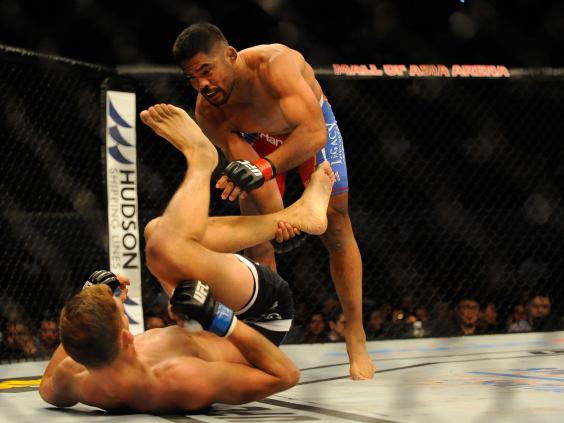 Despite his defeat, Barnatt was given the opportunity to fight on the UFC main roster and it was a chance he took with both hands. Looking back on it all now, Barnatt can't quite believe himself how it all fell into place so fast.
"I wasn't kind of aware of it at the time, but looking back on it now it was quite incredible how fast it all happened," Barnatt says. "I went from never having trained or fought at all, to being in the UFC after just three years. 
"Training and competing against guys who had been in MMA already for fifteen to twenty years helped me progress rapidly. I owe a lot to people at the Tsunami Gym in Cambridge."  
With his UFC career taking off, Barnatt moved to Alliance MMA to train full time in San Diego. Before he knew it, he had three big wins under his belt after victories over Colin Hart, Andrew Craig and Mats Nilsson. Suffice to say, the man from Cambridge was quickly making a name for himself in what had been a whirlwind year and a half for him.
"I started this sport when I was 21-years-old," Barnatt recalls. "I didn't know a thing about it, I didn't know what the UFC was, I met a guy [Jack Mason] got beaten up by a load of people at Tsunami [gym] and I fell in love with it. 
"I was the least athletic man on the planet. I didn't box, I didn't do judo—I did nothing, absolutely nothing. I had my run there and before I knew it I was 3-0 and having the performances of my career. Craig and Nilsson never went on to big things, but at the time they were highly thought of and I was smashing through them." 
Unfortunately, what followed was a series of three losses and a departure from the promotion midway through 2015. 
His losses to Sean Strickland, Roger Narvaez, and Mark Munoz were all in some sense unlucky, but they were losses nonetheless and Barnatt was cut from the UFC roster.
"When I lost to Mark Munoz I knew I was going to be cut," Barnatt said. "It wasn't a shock, but it still hurt as the two before were both split decisions.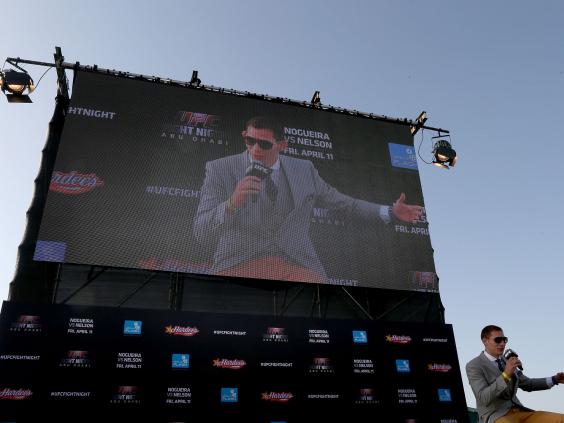 "The first loss I had on this losing streak was to Sean Strickland and it was ridiculous. Dana [White] even tweeted that evening saying I'd won and they now have training courses for judges where they use that fight as an example how a fight shouldn't be scored."
Being cut from the UFC often sees fighter's careers spiral downwards. The majority often either retire shortly after, or fight out prolonged careers where they never truly reach the heights of their previous UFC-selves. 
Barnatt didn't follow this trajectory though. The Englishman is a fine example to anyone in any walk of life who's had the big ticket and had it snatched away from them. Barnatt is living proof you can come out the other side and be a better person for it. 
Since leaving the UFC, Barnatt has gone on to take a further four fights and has won them all inside the distance impressively. In doing so, he's become the champion of Italian promotion Venator FC and competed across Europe, including back home in the UK, in Italy twice and most recently in Romania. 
"Fighting is now just one aspect of my life alongside a myriad of other ambitions and dreams."
While doing this he's also carved out other avenues of self-development. Barnatt is now a frequent color commentator for Absolute Championship Berkut and has already worked nine shows alongside play-by-play man, Bryan Lacey. 
Having moved back from California when he was released from the UFC, Barnatt and his wife moved to Andalucía in search of the sun. There, Barnatt has opened the LiliusBarnatt Martial Arts MMA and BJJ gym alongside Roger Gracie Black belt Santeri Lilius. 
The ever-growing popularity of MMA and BJJ in the region has meant the gym is going from strength-to-strength and this summer they will open their doors for their first ever MMA summer camps.
Having crafted all these new avenues in his life, it's almost implausible to think that this weekend Barnatt could have his finest hour inside a mixed martial arts cage. 
ACB 54 takes places at the Manchester Arena this Saturday and Barnatt tops the bill against the legendary Polish fighter and current KSW middleweight champion, Mamed Khalidov. It's an opportunity like none other—the biggest fight of his life, in his home country against a legend.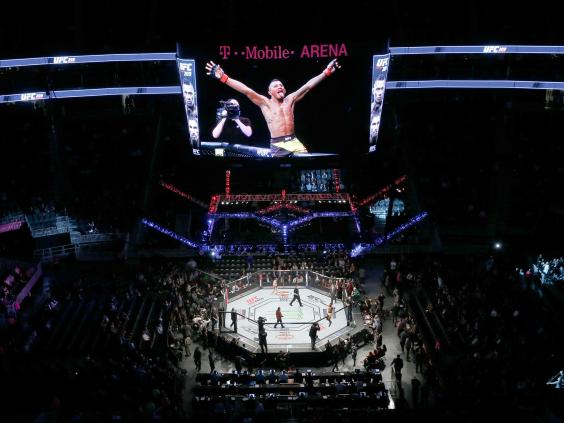 Domination of the European MMA middleweight scene is at Barnatt's feet and the size of the occasion isn't something that has passed him by.
"You don't get bigger than Mamed Khalidov in Europe," Barnatt said. "In Poland and Russia, Mamed is one of the biggest, if not the biggest names in MMA.
"I'm bringing one of the best European MMA fights ever to England. This is the first time he's fought outside of Europe for the first time in like five or seven years. It doesn't get bigger than this, it simply doesn't."
While some of the headlines will read this week that the fight with Khalidov is Barnatt's last opportunity to get back in the UFC and that it's ultimately defining for him, the reality of the situation is it couldn't be anything further from the truth. 
Being in the UFC isn't the measuring stick by which Barnatt leads his life, not anymore anyway. This is a man who's got a lot more going for him than carrying the tag of being a UFC fighter. Stepping into the UFC Octagon isn't by any means out of the question, but it's no longer the defining purpose to his life.
"When I beat Khalidov I'll easily be the highest ranked middleweight in the world outside of the UFC so there's no reason why they wouldn't snatch me up," Barnatt said. "But, it's not just that black and white. I want to start a family, I've got my wife and I'm living in Spain working on new projects and basically just building my life. Building the rest of your life while in the UFC isn't really that possible because it's all engrossing.
"Fighting is now just one aspect of my life alongside a myriad of other ambitions and dreams."