This weekend, Mexico City will host a high-altitude heavyweight clash as reigning champion Cain Velasquez returns to action to face interim champ, Fabricio Werdum. After an absence of almost two years, Velasquez sat on the side-lines recovering from injury as fighters in the heavyweight division jostled for position. Werdum, a world class Jiu Jitsu player, has used a much improved Muay Thai game to establish himself as number one contender.
This match was previously set for UFC 180 but the champion didn't make the fight. A knee injury in training saw him go under the knife once more, and the 'Super Samoan', Mark Hunt stepped in to face Werdum in what was made an interim championship fight. Now healthy, Cain steps into the Octagon once more to claim his place at the top of the division and dissolve the interim belt at the same time. Werdum however, believes that his time has now come and that he will prove too much for the previously undisputed king.
Velasquez fights out if the American Kickboxing Academy under Javier Mendez, and works his wrestling with newly crowned light-heavyweight champion, Daniel Cormier. He has a suffocating style that is relentless from the opening bell. With extraordinary cardiovascular conditioning and a strong base in freestyle wrestling, he wears down his opponent over five rounds. Some break early whereas others are too tough for their own good, withstanding a beating over 25 minutes from a guy who throws an average of 50 thunderous punches a round. He has the most knockout victories amongst the heavyweights and he also has the most takedowns.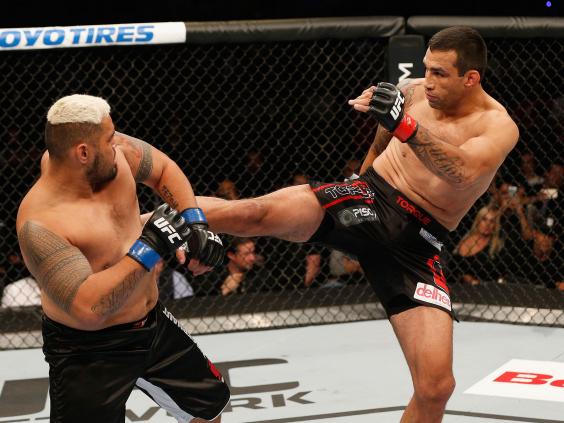 For Werdum to claim the true world title belt, he must either keep the fight at a distance using his excellent footwork and ranged striking, or engage the champion on the ground. His Jiu Jitsu credentials are second to none in the division, so if Cain is smart he will use his wrestling skills and knowledge of Jiu Jitsu to avoid clinching up with Werdum.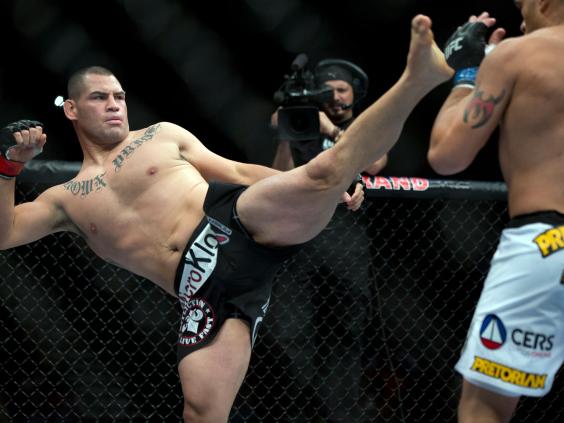 From the footage I've seen in the build up to the bout, Werdum and his team have arrived early and set up camp at a high altitude compound and, working daily with Rafael Cordeiro, Werdum's striking skills are improving at a rapid rate. In his most recent outings in the Octagon he has beat up Roy Nelson and Travis Browne, submitted Big Nog after picking him apart on his feet, and knocked out the iron-chinned Mark Hunt with a flying knee. It is safe to say that there is no clearer contender to the heavyweight crown and in the absence of the king, no man was more worthy of holding his place as the interim belt holder.
But who will be crowned as the undisputed heavyweight champ this weekend? Will it be the returning hero, healed from surgery and ready to reign supreme once more? Or will it be the hungry new lion, familiar with life at the top and not willing to relinquish the position now the king is back? Tune in to BT Sport 1 from 3am on Sunday morning to find out.
Reuse content