Arguably the world's scariest woman Ronda Rousey will return to the Octagon this weekend to take on Brazilian Bethe Correia for the right to be crowned the UFC Women's Bantamweight champion.
While the undefeated Rousey heads into the grudge match an overwhelming favourite, Correia will have the home fans behind her with UFC 190 taking place in the HSBC Arena in Rio de Janeiro.
A number of leading Brazilian names will also face off, including a rematch between light heavyweights Mauricio 'Shogun' Rua and Antonio Rogerio 'Lil Nog' Nogueira.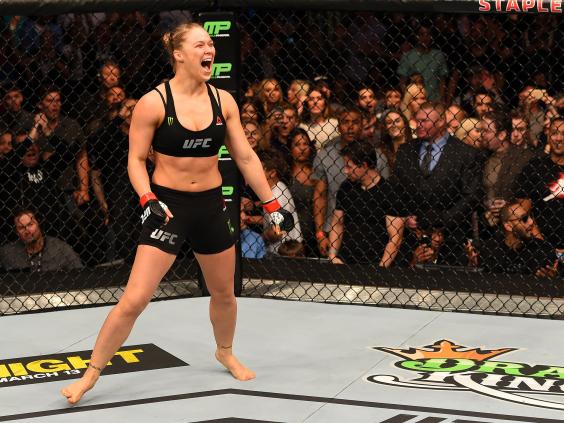 We take a look at the best matches on the night plus the full match card, as well as why UFC 190 has been one of the most anticipated events of the year so far.
What time does it start?
PreLims start on Sunday 2 August at 1am
Main card starts on Sunday 2 August at 3am
Where can I watch it?
BT Sport 2 has live coverage of both the PreLims and the Main Card.
Fights to look out for:
Ronda Rousey vs Bethe Correia
Rousey has proven herself to be the queen of the Octagon, with her unblemished MMA record of 11-0 making her a 1/16 favourite over the 15/2 Correia. Rousey may have had the distraction of Hollywood and the WWE in 2015, but she insists the will not be stopped in defeating the Brazilian in what has become the "most personal fight" of her career after some unsavoury comments from Correia regarding Rousey's father. Nine of Rousey's 11 victories have come by submission, and if she takes the fight to the ground you can expect another W added to her record, although the American has promised to prolong the fight to punish Correia.
Mauricio Rua vs Antonio Rogerio Nogueira
At 39, Noqueira is by far the older man in this fight, but 33-year-old Rua is no spring chicken either. The battle-hardened Mexican's face off comes in a rematch of their 2005 clash when Rua took a unanimous decision at Pride Critical Countdown, and they pair will go at it again over a decade down the line. Both are coming off defeats though, with Rua losing out to Ovince Saint Preux at UFC Fight Night and 'Lil Nog' beaten by Anthony Johnson over a year ago.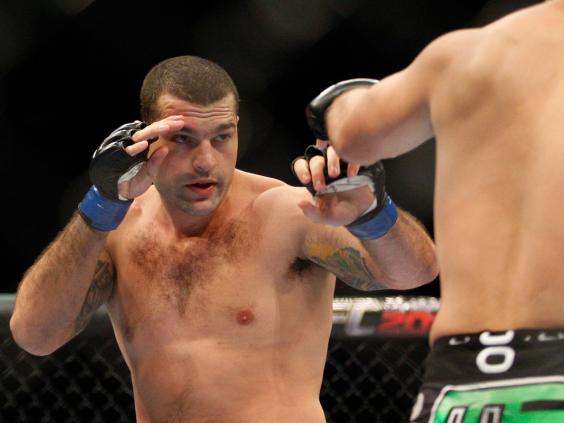 Full match card:
Ronda Rousey vs Bethe Correia
Maurico Rua vs Antonio Rogerio Noqueira
Glaico Franca vs Fernando Bruno
Reginaldo Vieira vs Dileno Lopes
Stefan Struve vs Antonio Rodrigo Nogueira
Antonio Silva vs Soa Palelei
Claudia Gadelha vs Jessica Aguilar
Preliminary card:
Neil Magny vs Demian Maia
Patrick Cummins vs Rafael Cavalcante
Warlley Alves vs Nordine Taleb
Iuri Alcantara vs Leandro Issa
Clint Hester vs Vitor Miranda
Hugo Viana vs Guido Cannetti
Reuse content