This weekend at UFC 190, the most dominant female athlete in the world travels into enemy territory to defend her bantamweight world title. 'Rowdy' Ronda Rousey, the biggest breakthrough star that the sport has ever seen, has a score to settle with her next challenger.
Brazilian scrapper, Bethe 'Pitbull' Correia has made her way to the title bout by beating two of Ronda's training partners. Outclassing Jessamyn Duke over three rounds and then stopping Shayna Baszler with a flurry of punches, Correia has looked aggressive and determined, and Ronda watched from the corner in both bouts.
In post-fight interviews 'Pitbull' challenged Rousey to hand her the first loss of her professional career. Currently undefeated in nine bouts, there isn't another fighter in this division more worthy of a shot at the belt. It's worth noting though, the last three women that tried to take the title were all stopped in short time. Just over ninety seconds was all Ronda needed to dispatch Sarah McMann, Alexis Davis and Cat Zingano. Using knees, powerful punches and highlight reel judo throws, the champion has wrecked everyone the UFC put in her path.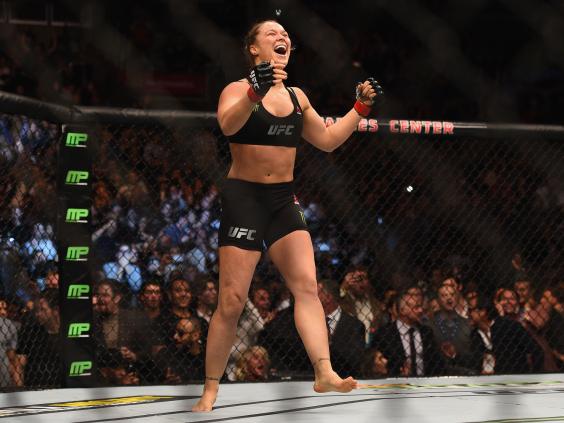 According to Rousey, the quick finishes are examples of her being merciful, a luxury that will not be given to Correia. Having been vocal about the champion for some time now, Ronda has promised to teach Bethe a lesson. In training footage she looks very sharp on the pads, working daily with her coach to improve footwork and hand speed. Hopefully, be it the toughness of Bethe or the vindictive mind-set of the champ, we will see more than a few seconds of fight time before a winner is declared.
For Correia this is the chance of a lifetime. Not only is she fighting for the world title, something that will change her life regardless of the result, but the bout will be contested in her home country. With Rio being the host city, Correia will have intense fan support. As popular as Ronda is, she is a very polarizing character, and the Brazilian fans are known for their loyal support. The atmosphere could be overwhelming even for the champion, and you can guarantee that Correia will be feeding off that excited energy.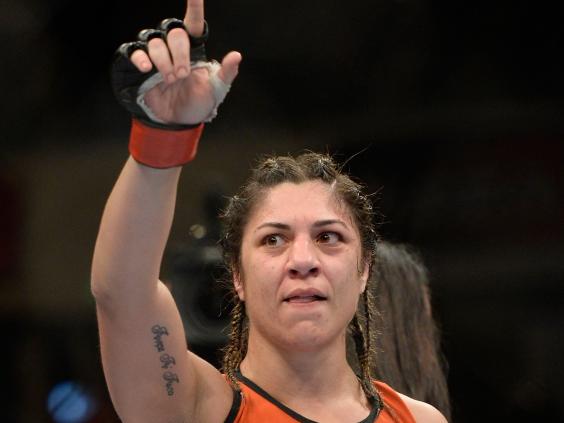 There is no secret that it's a big leap in level of competition for Bethe, but it seems to be a rude awakening for everyone that faces Ronda. It's going to take someone with immense toughness and self-belief to get that belt out of Rousey's firm grip; someone that can either stop the takedown or survive long enough to get back to their feet, force Ronda to stand and trade, perhaps drag her into the later rounds and wear her down. Correia is definitely tough, her takedown and submission defence has looked great so far, and if there is an opportunity for a fist fight, Bethe will go punch for punch with anyone.
The recently decided number one contender will be watching this fight closely. Having beaten Jessica Eye a few days ago, Miesha Tate will face the winner of this weekend's bout. Having lost to Ronda twice already, a fight with Correia would surely be preferable. A win over Rousey is the golden ticket for every one of these bantamweight contenders and Correia will be as ready as ever for this opportunity. An angry Ronda is a scary Ronda and Correia has talked a big game in the build-up. But has the 'Pitbull' bitten off more than she can chew?
Watch UFC 190: Rousey vs. Correia live on BT Sport 2 from 1am BST on the morning of Sunday, August 2nd or catch the Early Prelims from midnight on UFC Fight Pass
Reuse content