This weekend the UFC is set to showcase the rematch between reigning champion, Demetrious 'Mighty Mouse' Johnson, and his toughest test to date, John 'The Magician' Dodson. Their first bout took place back in January of 2013 and was fireworks from beginning to end. The momentum started off in the challenger's corner, as Dodson scored three clean knockdowns. But the champion adapted his approach slightly and persevered, pushing 'The Magician' to his limit and using his explosiveness against him.
Respecting the power of Dodson, 'Mighty Mouse' feinted his way in and worked for takedowns from the clinch. The explosiveness demonstrated by Dodson early in the fight began to fade and the conditioning of the champion came through. Able to keep a furious pace on Dodson for the full twenty-five minutes, Johnson wore him down and took home the unanimous decision. It will be interesting to see how this rematch unfolds. A lot of time has passed since that first fight and both fighters have evolved.
Johnson has defended his belt five more times, scoring three arm lock submissions and a knockout. While Dodson has had three outings, stopping two inside the distance with strikes. It's always intriguing to see two high level athletes get a second opportunity to fight. Dodson could be the fastest fighter on the UFC roster, and hits harder than any other flyweight from what we've seen. Demetrious Johnson is tenacious, very well-rounded, able to push any opponent's conditioning to the limit, and able to adapt to overcome adversity mid-fight.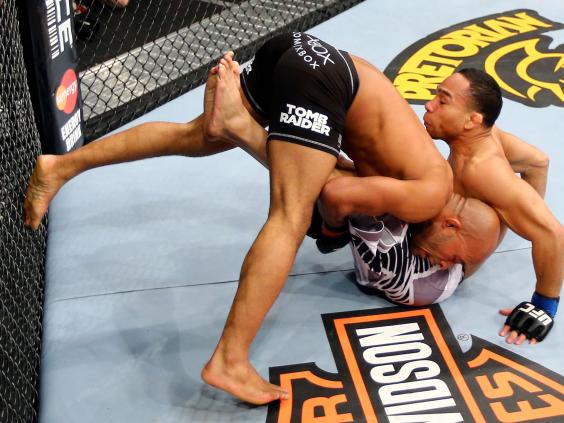 It is also worth noting that he has an excellent relationship with his coach, Matt Hume, who is veteran of the sport and been involved since the very beginning. Their communication between rounds is almost as impressive as his fighter performance. To have a great mind like Hume's in your corner is a real benefit, and given that Johnson is so coachable, they are a formidable team. Keep in mind as well, that he battled with Joe Benavidez over five rounds to earn a close split decision. Yet in their rematch Johnson dispatched of him in quick time, with a precision right hook in the first round.
There is an argument that the time between will have given the Johnson - Hume laboratory time to come up with the solution to the Dodson problem. It's not safe to play the long game with 'The Magician'. The champion barely made it past the second round in their first tilt, and he doesn't want to keep rolling that dice every time he steps into range. He wants to get Dodson out of there sharpish, and I think his best chance of that is a submission. The only issue there, is that early on Dodson will be super strong. It wasn't until he began to tire in their first fight, that Johnson really took control. If that's the case again, then he may be forced to negotiate striking range at least once a round until the challenger begins to fatigue.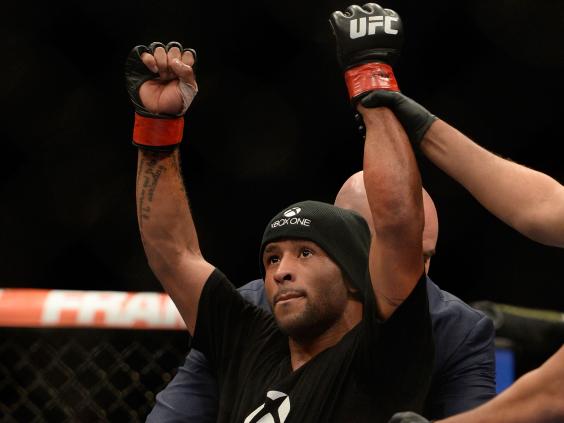 Dodson does have the tools to take the champ down, and is therefore in with a chance of finally wrestling that flyweight gold from the hands of 'Mighty Mouse'. However, Johnson could very well be the pound for pound best fighter in the world, and has looked almost unstoppable in his recent Octagon outings. A second win over Dodson here will mean that he has well and truly locked down the division, and a contender is going to have to make a pretty big statement to be considered a worthy future challenger.
To catch all the action from UFC 191, tune in to BT Sport 2 from 1am on Sunday morning
Reuse content