Speed meets power this weekend in Hollywood, Florida, as Lyoto "The Dragon" Machida steps into the Octagon to face Yoel "Soldier of God" Romero. Machida looked like his old self back in December of 2014, when he decimated CB Dollaway with a well-placed body kick. Things didn't quite go according to plan a few months later though, when he face number one contender, Luke Rockhold and got caught in a choke half way through the second round. Currently ranked fourth, in a middleweight division which has never been so competitive, Machida risks falling out of contention with a loss to Romero this weekend.
Romero meanwhile, ranked sixth, has torn through the division like a wrecking ball, stopping four out of five of his opponents with vicious striking. After achieving a silver medal at the 2000 Summer Olympics in freestyle wrestling, Romero found his way into mixed martial arts and relocated to Miami, Florida to join the American Top Team. His superior wrestling gives him the confidence to throw power punches without fear of being taken down. He also has the power to force his opponent into a striking battle, and with his ever improving skills, he is a fearsome adversary.
It is fair to say that Lyoto Machida is the best, most effective representation of classic karate that we have seen inside the Octagon. With an elusive and unpredictable style, he skates around the canvas and sharp-shoots his foe with long ranged striking. A snap left hand, a lead uppercut or a front kick to the chin…you never know what's coming, but always feel like someone's walking into a trap. Machida's ability to read his opponent and find their weaknesses is amazing, testing their defences to find a way in and then choosing the most suitable strike for the job.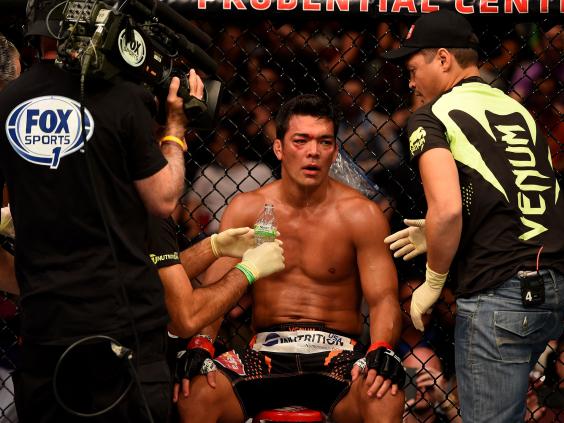 Machida will need to think fast with Romero though. Always confident, I expect Romero to come surging forward with huge clubbing punches, immediately hunting for the finish. Perhaps he's done his research though, maybe he's a Machida fan. Caution on Yoel's part will give "The Dragon" time to calculate and choose his approach. A wrestling heavy attack may slow Machida down, but he is a very efficient fighter. As a twenty fight veteran in the UFC and the former light-heavyweight champion, Machida knows how to fight into deep waters.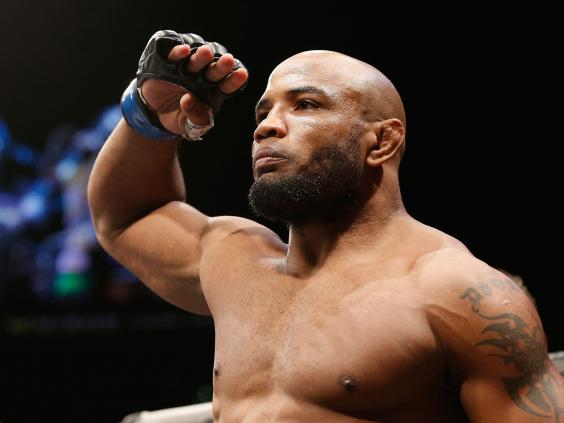 Over five rounds it's hard to say how the fight will play out. Whether it's the power punching of the rising Cuban Olympian, or the pinpoint accurate striking of the karate master, I doubt both men will hear the final bell. A man will fall, a hand will be raised and one man will climb a step closer to the title. Any match up in this division is tantalizing at the moment, and these two athletes are both major players. The upper class of the middleweight division is about to get a shakeup. Tune in to see who will rise to the top.
Watch UFC Fight Night: Machida vs. Romero on Sunday, June 28 live on BT Sport 2 from 1am BST
Reuse content