Golden Amber keeping cool
Perhaps the best snapshot of these Games was Amber Hill's shooting gold.
Her performance to take the skeet title on the second Saturday was something else. With temperatures pushing 36C, the 17-year-old kept her cool to beat world No 1 Diana Bacosi in a marathon shoot-off and book her place at next summer's Rio Olympics.
Hill and Bacosi hit the first 28 of their sudden-death targets and, when Bacosi missed her 29th shot, Hill stepped up to score and take gold. "I really like the sun and I can't wait to get some Rio sun on my back," she said afterwards.
Charlie's magnificent fight
Taekwondo offered many favourite moments but best of all was Charlie Maddock securing gold with a magnificent display of aggressive kicking.
Maddock, a little-known 19-year-old from Stoke-on-Trent, emerged as a star of the Games when she produced a sensational  performance to take the 49kg division. She only took up the sport two years ago and could be one to watch in Rio next summer.
Jade Jones also won gold to add to the Olympic title she won at London 2012 and Lutalo Muhammad took bronze to cap a successful Games for GB taekwondo.
Gutsy Gordon's gold glow
It all began with Gordon Benson, who became Great Britain's first gold medal winner at the European Games when he swam, cycled and ran to victory in the triathlon.
The Brownlee brothers, Alistair and Jonny, were missing from the field but that should take nothing away from the 21-year-old from Leeds.
Benson put on a gutsy display as temperatures pushed over 30C and crossed the line with a Union flag draped around his shoulders before standing on the top step of the podium to accept his gold medal from Prince Albert of Monaco.
Twins' tribute to Vanessa
In pure sporting terms it may not be one of the most memorable moments but the Austria synchronised swimming team winning a silver medal was heart-stirring.
Twins Anna-Maria and Eirini-Marina Alexandri, 17, finished second in the duets just four days after three members of their team had been hit by a bus.
Vanessa Sahinovic, 15, remains in an induced coma following the accident at the athletes' village on the eve of the Games. Anna-Maria and Eirini-Marina dedicated the medal to their injured team-mate and their coach, Albena Mladenova, said the duo had "brought a smile back after some bad days".
Another round to Nicola
These Games produced another moment of boxing history for Nicola Adams.
Adams shone through round after round and won a gold medal to add to her Olympic and Commonwealth titles. The 32-year-old from Leeds won a points decision over Poland's Sandra Drabik in the final and then revealed for the first time that she could fight on until the Olympics in Tokyo in 2020.
Joe Joyce's gold medal in the super-heavyweight division was another highlight. Qais Ashfaq, Josh Kelly and Sandy Ryan took home bronze medals and Great Britain had a good Games in the ring.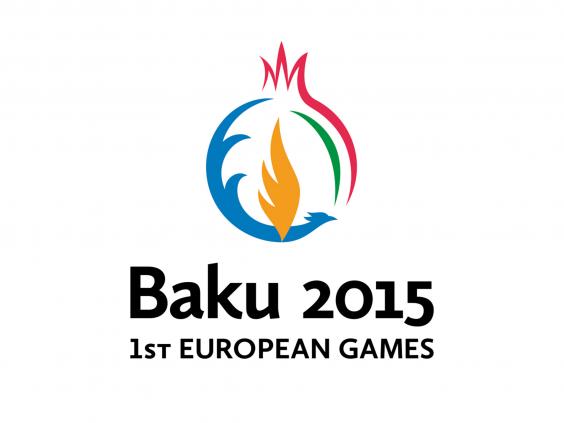 Reuse content