Simon Clegg, the chief operating officer of Baku 2015, says Britain should bid to host the European Games and insists the event does have a place in the sporting calendar.
The first version of these Games came to a close last night with organisers adamant it will not be a one-off.
Sceptics doubt the multi-sport event will survive after the Netherlands pulled out of hosting the next edition in 2019 and it remains to be seen if the concept will take off.
The Games have had limited mainstream appeal because there has been no elite-level athletics, swimming or cycling, but Clegg believes they are here to stay.
That has led to questions about whether Britain might host them in the future and Mark England, chef de mission of Team GB, says he would welcome another major sports event on these shores following the success of the London Olympics in 2012.
When asked whether Britain could bid to host a future European Games, Clegg said: "The answer to that is undoubtedly 'yes'. Should it? My view is 'yes'. I am convinced that these Games have got a great future ahead of them. They have come from nowhere and are already established as the pre-eminent Continental games."
The European Olympic Committee is searching for a host for 2019 and four cities are said to have expressed interest. A decision is expected by the end of the year but the launch of a rival European Sports Championships in 2018, which will be co-hosted by Glasgow and Berlin and will feature athletics, swimming and cycling, has raised questions about the future of these Games. The EOC hopes athletics, swimming and cycling will send elite athletes in four years' time and the British Olympic Association has given its support to the Games.
England said: "We would certainly want to see it having a longer-term future and I am sure it does. The format here has been very successful. Great Britain has had some fantastic experience in organising major events – the London Olympics, the Glasgow Commonwealth Games – and I think we do them very well. If it should come to the UK then I am sure we would put on a very good show."
That view is shared by Nicola Adams, Olympic champion and Team GB's flagbearer for the opening ceremony in Baku, who said: "What London 2012 did for Britain was amazing and I would love it if we could host the European Games. People came to life in London and there would be great spirit for these Games as well."
Britain finished with 47 medals in Baku: 18 gold, 10 silver and 19 bronze. There were gold medals for Adams (boxing), Jade Jones (taekwondo), Gordon Benson (triathlon) and Joe Joyce (boxing), as well as a number of teenagers who announced themselves on the big stage. Charlie Maddock (taekwondo), Amber Hill (shooting) and Duncan Scott (swimming) all took home gold and England believes the experience will benefit the 160 athletes in the team as they prepare for next summer's Olympics.
"We always said we weren't going to set a medal target and the measurement of success was threefold for me," he said. "Getting quota places and ranking points on the road to Rio was the most important thing. The third element was working with some of our junior athletes to get them to understand the multi-sport environment."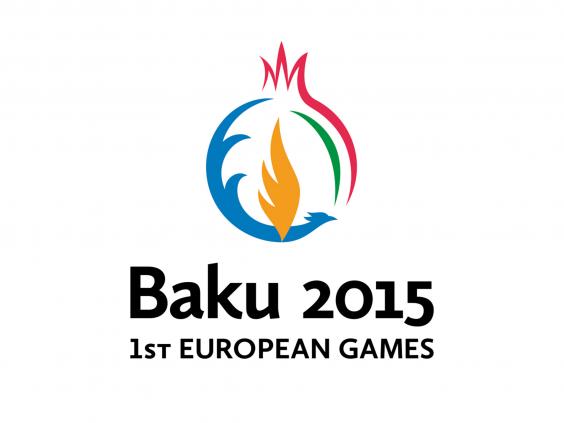 Reuse content