It is in a sense Baku's coming out parade, the European Games, a first attempt in an expensive and wide-ranging effort to put Azerbaijan's capital into the sporting lexicon.
Already, 6,000 athletes from 50 European nations encompassing 20 sports, of which 16 are Olympic disciplines, have converged on Baku for the inaugural European Games, which are, in short, the continent's answer to the Olympics.
Officially, it comes with a price tag in the region of  £1bn but more realistic figures put the cost at £6.5bn for all the infrastructure that has been implemented, from the 68,000-seater Baku National Stadium to the ever-expanding face of Baku, a city Lonely Planet described thus: "Few cities in the world are changing as quickly and nowhere else in Eurasia do East and West blend as seamlessly or chaotically."
Large skyscrapers tower over the Unesco-protected old town, clapped-out Ladas share the roads with the latest Mercedes in a city of stark contrasts, a rebuild made possible by large reserves of oil and gas, which it is estimated will last another 20 and 50 years respectively.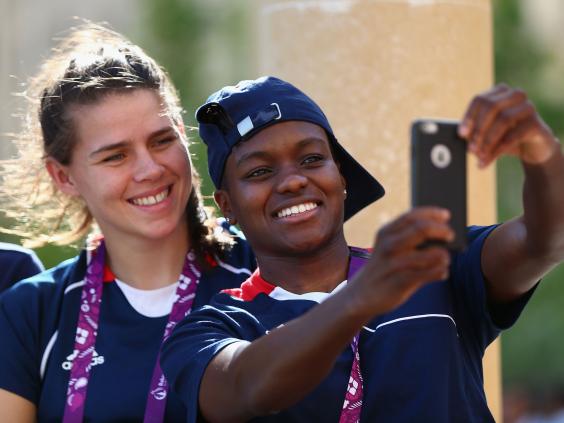 For many, the 30-month push to be ready for Baku 2015 after receiving the go-ahead as the Games' first host has been seen as little more than a vanity project of President Ilham Aliyev, who succeeded his father as president in 2003, and his regime.
His argument, as the man who is also the president of the country's Olympic Committee, is he wants to push physical activity in a young country – it declared independence from the Soviet Union 24 years ago – with a population of whom about 40 per cent are that age or under.
But the event also comes with serious questions about the country's human rights record. On Tuesday night, Amnesty International was informed its Baku-bound delegation was not welcome. The Guardian, along with a number of media outlets and human rights activists, was yesterday banned from entering the country.
Naomi Westland, of Amnesty: "They're using this Games as a massive public relations tool to show the world through internal media that they're modern and dynamic. They're using this to launder their image.
"In Azerbaijan, freedom of expression isn't really respected and there has been a crackdown in the build-up to these Games to create a criticism-free zone for when the world's media are there.
"The Olympic charter claims to respect press freedom and pushes the values of respect, mutual understanding and peace. What we're seeing in Azerbaijan is the complete opposite of that."
In all, Amnesty estimates there are 20 prisoners of conscience incarcerated in Baku on what it calls trumped-up charges.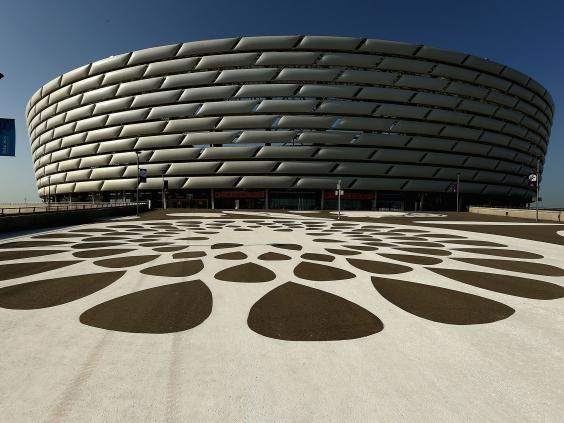 For five years, Dinara Yunus has lived in the Netherlands, moved there by her human rights activist parents as a safety measure after direct threats to her safety. Her mother, Leyla, was arrested on 30 July 2014, five days after calling for a boycott of the European Games. Her father, Arif, was incarcerated six days later.
The pair are awaiting trial on charges of financial fraud and treason, and their daughter has not personally heard from either parent since and both are in ill health.
"My mum has hepatitis C and she's suffering from diabetes, has lost more than 16kg, is going blind in her right eye and she's scared that something is going to happen to her other eye," says Yunus, whose only contact comes via a lawyer. "And my father had a mini-stroke. It's terrible, I don't think I can find the words. I worry that each day will come that one is dead because of their health.
"I'm very proud of their hard work – that's their life. I want them to be here with me safe and take care of their health. I don't want them to die apart from each other in a dangerous prison.
"I call for a boycott of a Games that are unethical when so many people are in prison. You can't hold these Games when so many people are suffering and behind bars. I just hope the Games will bring the Government to public attention and people will be more vocal to their release."
The regime has tended to stay quiet publicly on such criticism but Hikmat Hajiev, a Foreign Ministry spokesman, hit back at any wrongdoing last week. "No one in Azerbaijan is persecuted based on his or her political beliefs or activities," he said. "The rule of law and the full independence of judiciary is also guaranteed in Azerbaijan."
The chief executive officer of these inaugural Games is Simon Clegg, one of the early architects of London 2012. "I've seen some of these stories," he said, "but I have to be incredibly focused on what I've been brought in to deliver – that's a major multi-sport event." Before taking up his post, he did "a significant amount of due diligence in terms of whether it was the right place to come".
He speaks of Baku 2015 as the Big Bang moment for the European Games and is confident that, amid the criticism, it can be a great success. "It's the inaugural Games so we're making history here," said Clegg. "That's incredibly exciting and means that we don't have to carry the baggage of what went before. This puts Baku on the sporting map but not just that, this is putting Azerbaijan as a whole on the world map."
Baku 2015 is just the beginning of Azerbaijan's sporting odyssey. Next year, it will host its first grand prix – a street race showcasing Baku – while there are four matches scheduled in the city for Euro 2020.
It is quite a dramatic change for a nation whose previous sporting claim to fame was being the birthplace of Tofiq Bahramov, the linesman who deemed that Geoff Hurst's effort had crossed the line the 1966 World Cup final.
The longer-term goal of the European Games is to show's Baku's ability to host the Olympics. It bid to host them in 2016 and 2020 but did not get to the candidate city stage.
Of the chances of bidding again, Clegg says merely: "It's well known that Baku twice bid for the Olympics but did not get through to the candidate stage. As for any future aspirations, if they have them, they have not been shared with me."
A total of 20 sports will be represented at the Games, a mix of Olympic events and others more quirky, such as basketball three-on-three and sambo, a Russian martial art that is a combination of judo and wrestling.
For judo, the Games also double up as the European Championships after the initial host, Glasgow, was ditched following a sponsorship dispute. There is also direct Olympic qualification at stake in shooting and table tennis.
For other sports, such as athletics and swimming, it is a showcase of younger talent, with the two sports opting against sending major teams which already have their own European Championships. For Team GB, that means no athletics squad at all while the swimmers are a litany of young teenagers.
Britain have sent a 160-strong contingent in all, the biggest stars being the Olympic champions Jade Jones, Nicola Adams and Ed McKeever. On an international level, many of the bigger names have stayed away, and arguably the most notable attendee from a British perspective is Aaron Cook, the taekwondo fighter controversially overlooked for London 2012 who has since switched his allegiance to Moldova for these Games.
Mark England, the chef de mission of Team GB in Baku, said: "Our team is a good mix of impressive juniors and experienced seniors, of which over 30 are Olympians from London 2012. We're blessed with athletic talent."
As for the team's goals for the Games, which will be televised daily on BT Sport, he said: "We want to come away from Baku thinking we're in better shape for qualifying for Rio," before adding that he believes the European Games are here to stay.
With a rival in the form of the European Sports Championships, headlined by athletics and swimming and scheduled to be co-hosted by Berlin and Glasgow in 2018, that remains to be seen.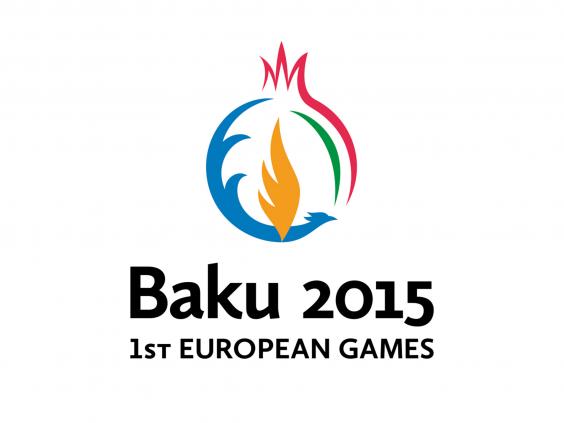 Reuse content