World heavyweight champion Vitali Klitschko has relinquished his WBC title and claimed he is unlikely to fight again due to his commitment to running for presidency in his home nation of Ukraine.
The 42-year-old has been appointed as a "champion emeritus" by the WBC which enables him to fight any new champion should he wish to resume his boxing career. But having conqured the squared-circle for years, the Ukrainian has admitted that it is unlikely he will ever grace the ring in a competitive capacity again.
"That is something I currently cannot imagine," Klitschko said when discussing a future comeback.
"My focus is on politics in Ukraine and I feel the people there need me."
Klitschko, who is the leader of opposition to the Ukrainian government's opposition, is to run for presidency in 2015, and in the wake of mass demonstrations against current President Viktor Yanukovych, the 6ft 7in boxer is supported by many in his latest quest.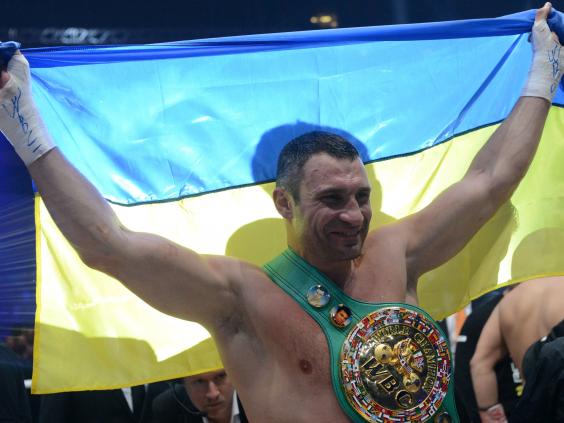 His younger brother Wladimir currently holds the other three belts in the division – the WBA, IBF and WBO  titles – although he had always maintained that he would never fight Vitali for the other belt that he has never held.
Speaking after his announcement to relinquish the WBC title he has held since 2009, Klitschko said:  "I thank the WBC and its president Jose Sulaiman for the support in our battle for democracy and freedom in Ukraine."
He had previously retired in 2005 after he suffered a serious knee injury which required surgery and sidelined him for a year, but he announced his intention to return to the ring in January 2007 and made a successful comeback in 2008 when he reclaimed his title via a victory over Samuel Peter.
His last fight came in September 2012 when he beat Manuel Charr after the fight was stopped due to his opponent suffering a cut.