The UFC was lit up last night by Irishman Conor McGregor after his thrilling victory over Dennis Siver at UFC Fight Night 59 – and he immediately jumped over the Octagon wall and rushed UFC featherweight champion Jose Aldo to confront him head-to-head.
McGregor will take on Aldo in a Las Vegas showdown in May which will see the 26-year-old Dubliner become the first Irishman to fight for a UFC title.
He's quickly establishing himself as one of the most entertaining, exciting and controversial figures on the mixed martial art scene, and fight fans are quickly warming to the 17-2-0 man they call 'The Notorious'.
Certainly, his confrontation with Aldo – who responded by laughing square in the face of his opponent – will certainly help sell Pay-Per-View sales when the fight comes around.
Watch the video of the closing stages of the fight below…
Whoa!!! @TheNotoriousMMA jumps out of the Octagon and goes after @ufc Champ @josealdojunior #UFCBoston https://t.co/fHp2eqXXiS

; FOX Sports 1 (@FOXSports1) January 19, 2015
Complete post-fight coverage NOW on #FSLive! RT @ufc: #UFCBoston going nuts @TDGarden!!!!! https://t.co/Ru9P5PjKOY

; FOX Sports Live (@FOXSportsLive) January 19, 2015
As expected, @TheNotoriousMMA was spectacular both inside & outside the Octagon last night. #UFC https://t.co/PpdF8bDo9k

; Gameday HQ (@GamedayHQ) January 19, 2015
McGregor had hoped that the title fight would take place in Dublin's Croke Park stadium, but the deal could not be done and the pair will clash in Las Vegas instead.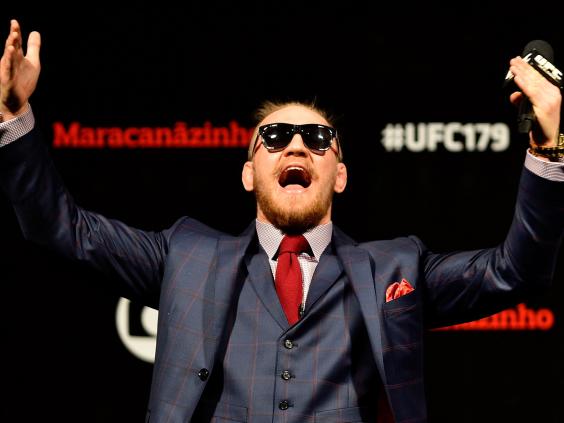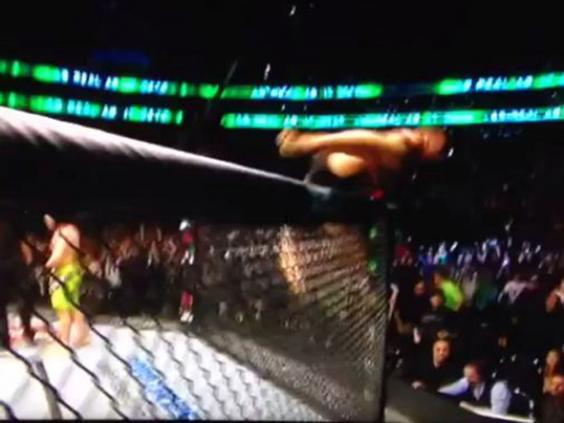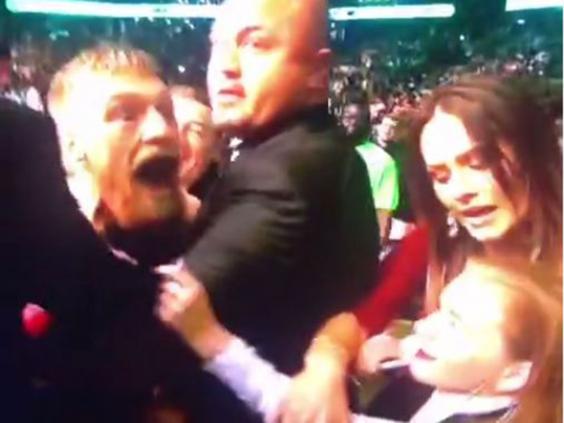 Speaking  after his victory that saw him knockout Siver in the second round – with the German unable to defend himself once Notorious gained a full mount position up against the cage – McGregor admitted that he had no idea what he said to Aldo in the seconds after the end of the bout.
"I don't even know what I said," McGregor admitted after the fight. "I was trying to f*** with him. Tell him to get the spit bucket and spit-shine that belt because I'm coming for it."
25-1 Aldo laughed off the challenge though, saying: "He's just a joke and a court jester to me, so I laughed at him. I'm not really impressed."
Reuse content