Expect a temperature spike in Stockholm this weekend as 30,000 fans gather for the biggest  UFC event Europe has ever hosted. An icy Scandinavian winter will be the backdrop for a highly anticipated match-up between the top two contenders in the light-heavyweight division. Sure to set the evening on fire as he makes his way in to the Tele2 arena, these conditions will be more than familiar for Sweden's Alexander Gustafsson. For his opponent however, the cold will, I'm sure, be an unwelcome change from the heat and humidity of Florida which is base camp for the man known as 'Rumble'.
Anthony Johnson is a force to be reckoned with in the deep and competitive 205lb (93kg) division. With an opportunity like this we are sure to see the best he has to offer. A win over Gustafsson will position him right in front of light-heavyweight king, Jon Jones. And with fight-changing power he must not be counted out. 
Of all the people in the division though, he is matched up against the one fighter that gave the champ all he could handle. A controversial decision victory for Jones set Gustafsson up with an immediate rematch. However, that fight was unable to take place due to injury, and was quickly eclipsed by the growing animosity between Jones and Daniel Cormier. 
Now that the Jones vs. Cormier fight has passed, 'Rumble' and Gustafsson will do battle for that number one contender spot. The tall and elusive Swede will not be looking past Johnson however. If he did it could be a short evening, as 'Rumble' can generate immense power in his strikes and is a proven knockout artist. With a strong wrestling background he may attempt to close the distance and clinch Gustafsson, but it is his power that makes his opponents so wary to engage.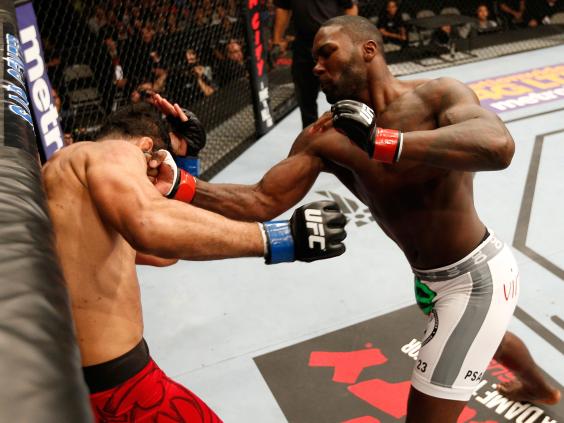 A stick-and-move tactic would surely be the smart approach for Gustafsson, and his footwork and crisp boxing ability will serve him well. If he can stay on his toes and make Johnson chase him he may be able to wear him down a little and take it in the later rounds. We have seen in his fights with Jones, Shogun and Manuwa that he can take a good punch, but that's a dice you really don't want to roll with 'Rumble'.
Other exciting match ups on the card include the talented Gegard Mousasi, against one of the few active fighters that can legitimately be considered a legend, Dan Henderson. Henderson is a Pride, UFC and Strikeforce veteran, is tough as nails, has excellent wrestling credentials and a right hand that has stopped many a man in their tracks. We also have 'Mr Wonderful' Phil Davis taking on Ryan 'Darth' Bader. A fight that could see another light-heavyweight contender emerge with an impressive victory from either side.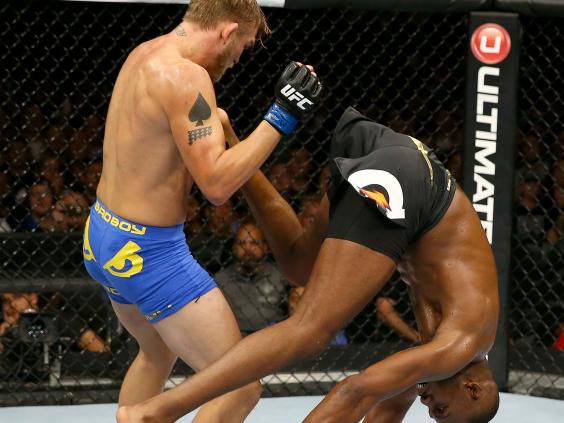 The undercard will start at 11pm local time. Much later than normal as it will also be broadcast live in the US. This could be the most important fight that we have had in Europe. Usually a fight of this magnitude would be reserved to headline a card in Vegas. It's a real testament to the UFC's investment in Europe, and with the talent coming out of this area of the world right now, we could see our first European champion before the end of the year.
To catch all of the action from UFC Fight Night: Gustafsson vs. Johnson tune in to BT Sport 1 from 10pm GMT
Reuse content