As enjoyable as it was to welcome in the New Year, for me 2015 can't start properly until UFC 182 is in the history books. The epic grudge match between the light-heavyweight king, Jonny 'Bones' Jones and his foe Daniel 'DC' Cormier is almost upon us.
In the last few months leading up to this fight the two UFC stars have had a series of verbal clashes and a shoving match in the lobby of the MGM Grand in Las Vegas, which resulted in disciplinary action from the UFC for both athletes. Needless to say emotions on the night will be at fever pitch. Who will have the advantage though is yet to be seen.
Jones has looked outstanding in almost every outing so far, with the exceptions for me being his unfortunate disqualification in the Matt Hamill fight for illegal elbows, and his fight with Gustafsson in September of 2013 which saw him win a controversial decision to keep his belt. The Swedish Gustafsson is of a similar size and reach to Jones and therefore was able to challenge his strengths and put him under a lot of pressure.
Cormier on the other hand will be at a considerable reach disadvantage. At 5'11" and with a reach of 72.5" he is a shorter, thicker built athlete when compared to Jon Jones who stands at 6'4" and enjoys a freakish 84.5" reach. This is the longest in the UFC aside from seven-foot Stefan Struve who has the same arm-length as Jones. What 'DC' does have though is Olympic calibre wrestling ability.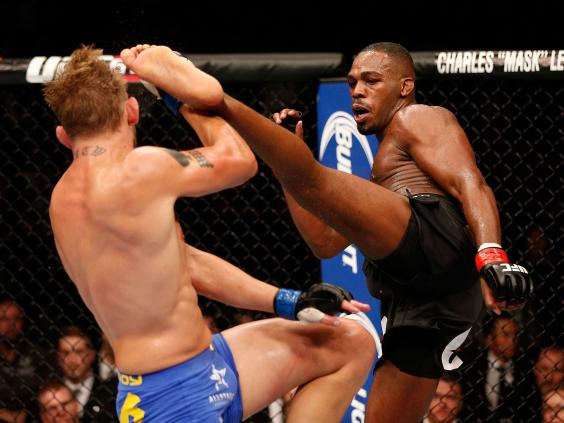 His skills on the wrestling mat are unrivalled by anyone in mixed martial arts, and as the main training partner for the UFC heavyweight champion, Cain Velasquez, his transition into the sport came naturally. Starting out as an undersized heavyweight he demonstrated immense physical strength, throwing much larger fighters around with ease. The many, many hours spent in the wrestling room have resulted in a powerful athlete with an outstanding knowledge of balance and body mechanics.
To beat Jon Jones and become the world champion he needs to close the distance, and quick! The reach of Jones allows him to fight using two ranges, his long front and side kicks and his stinging lead jab and hook. After that he will step in with chopping elbows which caused Glover Teixeira all kinds of problems. If Cormier can get his hands on Jones he will surely be able to control him and work tight punches on the ground as Jones attempts to create space and get to his feet.
Getting through the lethal ranges of the champion will not be easy though, and with each round starting on the feet, if Cormier can't get a stoppage he may have to deal with it over and over. With the most dynamic and unpredictable striker in the division taking on the strongest wrestler it looks like a modern day version of a throwback UFC fight, albeit with two more evolved and conditioned athletes. The advantage that Jones will likely have on the feet will probably be matched by Cormier's advantage on the mat.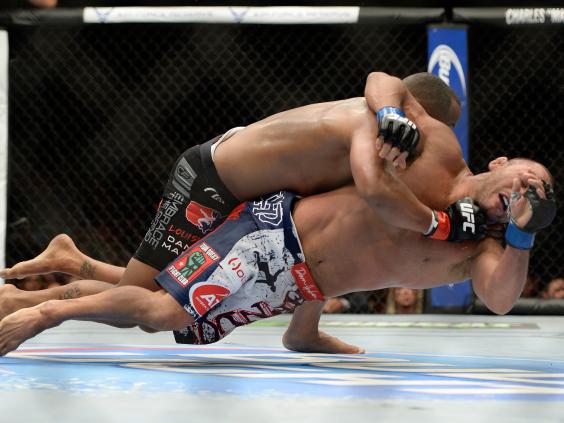 Who will be able to enforce their game plan is the big question. If we ignore the one disqualification on Jones' record (which was a fight he dominated), we have two unbeaten fighters, both looking for someone to truly challenge them. Someone that can stop 'DC's takedowns and out strike him, or someone who can crowd Jones and wrestle him into submission. We don't know which one will be up to the task. The fans are split, the betting lines are divided and I still can't pick a winner!
This is an unmissable main event for any UFC fan. Tune in to BT Sport 1 from 1am on Sunday morning for all the action.
Reuse content