This Saturday, UFC fans are being treated to a card stacked with heavyweight talent. Topping the bill, we have a thrilling matchup between former UFC heavyweight champion, Junior dos Santos and multi-sport athlete, Stipe Miocic.
Before dedicating himself to mixed martial arts full time, Miocic was a NCAA Division 1 wrestler and Golden Gloves boxing champion. He also excelled at baseball, with the potential of playing professionally upon graduating college. Clearly a gifted athlete, Stipe represents a new breed of heavyweight. That is to say, men that are proportionate in size instead of being unusually tall, rotund or muscular as heavyweights were a few years ago. As the sport becomes more competitive, the biggest weight class in the UFC has taken a little time to catch up, but now these guys are leaner and more athletic. I like to call them 'natural' heavyweights, meaning that they haven't made an effort to be big, it's just their natural physiology.
Miocic is a skilled boxer with great footwork and head movement. His hand speed is also above average for his weight class. With seven fights in the UFC and only one of them a loss, he will see this fight against Dos Santos as his time to step into title contention. Out of those six wins we have three stoppages and three performance bonuses. With wins over big names like Roy Nelson and Gabriel Gonzaga, a successful night on Saturday will be a fine argument for a shot at the UFC gold.
His opponent, Junior dos Santos is a formidable foe and would be a tough test for any fighter. Known as a fast starter, dos Santos has a number of first round finishes on his record. He won his first nine bouts with the organization, picking up the world title in his seventh outing with a 64 second stoppage over Cain Velasquez. His bouts against Shane Carwin and Roy Nelson were displays of his technical prowess and variety of striking techniques in his tool bag.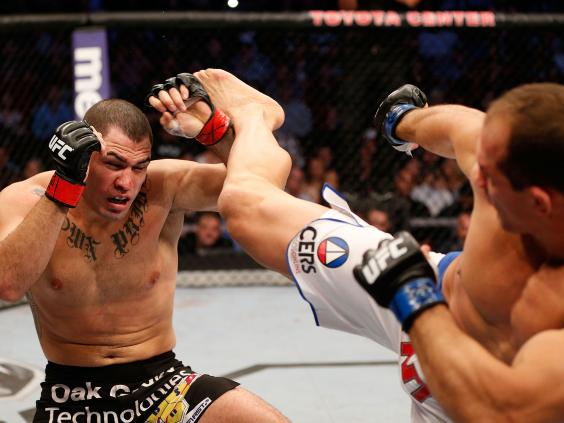 Going into the bout with Miocic he will probably have the edge on the mat with him holding a black belt in Brazilian Jiu Jitsu. However, with Stipe being a D1 wrestler it may be difficult to use that advantage. On paper you would think that Stipe will be able to use his wrestling ability to dictate the range of the fight, stuffing dos Santos' takedowns and perhaps scoring his own.
An important fight for both guys, not only for their careers but for the UFC heavyweight picture as a whole.
The supporting cast of the main card features two more heavyweight bouts. Gabriel Gonzaga will face Matt Mitrione in a bout that will rattle the Octagon fence with every move. We also have Alistair Overeem taking on 'The Skyscraper', Stefan Struve. Overeem is a powerhouse Dutch Muay Thai fighter and Struve is a seven-foot kick boxer with an excellent ground game, so this is a tantalizing match up.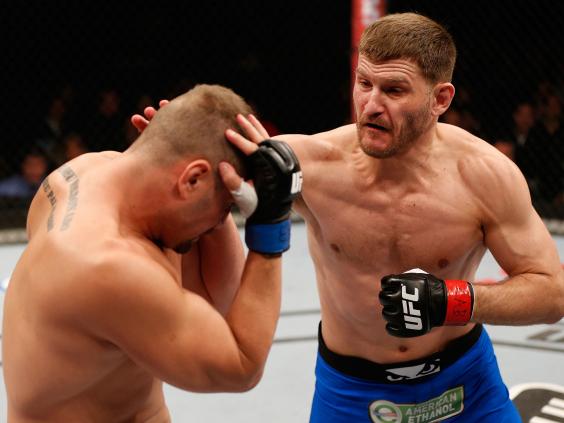 The co-main event will see the only fight on the main card that isn't a heavyweight bout, but both these guys, Nate Diaz and Rafael Dos Anjos, could be considered metaphorical heavyweights in their division. Diaz, famous for his brash attitude and in-fight trash talking, is a rangey boxer with a high pressure style. His ground game is one of the best in the division but it could be tested in this bout by the also highly impressive ground game of dos Anjos.
So, lot's to look forward to this weekend, and I haven't event mentioned The Ultimate Fighter Finale on Friday night! Find out more about both events, and how you can watch them, at www.ufc.com
Reuse content