Many fighters step into the Octagon on their debut with an unblemished record but few can maintain such a streak after a couple of fights at the top of the sport. One man that says little in person but speaks volumes with each performance is Icelandic Welterweight contender Gunnar Nelson. Still unbeaten after four appearances in the UFC, Nelson has yet to look challenged by any opponent. 
On Saturday night he will be headlining the show in Stockholm against a man that no UFC fighter could take lightly. Rick Story, a tenacious wrestler with a give-no-ground type of style will be looking to stop the rise of his austere foe. No stranger to the eight sided arena, this will be Story's seventeenth time fighting for the organization. Only one of two fighters to have a win over current UFC Welterweight king, Johnny Hendricks (the other being a controversial loss to former champ Georges St Pierre), he has definitely earned the moniker 'The Horror'.
If Gunnar is to force his way into the top ten in the world there is arguably no better man to beat than Rick Story. Nelson's style of stalk, strike and drag to the mat will be tough against a man with a strong background in wrestling and submission grappling. What makes this fight so intriguing is that they win their fights in the same areas, albeit with a slightly different approach. 
Nelson utilises his speed and Karate style striking to hit with pinpoint accuracy before dominating the ground fight in search of a neck to squeeze. Story on the other hand likes to dig his heels in and control the centre of the Octagon, forcing his opponent into a fist fight. If his power-punching doesn't send them crashing to the canvas his strong wrestling ability will swiftly bring about the same result. Much like his Icelandic opposition he likes to beat them up from a controlled top position until they make a mistake and offer a submission.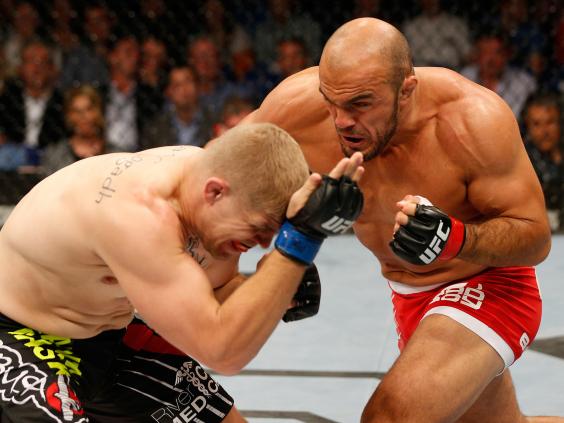 However the fight goes, one thing is for sure. The winner will be looking at some much bigger fights next year, on their way to a potential shot at a UFC world title. The emergence of a new contender with a puzzling skill set and poker-face expression would be an exciting prospect for the matchmakers. But so does a resurgence of a mainstay in the division who, with a recent change in training camp, could be a familiar force back to haunt the world best. This time with some new tools in his arsenal. 
Supporting the main event will be a trio of local talent, sure to excite the Swedish fans in attendance. Opening the main card will be Niklas Backstrom taking on the UK's Mike Wilkinson. Having less than one round of experience in the Octagon, Backstrom picked up an early submission win in his debut back in May. He will undoubtedly set the tone for the other Swedish fighters, and nobody would be a better follow on act than the 'Sledgehammer' Ilir Latifi.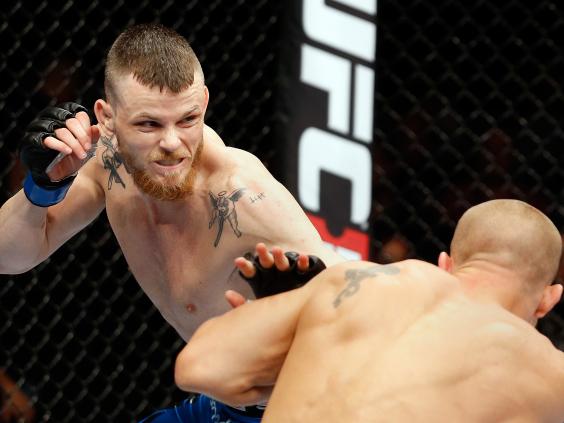 Latifi is a powerhouse of a man and he will need every ounce of his strength to subdue UFC newcomer, Jan Blachowicz. Six-foot-two Polish light-heavyweight Blachowicz, with a penchant for arm bars and chokes could make a big statement adding Latifi to his list of victories. It promises to be a tightly contested match up but the toughest test for the home grown talent will be co-main event fighter, Akira Corassani.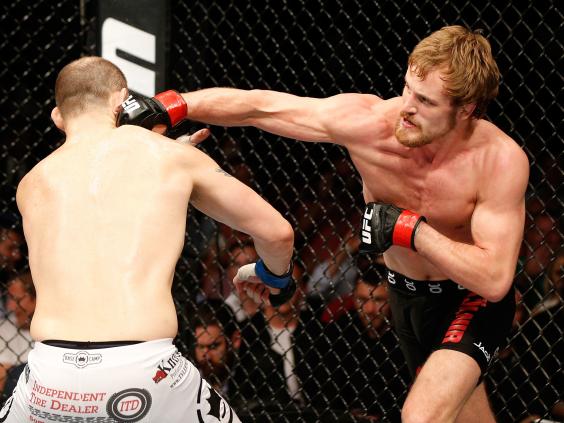 Facing young up-and-comer Max Holloway, Corassani will have to negate the diverse kickboxing skills of his taller and younger opponent. Both of these guys have the skills and footwork to make it a rough night for each other. I expect fast trades on the feet and some quality ground exchanges should it hit the canvas. Who will perform on the night though is yet to be seen. The determination of Akira Corassani to finally get a UFC victory on home soil might give him that extra little edge needed to prove the betting lines wrong.
Watch UFC Fight Night Stockholm: Nelson vs Story on BT Sport 2 from 8pm on Saturday or via UFC Fight Pass
Reuse content