1 Rickie Lambert
The footballing feel-good story of the year. Lambert's journey through the lower leagues, into the Premier League and then into the national side is a throwback, something out of a comic book. His manager, Mauricio Pochettino, was another candidate for this list in helping Southampton become the most refreshing sight in the Premier League, with their home-grown talent and sprightly passing and pressing game. At the head of it all is Lambert's rather old-fashioned values, an upmarket Steve Bull. He made his debut against Scotland and in one sense was the beneficiary of injury and a dearth of decent English strikers but in another it was a due reward for consistently scoring goals; he deserved his place and he took his moment. He had been on the pitch for two minutes and 46 seconds when he scored with his first touch. From Blackpool to Macclesfield to Stockport to Rochdale to Bristol Rovers to Southampton to Wembley; a roundabout route to glory.
2 Darren Lehmann
Australia's coach describes himself on Twitter as a "very old, bald cricketer that loves watching the game". Simple and self-deprecating, and a clue as to why he has proved a triumph as Australia's coach, turning a shambolic side riven with internal squabbles into one that has given England a bloody nose, and an accompanying earful. 'Boof' took over a squad on the eve of this summer's Ashes that was in a mess. Slowly, he has turned it around – they improved throughout the English summer and their dominance Down Under via a revitalised David Warner and Mitchell Johnson has so much to do with Lehmann's influence.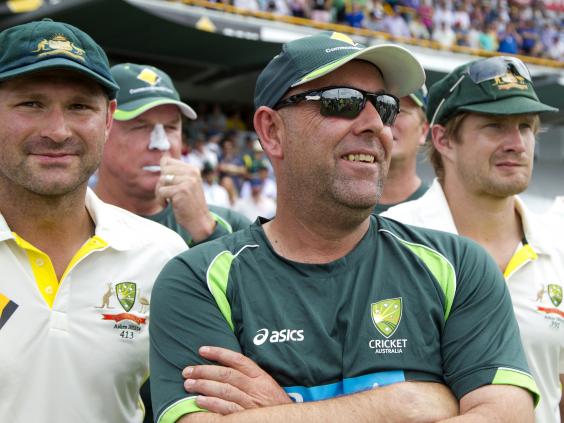 As Adam Gilchrist put it, Lehmann's "fingerprints are all over the atmosphere around the team". Test cricket is under threat and it needs a strong, competitive Australia – thanks to Lehmann, there is one.
3 Becky James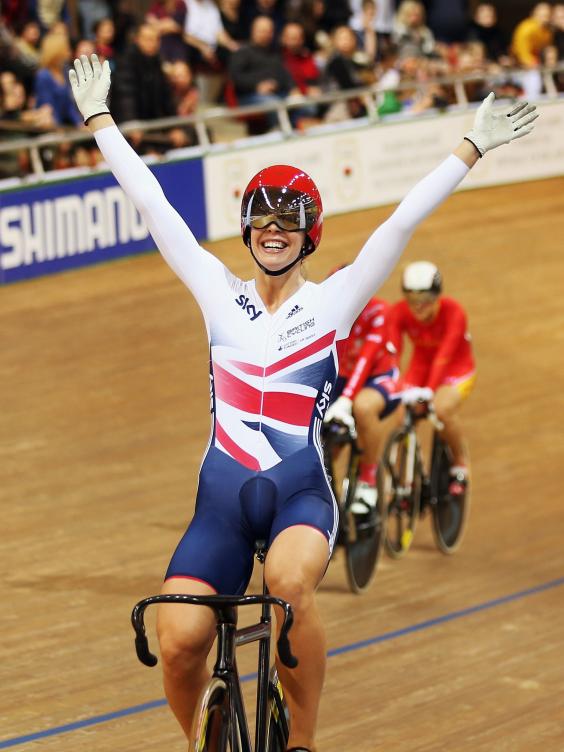 If 2012 was a sporting year that, unlike the rest of Britain, James wanted to forget, its successor has been one for James to savour. She did not have long to wait for the chance to make up for being left out of the Olympic cycling team, and made to train in Manchester. In February James flew to Minsk to make her debut in the World Championships. Five days later she had four medals to take home, the most won by a Briton at a World Championships. Also packed in her bag for the return to Abergavenny were two rainbow jerseys – she won the individual sprint and the keirin. Within the space of a chilly week in Belarus, Victoria Pendleton's retirement did not seem to leave such a big hole.
4 Anna Mayes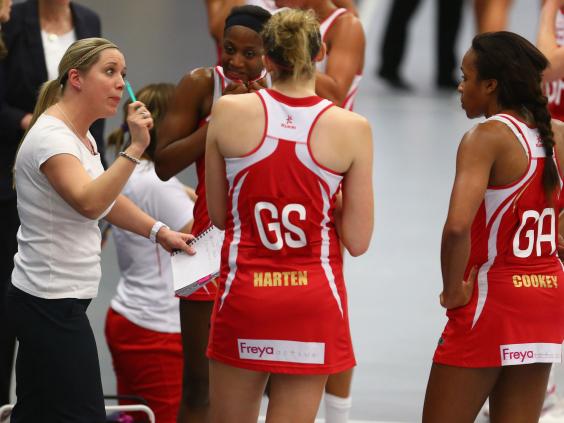 Netball has become the blue-eyed sport of the grass roots in recent years with an impressive rise in numbers playing the game – and, remember, this is a non-Olympic sport – thanks to a carefully devised strategy by its governing body. But it is not only a sport improving from bottom up – the England team have enjoyed their best-ever year under Mayes, her first in charge. They won 12 of their 13 matches – losing only their last to South Africa 39-37. That tally included a 3-0 whitewash of Australia, a side England had previously beaten only twice, in 1981 and 2010. Next target for Mayes, who is studying for a PhD in autoethnography in between coaching duties, is next year's Commonwealth Games, where England seek a first-ever gold.
5 Ivan Lendl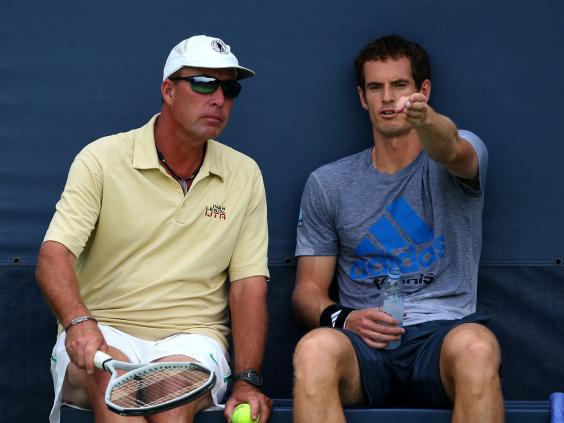 They like their Kipling at Wimbledon – he's an SW19 sort of chap – and have the well-known lines from "If", Britain's most over-rated piece of poetry, inscribed on the entrance to Centre Court. They could have been written for Lendl, whose expression remains unchanged no matter what is unfolding on court below him. His reaction to Murray winning Wimbledon was that of a man receiving a pair of Christmas socks from his mother-in-law – a Lendl smile is not a natural look. He was appointed Murray's coach on the last day of 2011 and in the two years that have followed Murray has won the US Open, Olympic gold and Wimbledon. Lendl was the final piece in the Murray jigsaw and, although he never won Wimbledon, he has played a huge part in Murray doing just that.
6 Heather Knight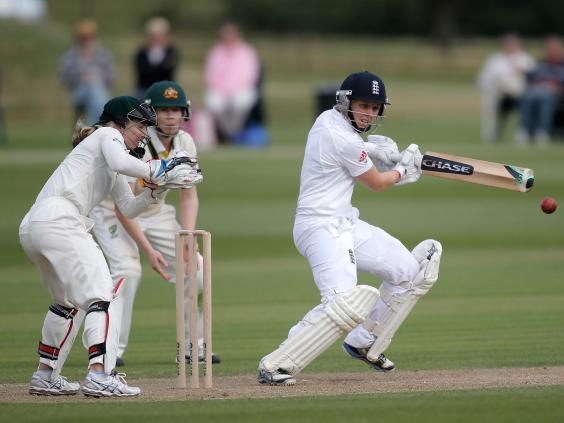 On Boxing Day Knight will celebrate her 23rd birthday and the end of the best sporting year of her life. Scoring an Ashes century at the age of 22 is a rare feat – it puts her in the company of the likes of Compton, Hutton, Gower and Cook, as well as Joe Root, who also did it this summer. It was a key moment in the women's Ashes as Knight's 157, in her second Test, prevented Australia winning and taking the six points on offer. In the women's Ashes the Test, one-day and Twenty20 matches all make up one series, with two points on offer for the winner of the limited-overs games. Knight then changed pace and topscored with 69 at better than a run a ball in the third one-day game at Hove to steer England to a crucial victory that put the Ashes within reach.
7 Jonathan Davies
Amid the fury that greeted Brian O'Driscoll's omission for the winner-takes-all Test between the British & Irish Lions and Australia there was one point many of the critics – and there were plenty – of Warren Gatland's decision overlooked: the man who took the 13 shirt occupied by O'Driscoll for the first two Tests utterly deserved to. Davies had played the first two at 12 and resumed his Welsh partnership with Jamie Roberts for the third in Sydney. He played well in all three games and can make a justifiable claim to being one of the Lions' best players in their historic triumph, handling his controversial selection admirably on and off the pitch. Add a key role in Wales' Six Nations triumph, with a shining performance in the dismantling of England, and it has been the year that has established the 25-year-old as one of the world's leading centres.
8 Tim Kerrison
A job title of Head of Performance Support at Team Sky does nothing to flag up the importance of this quietly spoken Australian to British cycling success. Any acceptance speech first needs a nod to the left-field mind of Dave Brailsford in employing a former rowing and swimming coach, and to Bradley Wiggins and Chris Froome for buying into what Kerrison wanted – many sportsmen would not have accepted a man with no background in their sport. Kerrison has been integral in helping Wiggins and now Froome win the Tour de France, planning both their campaigns in precise detail and ensuring they  saddled up at the start line  in peak condition physically and mentally. In short, he plotted their victorious  path down the yellow-brick road.
9 Paul Collingwood
These days when a high-profile England player calls time on his international career it is rare for them to return enthusiastically to the decidedly lower profile of the county circuit. Collingwood, though, has gone back to his native county and batted and battled on. Last season had the makings of a terrible one for Durham, with players leaving, a points penalty for getting in a muddle over the salary cap and head coach Geoff Cook suffering a heart attack. "Don't panic," advised captain Collingwood and led his young team of largely home-reared talent to a season finale of five straight victories and the Championship.
10 Natasha Dowie
Hope Powell overlooked Dowie for England's disastrous 2013 European Championship squad despite the 25-year-old being the leading scorer in the women's Super League. It is a decision that may have done more harm to Powell than Dowie. The Liverpool striker finished the season with 19 goals in 21 games and her 12 in the league went a long way to securing their first-ever title. Dowie, niece of Iain, crossed Stanley Park to join a revamped Liverpool side and a final-day victory over runners-up Bristol Academy ended Arsenal's nine-year reign as champions. Dowie's boots now sit alongside Michael Owen's in the club's museum – and she is back in the England side.
Alternative sporting heroes of 2013
Alternative sporting heroes of 2013
1/10 1 Rickie Lambert The footballing feel-good story of the year. Lambert's journey through the lower leagues, into the Premier League and then into the national side is a throwback, something out of a comic book. His manager, Mauricio Pochettino, was another candidate for this list in helping Southampton become the most refreshing sight in the Premier League, with their home-grown talent and sprightly passing and pressing game. At the head of it all is Lambert's rather old-fashioned values, an upmarket Steve Bull. He made his debut against Scotland and in one sense was the beneficiary of injury and a dearth of decent English strikers but in another it was a due reward for consistently scoring goals; he deserved his place and he took his moment. He had been on the pitch for two minutes and 46 seconds when he scored with his first touch. From Blackpool to Macclesfield to Stockport to Rochdale to Bristol Rovers to Southampton to Wembley; a roundabout route to glory.

Getty Images

Mike Hewitt/Getty Images

2/10 2 Darren Lehmann Australia's coach describes himself on Twitter as a "very old, bald cricketer that loves watching the game". Simple and self-deprecating, and a clue as to why he has proved a triumph as Australia's coach, turning a shambolic side riven with internal squabbles into one that has given England a bloody nose, and an accompanying earful. 'Boof' took over a squad on the eve of this summer's Ashes that was in a mess. Slowly, he has turned it around – they improved throughout the English summer and their dominance Down Under via a revitalised David Warner and Mitchell Johnson has so much to do with Lehmann's influence. As Adam Gilchrist put it, Lehmann's "fingerprints are all over the atmosphere around the team". Test cricket is under threat and it needs a strong, competitive Australia – thanks to Lehmann, there is one.

AFP/Getty Images

AFP/Getty Images

3/10 3 Becky James If 2012 was a sporting year that, unlike the rest of Britain, James wanted to forget, its successor has been one for James to savour. She did not have long to wait for the chance to make up for being left out of the Olympic cycling team, and made to train in Manchester. In February James flew to Minsk to make her debut in the World Championships. Five days later she had four medals to take home, the most won by a Briton at a World Championships. Also packed in her bag for the return to Abergavenny were two rainbow jerseys – she won the individual sprint and the keirin. Within the space of a chilly week in Belarus, Victoria Pendleton's retirement did not seem to leave such a big hole.

Getty Images

Bryn Lennon/Getty Images

4/10 4 Anna Mayes Netball has become the blue-eyed sport of the grass roots in recent years with an impressive rise in numbers playing the game – and, remember, this is a non-Olympic sport – thanks to a carefully devised strategy by its governing body. But it is not only a sport improving from bottom up – the England team have enjoyed their best-ever year under Mayes, her first in charge. They won 12 of their 13 matches – losing only their last to South Africa 39-37. That tally included a 3-0 whitewash of Australia, a side England had previously beaten only twice, in 1981 and 2010. Next target for Mayes, who is studying for a PhD in autoethnography in between coaching duties, is next year's Commonwealth Games, where England seek a first-ever gold.

Getty Images

Getty Images

5/10 5 Ivan Lendl They like their Kipling at Wimbledon – he's an SW19 sort of chap – and have the well-known lines from "If", Britain's most over-rated piece of poetry, inscribed on the entrance to Centre Court. They could have been written for Lendl, whose expression remains unchanged no matter what is unfolding on court below him. His reaction to Murray winning Wimbledon was that of a man receiving a pair of Christmas socks from his mother-in-law – a Lendl smile is not a natural look. He was appointed Murray's coach on the last day of 2011 and in the two years that have followed Murray has won the US Open, Olympic gold and Wimbledon. Lendl was the final piece in the Murray jigsaw and, although he never won Wimbledon, he has played a huge part in Murray doing just that.

Getty Images

Clive Brunskill/Getty Images

6/10 6 Heather Knight On Boxing Day Knight will celebrate her 23rd birthday and the end of the best sporting year of her life. Scoring an Ashes century at the age of 22 is a rare feat – it puts her in the company of the likes of Compton, Hutton, Gower and Cook, as well as Joe Root, who also did it this summer. It was a key moment in the women's Ashes as Knight's 157, in her second Test, prevented Australia winning and taking the six points on offer. In the women's Ashes the Test, one-day and Twenty20 matches all make up one series, with two points on offer for the winner of the limited-overs games. Knight then changed pace and topscored with 69 at better than a run a ball in the third one-day game at Hove to steer England to a crucial victory that put the Ashes within reach.

Getty Images

Harry Engels/Getty Images

7/10 7 Jonathan Davies Amid the fury that greeted Brian O'Driscoll's omission for the winner-takes-all Test between the British & Irish Lions and Australia there was one point many of the critics – and there were plenty – of Warren Gatland's decision overlooked: the man who took the 13 shirt occupied by O'Driscoll for the first two Tests utterly deserved to. Davies had played the first two at 12 and resumed his Welsh partnership with Jamie Roberts for the third in Sydney. He played well in all three games and can make a justifiable claim to being one of the Lions' best players in their historic triumph, handling his controversial selection admirably on and off the pitch. Add a key role in Wales' Six Nations triumph, with a shining performance in the dismantling of England, and it has been the year that has established the 25-year-old as one of the world's leading centres.

Getty Images

8/10 8 Tim Kerrison A job title of Head of Performance Support at Team Sky does nothing to flag up the importance of this quietly spoken Australian to British cycling success. Any acceptance speech first needs a nod to the left-field mind of Dave Brailsford in employing a former rowing and swimming coach, and to Bradley Wiggins and Chris Froome for buying into what Kerrison wanted – many sportsmen would not have accepted a man with no background in their sport. Kerrison has been integral in helping Wiggins and now Froome win the Tour de France, planning both their campaigns in precise detail and ensuring they  saddled up at the start line  in peak condition physically and mentally. In short, he plotted their victorious  path down the yellow-brick road.

Getty Images

9/10 9 Paul Collingwood These days when a high-profile England player calls time on his international career it is rare for them to return enthusiastically to the decidedly lower profile of the county circuit. Collingwood, though, has gone back to his native county and batted and battled on. Last season had the makings of a terrible one for Durham, with players leaving, a points penalty for getting in a muddle over the salary cap and head coach Geoff Cook suffering a heart attack. "Don't panic," advised captain Collingwood and led his young team of largely home-reared talent to a season finale of five straight victories and the Championship.

Getty Images

10/10 10 Natasha Dowie Hope Powell overlooked Dowie for England's disastrous 2013 European Championship squad despite the 25-year-old being the leading scorer in the women's Super League. It is a decision that may have done more harm to Powell than Dowie. The Liverpool striker finished the season with 19 goals in 21 games and her 12 in the league went a long way to securing their first-ever title. Dowie, niece of Iain, crossed Stanley Park to join a revamped Liverpool side and a final-day victory over runners-up Bristol Academy ended Arsenal's nine-year reign as champions. Dowie's boots now sit alongside Michael Owen's in the club's museum – and she is back in the England side.

Getty Images