Deadline Day in the UK is a fairly laid back affair. Reporters and cameramen huddle around the gates of football grounds chugging lukewarm coffee from a polystyrene cup and waiting for managers to roll up in their 4x4s, only for them to usually offer a terse "no news as yet" before winding up the window and driving off.
Draft Day, the NFL equivalent, is nothing short of a spectacle however, functioning like the Oscars, the keynote speech of a conference and a New Years' countdown party all rolled into one.
On the first night of the three-day event, New York's W 50th street is a maze of barriers, trailers, news vans, police, fans, baffled onlookers and celebrities being ushered in back doors. When I finally get inside the venue, Radio City Music Hall, after at least five rounds of accreditation checks and concerned looks from officials (I don't exactly look the ESPN type), the place throbs with ardent fans from across the country who have travelled miles not to see their team play but just to get a glimpse of the player who might bolster their chances this season.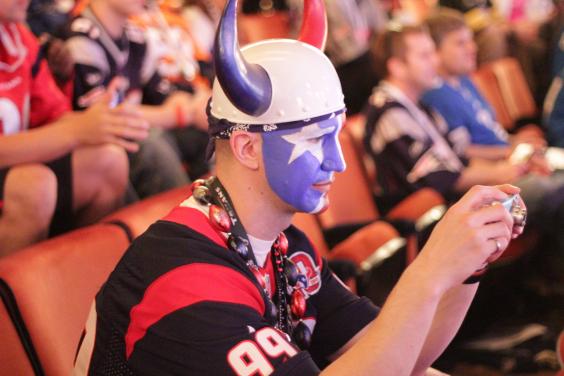 Interest in it seems to be universal, online sports sites in the press den feverishly tweet about the politics of pick swaps that I can only nod to and insist that I understand when I ask them to explain it, while more showbiz-centric publications are focused on the stories developing off the clock.
Texas A&M quarterback Johnny Manziel aka 'Johnny Football' is the main focus of attention, known as much for his ability to throw back a shot as throw forward a football, who despite having yet to even enter the National Football League has already achieved celebrity status. He's even been name-checked in Drake's most recent song Draft Day (to which he boastfully walks out on stage), and it becomes very hard to imagine something similar ever happening in the UK  (the lyric 'Deadline Day, Frank Lampard' just isn't the stuff of dancefloor-shattering hip hop tracks).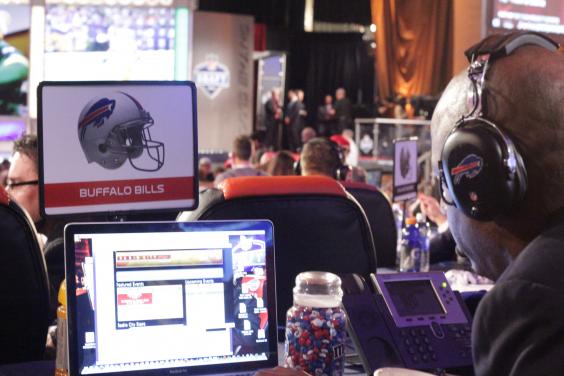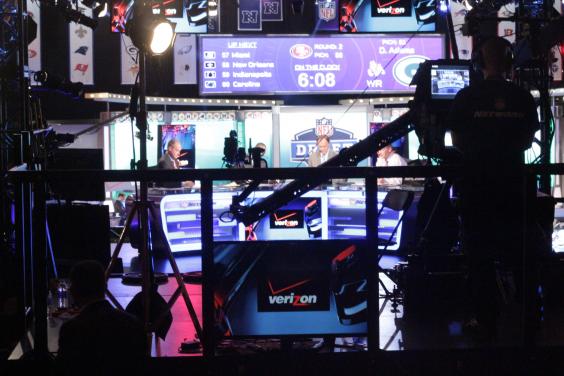 Michael Sam is the other player that has TMZ and the like a-tapping, the first openly gay player who everyone I talk to seems convinced is going to have a tough time in the Draft because of this, apparently forgetting that this is 2014, and signing the first openly gay player will no doubt serve as a fantastic PR boost to any team.
New picks are unveiled every 10 minutes - at each interval all cameras spinning to the selected player for the tears and hugs you come to expect of a Best Actor announcement. In between these moments there isn't  actually a huge amount of action and the stage largely remains empty, but does this take the wind out of the event's sails? Of course not! 'Murica! Every possible eventuality is mused over by sportscasters who look almost fresh out of a mould in their identical suits, feeding the fast-paced atmosphere of the coverage over the three days like absolute pros.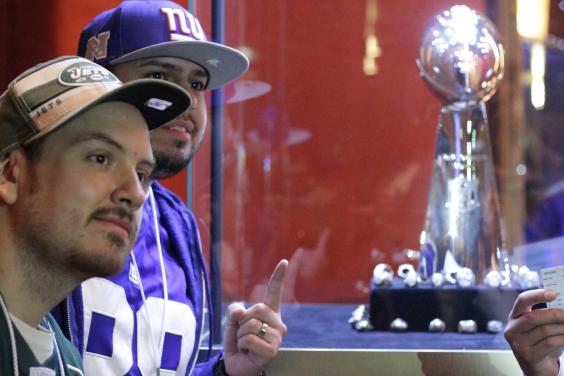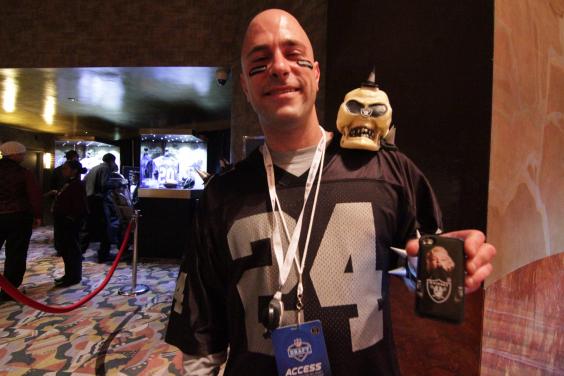 The stop-and-start nature of the Draft is not unlike the game of American Football itself, which is what turns some people off about the game. But it's actually the beauty of it - it's not a sport to be transfixed on non-stop for 90 minutes before finally exhaling but one to sit back with, draw in and mull over with buds and Buds.
It's appeal is clearly growing too, with the demand for overseas games increasing every year and the calibre of teams the NFL persuades to London only climbing. At the current rate it won't be long until 'American Football' transcends its nationally binding epithet and becomes as much 'World Football' as soccer has.
Reuse content