British squash player Laura Massaro could become world champion on Sunday.
She reached the finals of the World Championship in Penang, Malaysia, for the second time in a row with a victory over Egyptian third seed Raneem El Welily.
Massaro, 30, is the number two female squash player in the world and the top in Britain.
Making the final was something of a surprise after being left exhausted by a marathon quarter-final where she saved four match points
On Saturday she tweeted: "Seriously.... World open final???? Cannot believe that after yesterday's battle. One more to go now! #bigpush #exciting #womensworlds"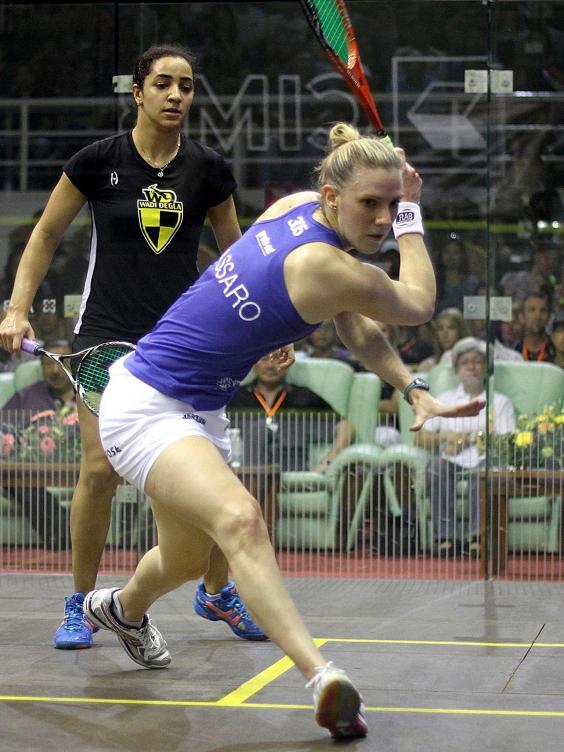 She will face world junior champion, Egyptian Nour El Sherbini, in the final.
The 18-year-old disappointed the home crowd by beating favourite Nicol David, of Malaysia.
Victory would make Massaro England's first female squash world champion since Cassie Campion in 1999, following compatriot Nick Matthew's win in November.