An American football player who recently came out as gay, a rare move in the game, has been attacked online by a fellow footballer.
NFL hopeful and former University of Missouri player Michael Sam has received support after he revealed he is gay during an interview on Sunday.
While NFL praised Mr Sam, Mississippi State University footballer Rufus Warren responded to the news by tweeting that he "looks down" on homosexual football players.
His tweet read: "I don't have a problem with gay people.. Be happy! But I look down on gay football players.. This is a MAN sport! And being gay is not a man."
He continued: "This sport is too violent for yu [sic] to go home to another man at night.." adding: "But big props to him.. Takes a lot to come out and say you like men.. Just don't agree".
Mr Warren later tweeted to apologise, saying: " I deeply apologize to my school and my followers for what I have said."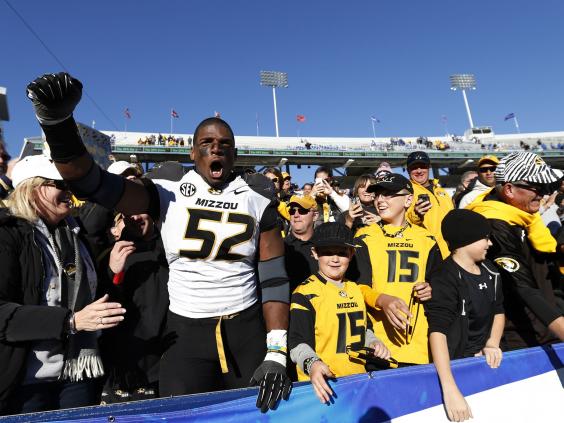 The 20-year-old, who tweets using the handle @2_amazing, later deleted the tweets according to Pink News, and his posts have been set to private.
Following his announcement on Sunday, Mr Sam could become the first openly gay NFL player if he is accepted into a franchise in May as is predicted.
While other players have revealed their sexuality after retiring, Mr Sam is the first to do so as a professional.
He would also be the first openly homosexual professional player to compete in any of North America's four main sporting leagues: football, baseball, basketball and hockey.
The defensive lineman told ESPN on Sunday: "I came to tell the world I'm an openly gay man.
"If I work hard, if I make plays - that's all that should matter."
"I think only good things will come from this," he added.
Reuse content