Everyone who loves sport knows that there are moments in any game or competition that can mark a change in fortunes. The point where the fear of defeat flips round to become a near-certainty of victory. A crucial goal, an amazing shot, a burst of speed at a vital moment: small things in themselves but game-changers in the bigger picture.
I experienced something like that in Glasgow at the BBC Sports Personality of the Year awards. I was sat right alongside England women's rugby star Sophie Hemming and behind Danielle Waterman and in among the rest of the fantastic World Cup-winning squad. You could cut the tension with a knife as they sat there as nominees for the Team of the Year prize. The banter was flowing but the sheer joy and elation among them and in the whole room when they won was incredible. It was a pleasure to be in the middle of it.
To beat a fantastic European Ryder Cup team, the British athletics squad and the all-conquering Mercedes F1 team was some feat. And for so many of the leading protagonists in British sport to rise as one and salute the women's rugby team was wonderful.
Skipper Katy Mclean caught the moment perfectly when she said: "This is a massive turning point for women's sport." As a woman who believes passionately in the power of sport to inspire people and change lives – especially women's lives – for the better, it was an amazing moment.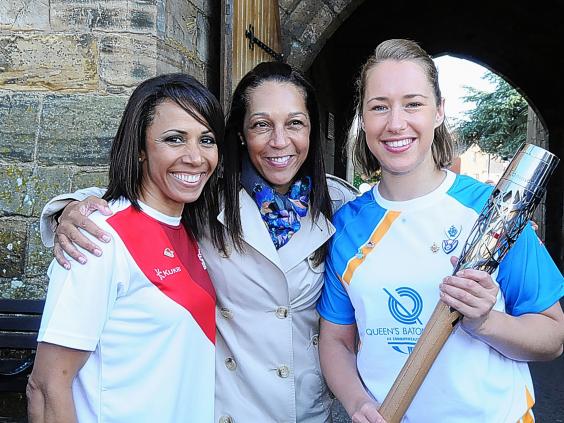 Now I know that some will say the real turning point for women's sport was back in 2012 when the likes of Jessica Ennis, Nicola Adams and Victoria Pendleton led the stampede for gold at the London Olympics.
But the really great achievement, I believe, is keeping that momentum going two years on when the spotlight of world attention and global razzmatazz has moved on.
Katy and players like Emily Scarratt and veteran Maggie Alphonsi have shown it can be done. Better still, their success and popularity have raised the profile of women's rugby and led to the Rugby Football Union taking the welcome decision that 20 of the squad could turn professional – and no longer have to juggle representing their country with holding down a day job.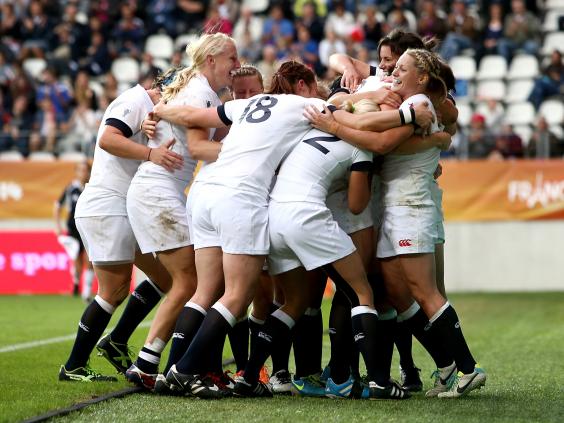 In football England's women qualified for next year's World Cup in Canada with 10 victories out of 10. That won't have done their confidence going into the 2015 tournament any harm, although the 0-3 defeat to Germany at Wembley last month will have reminded them that nothing can be taken for granted. Whatever happens, though, players like defender Steph Houghton and record goalscorer Kelly Smith have lifted women's football in this country.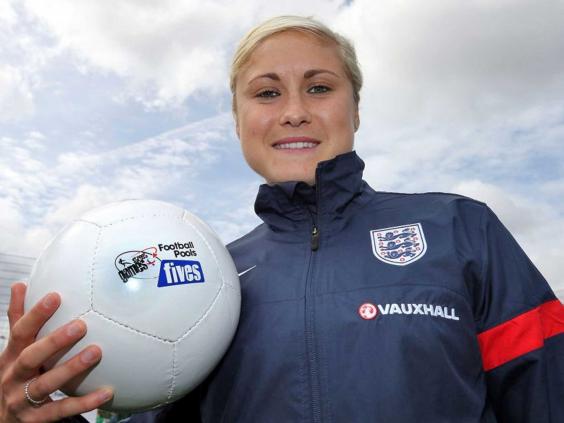 Before the match against Germany I went up to St George's Park to meet the team as they prepared for the match. The camaraderie among the squad is so strong, with the women using the same training facilities as the men's team in what is a world-class set-up.
Turning to cricket, England's women followed up Ashes triumphs and a series win in the West Indies by reaching the final of the Twenty20 in Bangladesh, later beating India 2-0 in the ICC Championship and completing a 3-0 T20 win over South Africa. And, like the rugby squad, their success was rewarded firstly with a bespoke sponsorship deal from Kia, and secondly with 18 of Charlotte Edwards's team getting central professional contracts.
Why is the sponsorship deal so important? Because such things are even now pretty unusual in women's sport, accounting for only 0.4 per cent of the total sports market. It also represents a shift in the tectonic plates of commercial judgement. Successful companies become so by being shrewd in where they put their resources and where they make their investments. A sponsorship deal for women's sport can be a symbol of acceptance on a par with lifting a trophy.
It's important also to recognise the work our top women's sports stars do in the community too, giving something back and inspiring young women to follow in their footsteps. It was great to be alongside Charlotte Edwards when she visited a Chance to Shine school cricket project in Maidstone earlier this year. The look on the faces of the kids when they met this cricketing superstar was a sight to behold. Our women's hockey team do exactly the same too with the likes of Alex Danson travelling up and down the country visiting schools to talk about competing at the highest level and spreading the hockey gospel.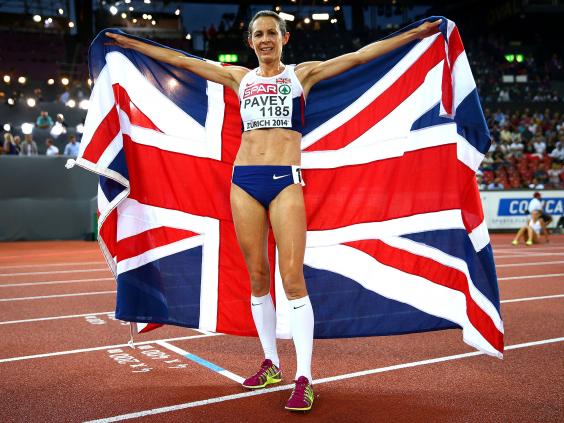 Outside of team sports, this year has also seen a parade of individual British women succeeding too –most notably Jo Pavey, who was also honoured in Glasgow last week. What an extraordinary role model she is. A bronze in the Commonwealth Games at 5,000m and then gold at 10,000m in the European Championships. And she managed to pull that off aged over 40 and within a year of giving birth. I'm breathless with admiration.
Then there was Lizzy Yarnold, our gold medal-winner from the Sochi Winter Olympics. I've met Lizzy on numerous occasions throughout the year – from Sochi to my Women's Sport Conference in October – and she radiates confidence, charm and professionalism – a real inspiration.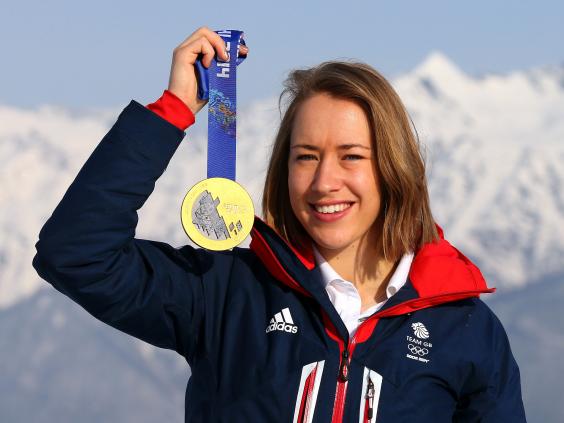 Yarnold is a graduate, if that's the word, from UK Sport's Girls4Gold talent search scheme. She was matched up with her sport, skeleton, despite never having considered it before.
In gymnastics, Claudia Fragapane won four gold medals at the 2014 Commonwealth Games, the first English woman to achieve this since Joyce Cooper 84 years previously.
A foundation, established long ago, is starting to see outstanding achievements built upon it. It's a truism that nothing succeeds like success, and for women's sport in this country that has never been truer than in 2014.
Reuse content