Reigning NBA Most Valuable Player Kevin Durant is reportedly being offered a mammoth $325m to wear Under Armour shoes for the next 10 years.
The Oklahoma City Thunder star has just seen his seven-year, $60m deal with Nike expire and according to NBA insider Yannis Koutroupis the offer from Under Armour includes a stake in the company.
Nike and adidas are also believed to be considering offers for Durant, the NBA's second most marketable star after LeBron James - James, now of the Cleveland Cavaliers, is estimated to earn around $20m-a-year from Nike, though this includes royalties from sales.
As a comparison, Lionel Messi earns an estimated $23m-a-year from multiple sponsors including adidas, Pepsi, Gillette and Electronic Arts.
Should Durant sign the $32.5m-a-year deal with Under Armour, it will dwarf his current salary with the Thunder.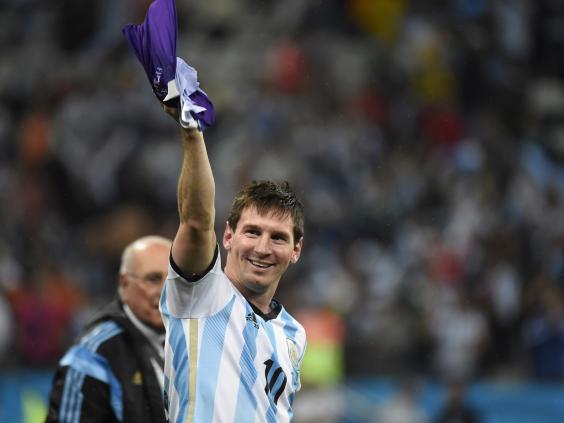 The 25-year-old will make just under $20m next season and just over 20m the season after - Durant then hits free agency, where he can expect multiple teams to offer him the maximum.
There has been some speculation whether a possible deal with Under Armour increases Durant's likelihood of signing with the Washington Wizards.
Durant is a Maryland native and the company's headquarters is also in that state.
Reuse content