LeBron James has announced his return to the Cleveland Cavaliers.
The four-time NBA MVP left the Cavaliers in 2010 to join the Miami Heat, where he won two titles, becoming Finals MVP on both occasions, as part of the 'Big Three' with Dwyane Wade and Chris Bosh.
James opted out of a $20.5m guaranteed contract after the Heat lost this year's NBA Finals, setting the rumour mill into action that the 29-year-old was primed for a return to his former club.
James, who is a native of Akron, Ohio, saw his jersey burned when he left the Cavaliers for the first time.
He released a lengthy statement on Sports Illustrated that said: "I'm not having a press conference or a party. After this, it's time to get to work.
"When I left Cleveland, I was on a mission. I was seeking championships, and we won two. But Miami already knew that feeling. Our city hasn't had that feeling in a long, long, long time. My goal is still to win as many titles as possible, no question. But what's most important for me is bringing one trophy back to Northeast Ohio.
"I always believed that I'd return to Cleveland and finish my career there. I just didn't know when. After the season, free agency wasn't even a thought. But I have two boys and my wife, Savannah, is pregnant with a girl. I started thinking about what it would be like to raise my family in my hometown. I looked at other teams, but I wasn't going to leave Miami for anywhere except Cleveland. The more time passed, the more it felt right. This is what makes me happy."
He continued:  "I'm not promising a championship. I know how hard that is to deliver. We're not ready right now. No way. Of course, I want to win next year, but I'm realistic. It will be a long process, much longer than it was in 2010.
"I see myself as a mentor now and I'm excited to lead some of these talented young guys. I think I can help Kyrie Irving become one of the best point guards in our league. I think I can help elevate Tristan Thompson and Dion Waiters. And I can't wait to reunite with Anderson Varejao, one of my favorite teammates.
"In Northeast Ohio, nothing is given. Everything is earned. You work for what you have.
"I'm ready to accept the challenge. I'm coming home."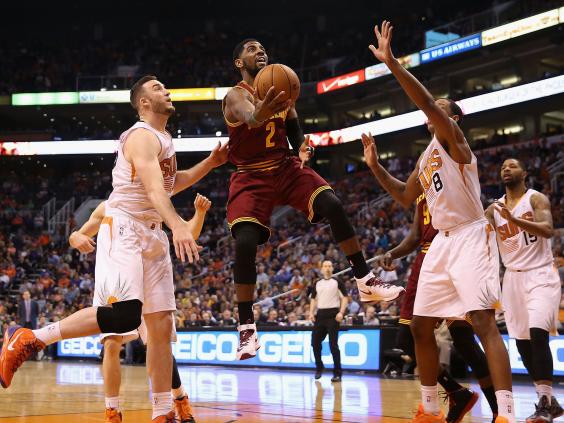 After having three No 1 picks in the last four years of the draft, the Cavaliers now has James to lead an exciting young core of players. Irving is a wonderfully talented point guard, while Wiggins, who was drafted first last month, has unlimited potential.
The Cavaliers are also rumoured to have a deal in place for Minnesota Timberwolves power forward Kevin Love, one of the best players in his position.
The deal leaves Miami Heat Pat Riley and coach Erik Spoelstra in limbo. The Franchise went all out to retain James, while Bosh and Wade also opted out of their contracts to renegotiate cheaper deals that would make the team more competive.
Bosh was waiting for James' decision and will likely sign the $88m offer that was on the table from the Houston Rockets, but the deteriorating Wade is now alone.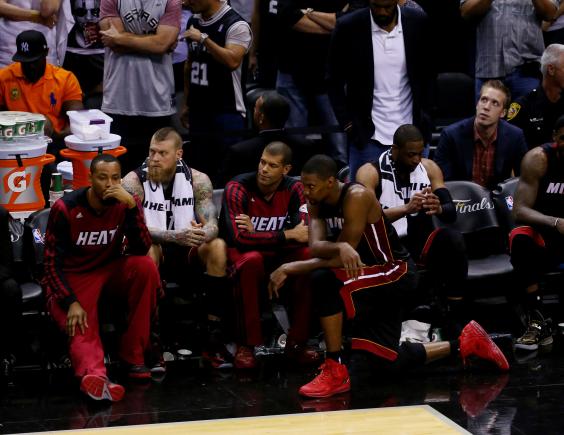 This move instantly turns the Heat from a team that have made the Finals for four successive years, to one that could miss the play-offs next season - depending on who they are able to bring in, while the Cavaliers are instant contenders in the weak Eastern Conference.