Lizzy was dizzy. It was typically obliging of Britain's Olympic skeleton champion to suffer a malady so instantly memorable. It was also concerning. One of our great sporting perfectionists suddenly falling from the pedestal with an affliction more in keeping with drunks and blondes. She still won the World Cup race, the first of the new series, at Lake Placid in December but when team-mates talked of Lizzy Yarnold looking "disoriented" after her first run, a frisson of anxiety could be felt.
She missed the next race in Canada and was in 9th until normal service resumed on Friday at the World Cup race in Konigssee, Germany.  With a degree of comfort, she won her second gold of the series and perhaps laid to rest the memory of her "crash" there during training in November. That had been a shock to Yarnold-watchers. Between that and the Dizzy Lizzy episode, were we witnessing symptoms of an over-wrought sporting 'crisis'? 
"Ha, ha, ha," is her considered response. The Yarnold, as she is known in competition mode, doesn't do crises. "It's good to be shocked into reality that anything can go wrong at any time. In skeleton racing there's a really fine line between steering hard enough to be safe and yet letting your sled run freely. When I came off the sled that training run in Konigssee I think I just over-relaxed and thought I knew what I was doing.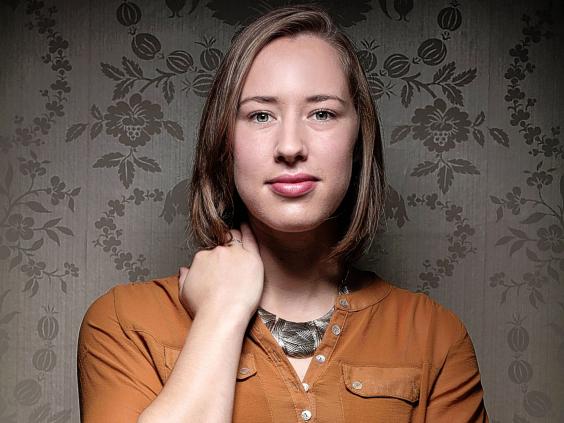 "But it didn't have anything to do with the dizziness that came later. You know, there's a lot of pressure – more than 5G force – when you race through a big corner. I'm being crushed into the ice, all the wind's taken out of lungs and my head's just bobbing along the ice. And I was probably tired at the end of a hard week's training. But those two things are definitely not connected."
All's well then for the 26-year-old former heptathlete and horse rider. She acknowledges that 2014 was a full-tilt exercise in juggling – sport, home, family, public recognition, school visits, awards and leaving lists of household chores for her boyfriend, James Roche (the man who co-designed her sled, Mervyn, and now works for Ben Ainslie's America's Cup team.)
"This year I've definitely had more demands in lots of parts of my life. Last year before Sochi it was all about that one race for the Olympic medal onValentine's Day. Everyone was understanding and let me off everything else. Now it's about keeping all the plates up in the air and spinning."
She is honest enough to acknowledge that coming off her sled, a shock first in her history of 90mph descents, did affect her. "I was a bit nervous about going back on the sled the next day but then I put it to one side. I came back the next morning and I was really quite aggressive. I wanted to show the track who was the boss. I wasn't going to let it happen again and they were the best two runs down there I've ever had. I'm in a much better place now."
It wasn't as though she and Mervyn parted company in a flurry of arms, legs and shrapnel-impersonating icicles. It was only a split-second separation and she kept a firm grip on him throughout. "Never, never let go of your sled. Just like a horse. Once we came out of the corner, the pressure relaxed and I was able to jump back on it again. It hurt a bit, like a dry burn. But it didn't actually break my skin. There are times when the ice can rip straight through your suit."
That's another theme, now she mentions it. Rips. Having won in Lake Placid she flew back for the BBC Sports Personality of the Year Show. The organisers wanted Mervyn, so she brought her allen keys and tool set. "James, in a brand new suit and I in my gold dress, were getting it ready at the corner of the stage. There were probably about 10,000 people already sitting there.
"It was quite stressful because BBC people were hurrying us up. James bent down and then he looked at me in shock and said:  "I've split my trousers." He had to run off with his hand covering his bottom and desperately look for someone to sew him back up ."
So now OC, as her younger teammates call her (for "Olympic Champion"), has a perhaps less-stressful 2015 to negotiate. She has a new coach, former American slider, Eric Bernotas and apart from linguistic confusions of the 'you say tomatoes, I say say tomatoes' ilk, Yarnold is enjoying the partnership. "He's similar to me in that it's about feeling." His typical advice: "Ride the wave, Lizzy."
She intends to. 'There's four more World Cup races and then the World Championships in Winterberg. "I've not yet been World Champion," she said. Note the "yet".          @suemott1