The San Antonio Spurs are one step away from winning the NBA Finals after they dominated the Miami Heat in their own arena last night.
The Spurs took a 3-1 lead in the series with a stunning 107-86 victory in the American Airlines Arena, Kawhi Leonard leading four Spurs players in double figures with 20 points.
Miami will now need to stage the biggest comeback in NBA Finals history to win their third straight title, with two of the three games they need to win taking place in San Antonio.
LeBron James scored 28 points and added eight rebounds but the other members of the 'Big Three', Chris Bosh and Dwyane Wade, added just 22 points from 24 combined shots.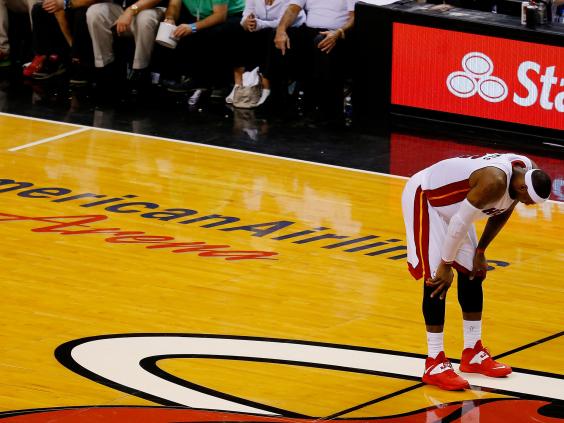 James was a one-man show for much of the game, scoring 19 of the Heat's 21 points in the third quarter as Miami's other players struggled.
The Spurs however again found the hot hand, shooting 57 per cent from the field as they built a lead as big as 25 points.
"I'm pleased that they performed as well as they did while we've been in Miami and that's about as far as it goes," said Spurs coach Gregg Popvich. "Now, we've got to go home and play as well or better."
Tony Parker had 19 points for the Spurs, while Tim Duncan had 10 points and 11 rebounds as he overtook Kareem Abdul-Jabbar for the most minutes in play-off history.
Heat coach Erik Spoelstra said: "They played great and I can honestly say I don't think any of us were expecting this type of performance. They (the Spurs) were great. You have to give them credit for that."
San Antonio can win the title on home court in Game 5 on Sunday night.
Reuse content