Snooker has its conviction. Stephen Lee is in the professional slammer with a 12-year-ban for his role in fixing seven matches between 2008 and 2009. He continues to plead his innocence and says he will appeal against the ruling. Let's leave him to his fight. As it stands he will be in his fifties when the ban matures leaving him way past his best.
The bringing to justice of Lee was swift and decisive. But that is not the end of the matter for snooker. Out there looming large is the great, big, dirty idea that the game has a problem with fixing that goes way beyond one disgraced individual.
The game's stakeholders insist that this is not the case, that the cancer has been cut out at source. They are mobilizing with conviction, spreading the message that the green baize is in no way warped by a bent culture. Former world champion Ken Doherty, who was involved in one of the games thrown by Lee in Malta, claims he had no idea the match was dodgy. How could he? He was potting his own balls and saw Lee's failure to raise a lick as technical problem not the unfolding of a result decided prior to the whistle blowing.
Nigel Mawer, disciplinary head of the World Professional Billiards and Snooker Association, proclaimed his law enforcement background, and insisted the Lee case was isolated. "All the intelligence on irregular betting comes to me," he said. "Hand on heart I believe it is a very, very clean sport. I have only had to investigate four incidents in 7,000 matches and two of those have led to suspensions, which puts it in context."
If only it were that simple. Anti-doping crusaders Sir Bradley Wiggins and Chris Froome are stain free yet were both asked to answer for cycling's drug-infested past during their respective rides to victory in the Tour de France. It drove them mad and left them embittered. Every time Usain Bolt goes to the blocks he does so under the shadow of drug convictions of fellow Jamaican athletes. Bolt is clean as a whistle but that does not mean the world thinks his sport is similarly without blight.
Ronnie O'Sullivan tweeted his concerns about snooker when Lee was convicted. "I've heard there's many more players who throw snooker matches. I suppose Steve Lee was just caught out. No need to worry if you got nothing to hide. But plenty of people have got loads to hide. That's why there is no free speech. They're hiding. They will prob (sic) fine me for talking about it. They don't like you doing that. Like to keep things under the carpet."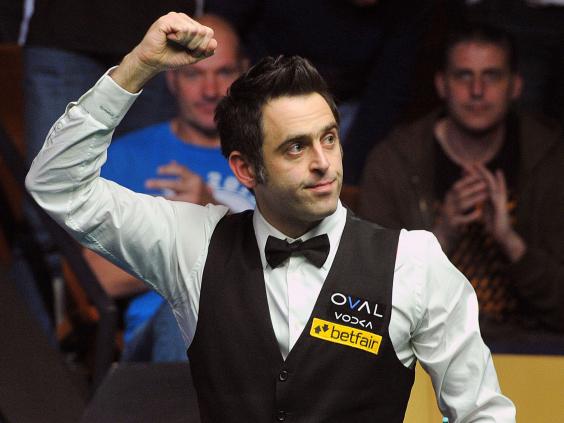 O'Sullivan has subsequently claimed his comments were taken out of context. Unfortunatey they cannot be unsaid. Three years ago John Higgins was entrapped in a newspaper sting in which he appeared on video agreeing to throw matches. Higgins later claimed he went along with the idea for fear of his own safety believing the Russian mafia was behind the attempted fix. A version of events that appeared fantastic to many was accepted but he was banned for six months and fined.
According to the WPBSA the figures involved in the Lee case amount to as much as 125,000 Euros, almost 50k of which found its way into a bank account in the name of Lee's wife. Even for a player with the potential to earn twice that annually, the lure of easy money proved too much. And now snooker as well as Lee is picking up the tab. Reuse content