Mark Selby celebrated winning his first world championship title at The Crucible on Monday with an impromptu karaoke performance into the small hours of the morning backed by the Iron Maiden drummer Nicko McBrain.
Selby produced one of the most memorable final fightbacks to beat the favourite Ronnie O'Sullivan 18-14 in Sheffield, having trailed  8-3 and 10-5. And afterwards he let his hair down, heavy metal-style with the help of McBrain, who had been in the audience to watch the memorable final.
Selby serenaded fans at the Mecure Hotel with various songs, including a version of the classic "Mr Bojangles", the Kings of Leon's "Sex on Fire" and most pertinently The Monkees' "I'm a Believer".
Winning the title was a childhood dream for the 30-year-old, who dedicated the win to the memory of his late father.
"When my dad passed away I was 16. It was two months before I turned professional, and his last words were, 'I want you to become world champion'," recalled Selby.
"I said to him, 'I will do one day.' Thankfully, it's come true."
Remembering his humble background, Selby added: "When I was 16 I more or less had nothing. We had a council house and me and my brother and I had to go our separate ways because we couldn't really afford the house.
"We also didn't want to keep it on anyway because there were a lot of bad memories with my father and everything. So my brother moved in with his girlfriend and I moved in with my friend who runs a snooker academy. He is one of my closest friends now."
And then his snooker development really took off.  "When I lived with my dad we didn't have a lot of money," he said. "I used to go to the snooker centre once a week because that was all we could afford really. Then [former player now BBC commentator] Willie Thorne's brother spotted me and started giving me free practice. So from going once a week I was going pretty much every day after school."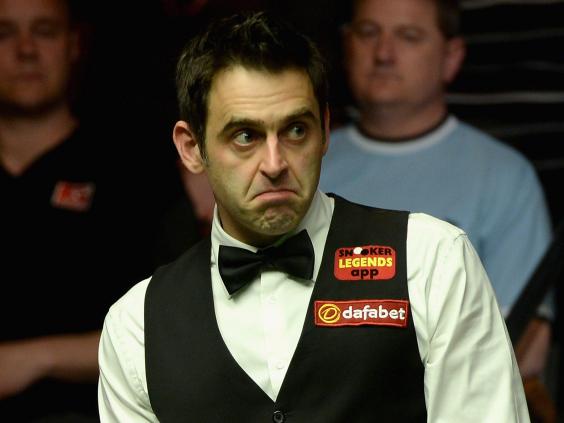 He added with a smile: "That was when I went to school of course. But I'd practice for hours and hours after school. In a way I probably wouldn't want it any different. It just shows that you have to graft to get out what you put in.
"If you were born with all the money in the world then everything comes easy so whether you win or you lose you just think to yourself, 'It doesn't matter, I've still got this or I've still got that,' whereas I probably prefer it the way it was."
The new world No 1 can certainly look forward to a very different future after taking away £300,000 in prize money, which he intends to invest in property. But he was keen to stress that the victory means more to him.
"I'm not really outrageous with my money anyway, I never have been. I'm quite sensible," said Selby. "Without sounding big-headed the money is irrelevant really.
"I don't play snooker for the money. I play snooker for the love of the game and because obviously it's what my father wanted me to do and  obviously all I want to do is win titles.
"I would be more than happy playing in the World Championship if there was no money if it meant me trying to win and become world champion. The money is great. It helps and stuff but at the end of the day its not the be all and end all for me."