Sunday saw the funeral of popular Mexican wrestler Hijo del Perro Aguayo who died in the early hours of Saturday from injuries suffered during a wrestling match in Tijuana last Friday night.
The ceremony in Gudalajara came amid reports that death threats had been aimed at Rey Mysterio Jr., real name Oscar Gutierrez, the man whose fly-kick led to Aguayo's death.
Fans, wrestlers and family members travelled to Gudalajara to pay their respects to Aguayo, real name Pedro Aguayo Ramirez, who died after in hospital hours after the fatal kick from the former WWE star.
Aguayo's father, the legendary Mexican wrestler Pedro Aguayo Ramirez, refused to speak to the media at the funeral, while a statement from Aguayo's mother questioned the medical treatment her son received after the incident.
The incident occurred last week during an AAA wrestling event at a municipal auditorium in Tijuana.
Video from the bout shows, Agayo, being knocked unconscious moments before Rey Mysterio Jr performed his trademark 619 move.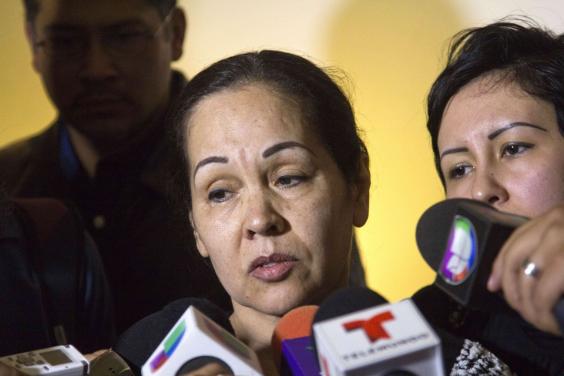 The bout then continues for another two minutes, until the referee eventually realises that Aquayo is seriously hurt and requires medical attention.
Paramedics treated Aguayo in the ring but after being taken to a nearby hospital, he was pronounced dead in the early hours of Saturday morning.
According to reports, the bout marked the return of Rey Mysterio Jr to an AAA ring after spending 20 years wrestling in America with ECW, WCW and then the WWE.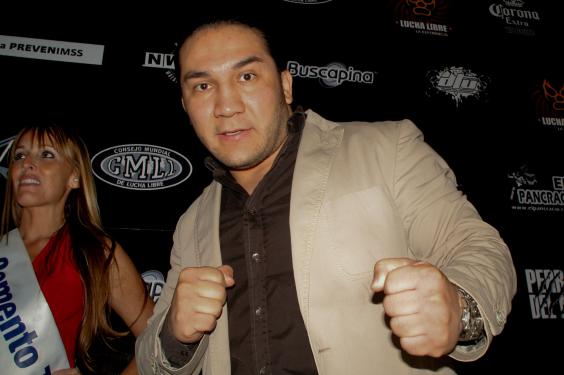 The state prosecutor's office said that the cause of death was trauma to the neck and a cervical fracture. The office has now opened an investigation into possible manslaughter.
The Tijuana Wrestling and Boxing Commission said the incident was "unfortunate" but that they were satisfied with the how medical staff had responded to the situation.
Despite Aguayo having to wait two minutes to receive treatment, Commission President Juan Carlos Pelayo said: "The reaction for medical attention was quick, in my opinion."
News outlets in Mexico have reported that Rey Mysterio Jr has now received a number of death threats in Mexico following the incident, with a number of fans blaming him for Aguayo's death.
The 35-year-old Aguayo had been wrestling in Mexico's "Lucha Libre" circuit for over 20 years, winning a number of national and tag team titles.
He was also the son of legendary Lucha Libre, Pedro "Perro" Aguayo, who is an inductee into the Aztec Lucha Hall of Fame.
Tweeting after Joaquin Roldan, the director of the AAA wrestling federation, wrote: "I have no words for this terrible news.
"My sincerest condolences for the Aguayo Ramirez family."
Reuse content