The Greater Manchester Police are looking into the incident that saw Wigan Warriors forward Ben Flower sent-off in Saturday's Super League Grand Final for two brutal punches on St Helens' stand-off Lance Hohaia.
Flower was shown red by referee Phil Bentham in just the second minute after he knocked Hohaia to the ground and landed a second punch when he was defenceless on the Old Trafford turf. Hohaia was unable to play any further part in the match and cannot remember the incident due to the injuries he suffered, and Flower has issued an unreserved apology for his actions.
The Rugby Football League confirmed on Monday that they have charged Flower with a Grade F offence, the most serious offence possibile in the sport, while they have also charged Hohaia with a Grade B offence for striking Flower with his forearm to start the melee.
However, the police confirmed they are looking into the incident, although they added that they had not received any public complaints. The will continue to liaise with the relevant parties before deciding a course of action, which includes Hohaia, St Helens, the RFL and the Criminal Prosecution Service.
An RFL spokesman confirmed that any legal action would be up to both Hohaia and the newly crowned Super League winners, but since Hohaia admitted that he bears no grudge towards the shamed Welshman, that prospect appears unlikely.
"We have some solid processes available. There is the match review panel and it will no doubt be referred on to the operational rules tribunal," RFL chief operating officer Ralph Rimmer said when speaking on BBC Radio 5 live.
"They will work on grade E, which is (a ban of) four to eight matches, or grade F, which is eight matches plus. They will apply whatever they feel is appropriate.
"We have highly experienced members on the panels, who deal with incidents like this on a weekly basis. It is a tried and tested route and we all have confidence in it."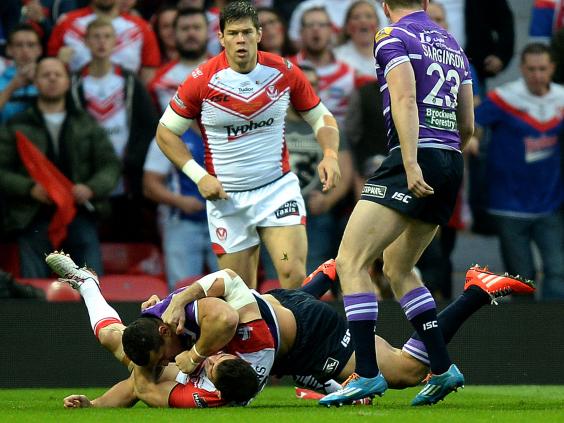 Wigan owner Ian Lenagan condemned Flower's actions as unacceptable, and said that he had full faith in the authorities responsible for disciplining the player to make the right decision.
"Such activity is unacceptable," said Lenagan. "We don't condone it, we don't accept it, it is not something that is part of rugby league and there are no excuses for it.
"As far as authorities are concerned, there are two higher authorities than Wigan Rugby League Club - the RFL disciplinary committee and the police.
"We take a view that those authorities know more about this than we do and can be more objective than we can be.
"We will wait and see what they will do and if there is any extra action needed by the club, we will do that."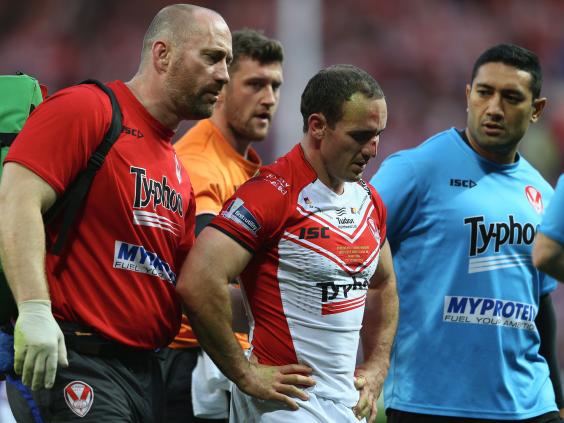 The RFL confirmed in a statement on Monday afternoon that both players had been charged for offences differing in levels of severity.
"Ben Flower of Wigan Warriors has been charged with the Grade F offence of violent and aggressive punching/punching an off-guard opponent (Lance Hohaia) in the second minute of the match," a statement on the official RFL website read.
"Hohaia has been charged with the Grade B offence of striking Flower with the forearm in the second minute."
Reuse content