Cheered on by the crowds lining the Solent, Sir Ben Ainslie made a successful start to his multimillion-pound attempt to claim the world's most prestigious sailing trophy for Britain.
The Land Rover Ben Ainslie Racing (BAR) team is aiming to make history by bringing the America's Cup home for the first time since the competition began in 1851. On Saturday, in the waters off Portsmouth it took line honours in the first round of the cup's World Series.
The 45ft catamaran skippered by the four-time Olympic gold medallist came second in race two, a promising start in the long lead-up to the 35th America's Cup which will be held in Bermuda in 2017.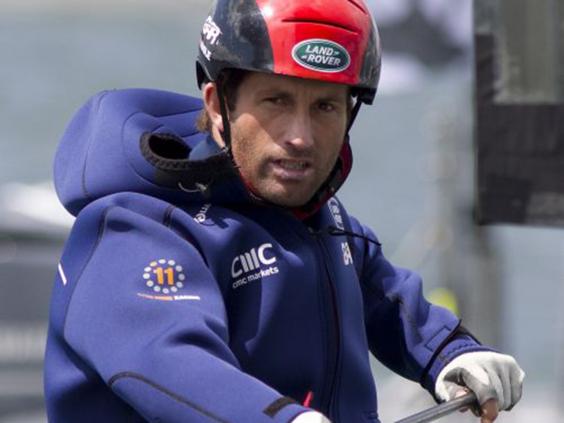 On Saturday, Team BAR battled it out against Oracle from the US, as well as crews and boats from New Zealand, France, Japan and Sweden. After the race, Sir Ben thanked his team mates and supporters. He tweeted: "Thanks guys and to all the spectators for supporting the team."
Olympic sailor Shirley Robertson said after Team BAR won the first race: "We've renamed Southsea shoreline 'Ben's beach'."
BAR's sailing team manager Jono Macbeth said they had been working hard and had made a "good start" in the competition.
"But … it's just a start, there's a long way to go," he said. "Really our main focus is the America's Cup – this is our first footstep along a long path, I'd say."
Saturday's racing marked the first time there has been an official America's Cup event on British waters.
Sir Ben, who helped Oracle to win the 2013 America's Cup, has set up his team headquarters on the Camber in Portsmouth with the backing of an £80m budget. The Government has kicked in £7.5m and most of the rest has been donated by the team's partner, Land Rover.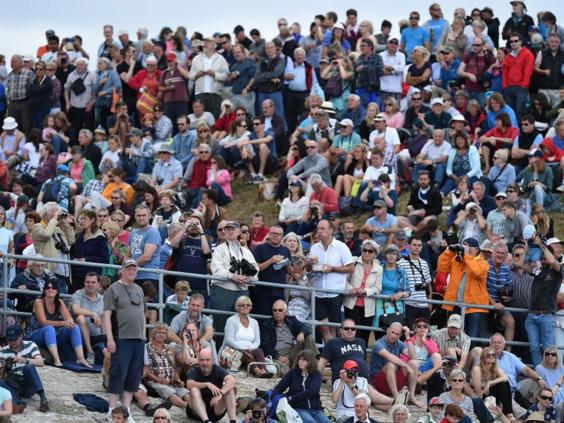 While Saturday's racing took place using identical catamarans, BAR will use a purpose-built technologically advanced craft dubbed T2 to try to gain an edge over its rivals. T2 will take to the water for the first time in a month and will gradually evolve over the next two years to become the craft that will contest the cup in Bermuda.
The new boat will be fitted with hydrofoils that lift its twin hulls out of the water and it will be capable of speeds of up to 60mph.
Saturday's first round of the World Series was followed by a concert featuring Spandau Ballet, Wet Wet Wet and McBusted.
Today, a second round of races will offer the teams the chance to gain extra points, and the Duke and Duchess of Cambridge are expected to hand out the prizes.
Reuse content