Looking more like James Bond than a round-the-world yachtsman, a video has been released of Alex Thomson performing a dare-devil stunt.
Dressed in a Hugo Boss suit and dark glasses, the Brit hopped on board his vessel from a speed boat, then ran the length of the 30ft yacht's mast before diving into the ocean from the very top.
You can watch the stunt, dubbed The Mast Walk, in the video at the bottom of the page.
Thankfully Thomson was unscathed, as was his suit which we are reliably informed was water resistant.
Discussing the jump, which was performed off the Spanish coast near Cádiz, Thomson's stunt coordinator Andy Bennett said: "There are countless things that can go wrong. The mast is incredibly long, and the strong wind pummels the yacht from every direction. Every time the mast moves, Alex could lose his grip and plunge to the deck."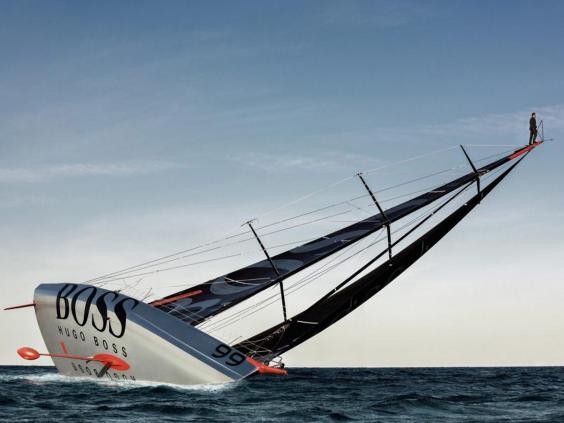 Having safely returned to dry land, Thomson commented: "We have been planning this trick for a very long time. There were lots of things that could have gone terribly wrong: The wind could have pulled me off the mast and catapulted me onto the deck; I could have hit the water at the wrong angle or surfaced too quickly."
Watch the stunt below...