For WWE fans who prefer their wrestling to their general entertainment, this Sunday's Smackdown Live Elimination Chamber event looks a dead cert to deliver.
The company is an entertainment brand and, as an all-round package, you can't argue with what it presents week in, week out, but there are many a purist who still relish in a good grappling contest, and the in-ring side of what WWE offers. You'd have to say at the moment that Smackdown is consistently knocking that ball out of the park.
Come Sunday, the blue brand gets the first chance of either roster to put on a pay-per-view show of their own, and while many of the matches are building towards bigger things at Wrestlemania in April, each bout in its own right should be a good watch.
The main event pits newly-crowned WWE Champion John Cena defending against Bray Wyatt, The Miz, Dean Ambrose, Baron Corbin and AJ Styles. The smart money appears to be heading towards a Wyatt victory that would see him go on to meet one of his own family stable, Randy Orton at Mania, but I'd like to think WWE can avoid such a predictable finish here, particularly given it would cut very short what is an historic 16th world title reign – though you can argue with equal validity that it seems unlikely Cena and Orton will headline Wrestlemania, given this match was aired for free on this week's episode of Smackdown. It would also be wrong to overlook the part to be played in this by the likes of the Corbin, who has been pushed hard in recent weeks.
Orton busies himself on the night with a filler match against Luke Harper – Wyatt has publicly praised the work-rate and adaptability of the latter recently, but you would expect Orton to have enough momentum to win this one.
Elsewhere there is a very strong women's presence on the show, built superbly by an excellent in-ring double contract signing segment on television this week.  The returning Mickie James tangles with Becky Lynch in one of three matches on the card. A big part of James returning will be to put over the developing talent on the roster – I don't see Lynch winning clean straight away but this has the potential to be the women's match of the night.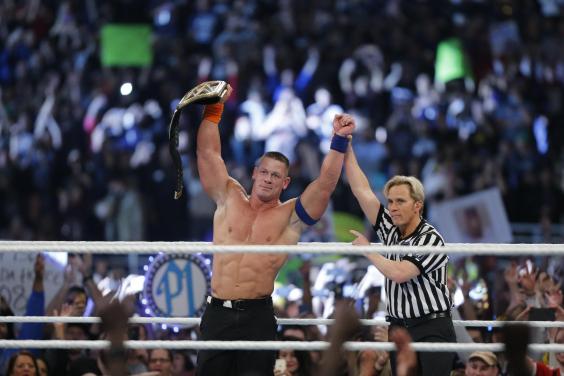 Nikki Bella and Natalya meet after the two squared off in a war of words this week, while the trash-talking Women's Champion Alexa Bliss defends her title against Naomi. The latter has talked of her dream of returning to her hometown at Wrestlemania with the gold – could she spring something of a surprise and dethrone the incumbent? I wouldn't be shocked to see James involved in this one, too.
The roughish Dolph Ziggler continues with his surly, brooding demeanour as he takes on the duo of Kalisto and Apollo Crews – it seems almost certain Ziggler will get the last laugh in this one but I wouldn't be sure he'll necessarily come out on top in the ring. His recent heel turn gives something of a shot in the arm to his rather tired persona and opens up a whole new list of talent to work with, and I see this handicap match as the start of a good year for the show-off.
The tag titles are also up for grabs as tornado tag team action sees American Alpha defend against virtually the entire tag roster on Smackdown; the teams of Rhyno and Heath Slater, The Usos, the Ascension, Breezango and the Vaudevillains. I can't see much mileage in taking the titles away from the best tag team in the company right now, but it has been good to see some of these combinations getting some much-needed television time.
So many eyes are already trained on Orlando and Wrestlemania, but if past years are anything to go by, things don't really start to take shape until after the bump-in-the-road events of Sunday's Elimination Chamber and Raw's effort, Fastlane, in a couple of weeks' time. Many fans feel they've already pieced together much of the jigsaw for the year's marquee event, so it will be interesting to see if WWE plans a swerve or two on Sunday night to keep a solid Smackdown product on form.