Saturday night's UFC 181 was one of the greatest Mixed-Martial-Arts events of 2014, with great fights, excellent knock-outs, and even some unorthodox submissions.
The main event of the evening saw Robbie Lawler complete one of the greatest redemption stories in the history of the sport when he defeated Johny Hendricks for the welterweight championship, while Anthony Pettis successfully, and skillfully, defended his lightweight title against the legendary Gilbert Melendez.
However, despite two world title fights and the wealth of activity on the card, after the event people were talking about just one thing - the signing of former WWE World Champion Phil 'CM Punk' Brooks to a UFC contract.
Punk has been one of professional wrestling's most enduring characters over the last decade, with his anti-establishment personality appealing to a different audience than what usually populates WWE events. Since his debut for the company in 2006, he has won many titles, but crucially has always been known for his outspoken demeanour and disdain for upper management.
All of those factors came to a head in January this year when he left WWE, only breaking his silence two weeks ago on his friend Colt Cabana's Art of Wrestling podcast, where he told millions of listeners all of the incredible details regarding his WWE tenure.
Was CM Punk one of the most entertaining professional wrestlers of the last ten years? Absolutely. Should he be walking into a UFC contract? Absolutely not.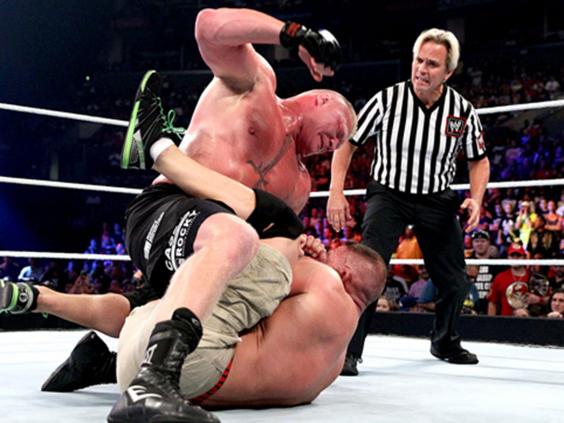 For people not completely au fait with MMA, the UFC are the kings of the county, the biggest combat sports company in the world who put on events most weeks, in many different continents attracting television audiences on BT Sport in Britain and Fox in America, and with special events every month or so taking place via Pay-Per View.
Formed in 1993, the concept was simple - take the best fighters from all across the world in various disciplines to compete against each other. Initially, the fights were often farcical, with sumo wrestlers, boxers, Brazilian Jiu-Jitsu experts and all other manner of fighting styles engaging in competition against each other, with no weight classes and few rules.
Over the past 20 years, the sport of MMA, and the company UFC, has evolved incredibly, igniting a fanbase of millions across the globe, with their unique appeal being that the greatest fighters compete in the UFC.
That is the attraction of the company - the best are there. Although there are hundreds of MMA organisations who regularly put on events, UFC have the most credibility because they have the best talent, put on the best shows, and offer the best product.
Throughout much of the past decade, UFC have been an unstoppable juggernaut, led by President Dana White and the Fertitta brothers, but over the last two years the momentum has stalled, with television ratings stagnating, and Pay-Per-View numbers declining.
Although the company is still highly profitable and popular, the buzz that surrounded them during their peak years has waned considerably, a fact that is significantly down to the retirement or injuries of many of their most popular fighters during those golden years.
Is CM Punk a star? In professional wrestling terms, absolutely yes. Again, should he be walking into a UFC contract? Absolutely not.
Phil Brooks is 36-years-old, with no competitive combat experience whatsoever. Although a keen BJJ practitioner, he has never entered a grappling competition, or a boxing bout, or a kickboxing contest, or anything involving competition. He has a documented history of injuries, most importantly at least a dozen concussions from his wrestling days. Some experts express concern at people competing in sports after just one concussion.
Canadian fighter TJ Grant was on the cusp of a UFC title shot last year, but one concussion has kept him out of action for almost 18 months. Can Punk pass a medical?
So he has no experience, no competitions, no discernible fighting background. What about Brock Lesnar, people say, the former professional wrestler who eventually become UFC heavyweight champion after less than a dozen fights?
Lesnar was a highly decorated amateur wrestler, a world class athlete and a physical marvel who was significantly younger than Punk, 31, when he made his debut and had amassed far less wear and tear from professional wrestling.
Even the likes of Bobby Lashley, who currently competes in Bellator, had amateur wrestling experience before embarking on an MMA career and, like Dave Bautista who had an MMA fight in 2012 aged 43, fought on small cards initially rather than the razzle dazzle of UFC.
Ben Askren is widely regarded as one of America's best college amateur wrestlers of his generation, went to the Olympic Games in 2008, and was 12-0 as an MMA fighter last year when he was told by UFC that he needed to fight better competition to be considered for a contract.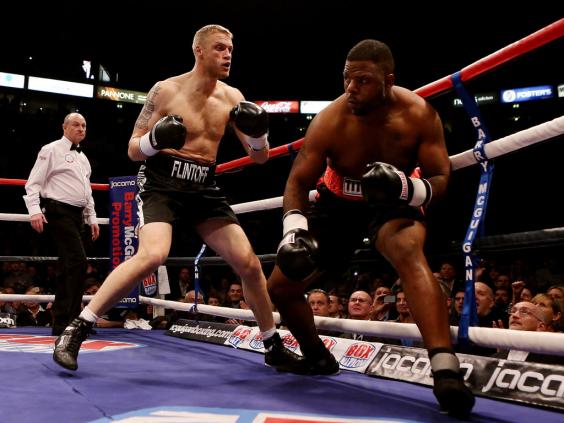 It's very clear that CM Punk is a proud man, and a hard worker who will do everything he can to succeed in the sport. That's fantastic, but this is also the same man who decried people like The Rock for coming back to wrestling for big events, and taking the spotlight from people like himself who worked hard for WWE all year round.
If he is booked onto a large UFC event in an important spot on the card will he protest against it and ask to be the first fighter on the bill?
Punk's entry into MMA is similar to two recent incidents in sport, both of which attracted controversy and criticism.
Former England cricket captain Andrew Flintoff was 34-years-old and retired from the sport due to bad knees when he engaged in his first, and only, boxing match in November 2011.
With no amateur experience, and after just a few months of training, Flintoff topped the bill at the Manchester Arena against the then 2-0 Richard Dawson, who travelled to England as what seemed to be a glorified punching bag.
However, in the second round Dawson floored Flintoff, who rose unsteadily to his feet, and to his credit continued to box. Despite knocking down the cricketer with a hard punch, Dawson proceeded to barely throw any other shots for the rest of the fight, which was awarded to Flintoff on points after four rounds.
The fight would have been a disgrace had it have been opening the card, but the idea that a 0-0 cricketer was headlining against a 2-0 American was disgraceful, especially considering that Flintoff managed to be awarded a British boxing license when there are many stories of British boxers not being awarded licenses for a myriad of unsatisfying reasons.
Dawson, by the way, then went undefeated in his next five fights, including beating a 16-3 fighter two fights after Flintoff.
In boxing, just as MMA, having inexperienced people competing at levels they are not comfortable with can end very badly, and the same can be said for Formula One, a sport which was embroiled in news back in August when it was announced that Dutch driver Max Verstappen will become the youngest driver on the F1 circuit from next season, when he will make his debut at just 17-years-old.
The announcement was made before Verstappen was legally able to drive a road car, and the news was treated with disdain by much of the motorsport fraternity, including 1997 World Champion Jacques Villeneuve, who said: "It is the worst thing ever for Formula One because it will have two effects. It will either destroy him [Verstappen] or, even if he is successful right away, then F1 will be meaningless.
"What will F1 be? It will be nothing. It doesn't do any good for anyone."
This idea is similar to what the boxing world thought of Flintoff, whose poor performance did nothing to suggest a British boxing license was worth any credibility.
Could this also be used against Punk who, if he comes into MMA old, broken down and lacking in experience and actually does well, what does it say about the athletes he is competing against?
As MMA journalist Ben Fowlkes tweeted last night, "Heads up: If you're the first dude the UFC calls to offer that CM Punk fight to...there's a chance they don't think that highly of you."
There is the argument that Punk will fight another 0-0 fighter on his debut rather than somebody established, but if that's the case, where is the sporting factor there? How is this any different from Ricky Gervais vs Grant Bovey? Where is the appeal in watching a man do something he's clearly not going to be very good at just because he did something else he was pretty good at?
If you want to see two blokes with limited fighting experience have a scrap with each other, just head down to your local nightclub on a Friday night and experience what happens when the wrong person spills the pint of someone else.
UFC is what it is because they have worked for a long time to restore the credibility of a sport that was unfairly treated as a freakshow for too long.
What's next? Will the Royal Shakespeare Company put Adam Woodyatt on the stage playing Othello because he's been Ian Beale on Eastenders for almost 30 years? 
Reuse content