After CM Punk quit the WWE in January there has been no shortage of rumours and predictions of a return for the wrestler in 2014, with a purported leaked Monday Night Raw script suggesting he hasn't severed ties with the company just yet.
CM Punk is listed as 'INJ' (injured) on the talent roster sheet, presumably the kayfabe reason for his absence at weekly shows, events and PPVs the past couple of months, while the qualifying 'TBD' perhaps alludes to negotiations still taking place with the star.
So what can we really glean from this? Well, not a huge amount.
Punk is under contract with the WWE until June so it makes sense for him to still appear on the roster, or he could still be being named as a precaution in case scripts leak as they apparently did in this case.
Read the full script here.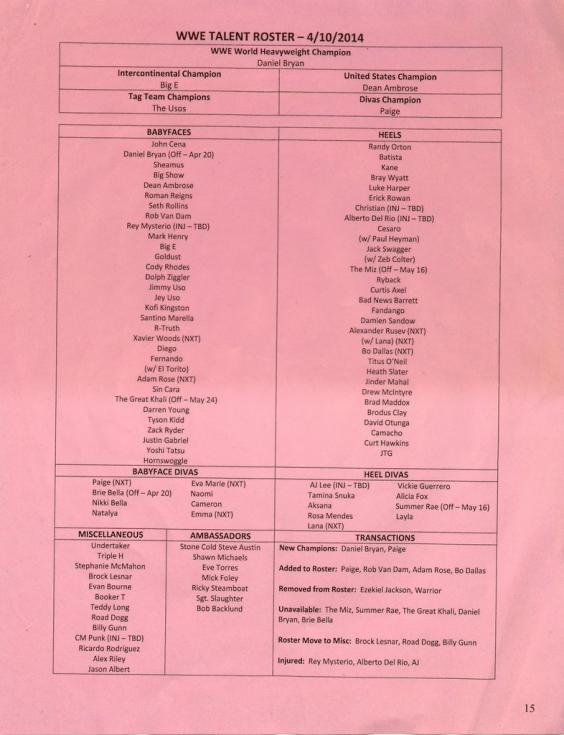 Whatever the case, one Redditor summed up the situation pretty accurately: "It would take a lot more letters than INJ to describe what's up with CM Punk."
The wrestler was in the crowd for the latest batch of Hall of Fame inductions in New Orleans earlier this month, but during an appearance on AMC show Talking Dead chose to go under his real name of Phil Brooks.
Commenting on the situation, Punk's former 'manager' Paul Heyman recently said: "I talk to him all the time. I don't really talk to him about the industry all that much because it's obviously a sore spot with him.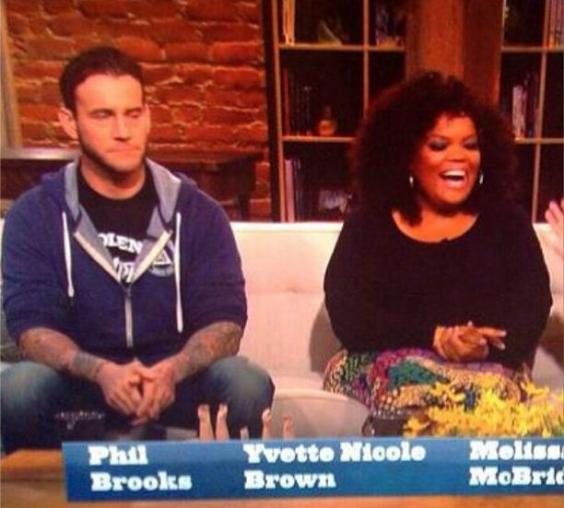 "I think when you talk about CM Punk/Phil Brooks, there were three people in the room the night that he quit: Vince McMahon, Triple H, and CM Punk. I don't know what went on in that room. I know certain perspectives, but none of those three have talked in public about it. If one, two, or three of them decide to go public, then we'll get a perspective on what happened that day. Until one of the three of them speak about it, it's only rumor and speculation and gossip. How's he doing? He's fine. Does he miss the business? I don't think so."