Daniel Bryan has discussed CM Punk's quitting/retirement/time out/ whatever it is from the WWE in a podcast interview with Chris Jericho, saying he feels it is responsible for his push and eventual win of the WWE World Heavyweight Championship at WrestleMania 30.
Asked about how he came to be in favour with WWE bosses and rose to the top of the roster, Bryan said:
"It wasn't necessarily that I felt a shift. It was essentially after Punk quit. It was like, 'Well, we've got John and we've got eeeeeeeh.'"
While Bryan has proved himself a formidable replacement for CM Punk, WWE fans are still very vocal in their pleas for Punk to return.
The wrestler has still yet to comment on his sudden departure from the promotion, leaving the conversation to be taken over by all manner of rumours.
Him being strapped as 'Phil Brooks' (his real name) on AMC's Talking Dead discussion show suggested his Punk days are behind him, but his future being labelled 'TBD' on a leaked Raw script hinted that the door may not be shut just yet.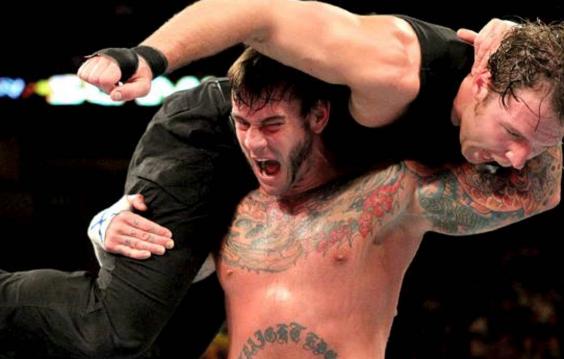 An op-ed piece by his friend Natalie Slater got the rumour mill churning once more this week meanwhile, which used the dreaded word 'retired '.
During the Jericho podcast, Bryan also discussed his ambitions in wrestling.
"WWE did these personality tests for guys they considered successful or who had good runs here in WWE," he said. "They ask all these different weird questions. But, apparently it gives you an idea of some sort of personality.
"The lady who did the testing said I had the lowest ambition score she had ever seen … She asked, 'How did you even get to where you are?' I said, 'I don't know. It's pretty much just because I love doing this."