Bobby Lashley has been one of the most enigmatic figures in combat sports over the course of the last ten years. Just under a decade ago he was being lined up as the face of World Wrestling Entertainment, and in 2007 was in the most eagerly anticipated match of the second most watched Wrestlemania of all time, as he, representing Donald Trump, defeated Umaga to ensure that Vince McMahon's head was shaved bald.
The wrestling business conjures up surprises on a daily basis, but it was especially mysterious when in February 2008, after a long injury absence, WWE released Bobby Lashley from his contract.
For most talent, a release like that would signal the end of their mainstream awareness, but for Lashley, his life was about to follow a different beat. Utilising his three national college amateur wrestling championships, Lashley began to train, and fight in Mixed-Martial-Arts, winning his first five contests.
The wrestler also competed all over the world at this point, including for TNA Wrestling, between 2009 and 2010. However, just like his end at WWE, Lashley left the promotion to focus on a different journey.
Twice in the mainstream wilderness, few expected the 6'2" musclebound star to come back a third time, but the last six months of 2014 has seen him return to TNA, become their World Champion, as well as resume his MMA career with one of the biggest fight companies in the world.
The Independent spoke to TNA's star to find out just how the last six months had gone for him, with Lashley effusive in his praise for his TNA return, and its competitors.
"I've always wanted to get back into wrestling, no matter what I've done I always wanted to get back because I love it. It was good timing, as there was a spot open on the TNA roster at the time, and they called me up and we decided to make it a long term deal.
"Right now everything has been going great, I love being here. I was a little surprised at becoming World Champion, because they have a lot of great guys on their roster, but it was just one of those things. Timing is everything, timing is opportunity."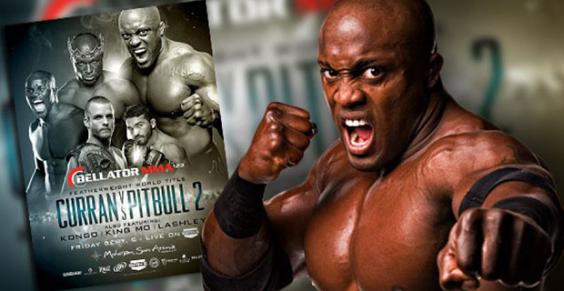 Lashley's TNA World title victory came just three months after his return to the ring, when he defeated Eric Young. Uniquely however, Lashley is coveting more gold, but this time in the cage.
At 38 years old, prior to the start of this year Lashley's MMA career seemed to be coming to an end. While he had amassed an impressive 10-2 record, his fight history has been inconsistent, with the fighter unable to fight regularly on big shows.
That all changed on September 5th, when Lashley made his way back into bigtime MMA, as he made his debut for Bellator, the second biggest MMA company in the United States, and one that has had an excellent relationship with TNA. After defeating the usually durable Josh Burns in the second round via a rear-naked choke, Lashley spoke about his return to fighting, and his plans for the future.
"They offered a contract to me and I accepted it. I've been talking to Bellator for years. New Bellator President Scott Coker is great, I fought under him at Strikeforce, and he's a super guy. He's one of the only promoters I know that's honest. He's straightforward, and whether you like it or not, he's going to give you it straight.
"I think he really cares about the fighters, everyone that's fought under him has been happy, and it's going to be a really good time fighting under Scott.
"I felt great in my return, I felt good, that I was in good shape. I had a really good camp, my confidence levels were there, and that was with a partial camp. I think with a full camp I could really make my way through this Heavyweight division."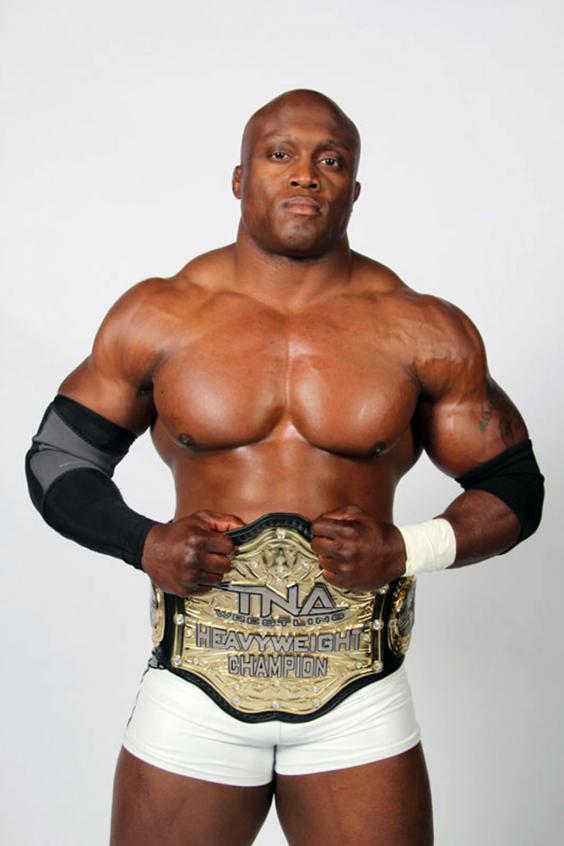 Lashley's aim now is to become a dual World Champion, but he admits that achieving such a goal could be hazardous to his body.
"It gets difficult, you're breaking your body down big time. Training is the hardest part of the fight, doing two days training with some of the toughest people at American Top Team.
"Nothing can prepare you for fighting and doing full time pro wrestling. It's two full time jobs plus I'm a single father, so that's another full time job. Nothing gets you ready for it, it's just a matter of stepping up and handling it.
"TNA treat me so well, being able to fight is everything, I love everything about fighting, all the different aspects. I like the competition, it's one thing I really need in my life."
Few can doubt Lashley's desire to compete, and his intentions for the next 12 months are perfectly clear.
"I want to hold both of the titles. I think I'm fighting again in a month, and it's attainable that if I win my next two matches I should be in line for a Bellator Heavyweight title shot."
It is a testament perhaps to TNA's behind the scenes team that they managed to tempt Lashley back into the wrestling fold, especially when his former company, WWE are suffering a mini-star crisis at the moment. Coming back to TNA was a decision not taken lightly, which Lashley fully acknowledged.
"I kept everything open at the time, I did speak with some people at WWE, but I think TNA was best for me, because of their schedule is a little easier, and that means I have a lot of time to spend with my kids who mean the world to me.
"When some of the grey areas get filled in I think everyone will be happy regarding TNA. We have some good momentum going, the ratings have gone up within the past few months, I think there are going to be a lot of really good things happening within the years to follow."
A family man, a grappler, and a fighter, Lashley is enjoying an Indian summer, and will hope that continues into a UK winter, as the star is part of TNA's tour which hits Glasgow, Manchester and London at the end of January. Having fought all around the world, Lashley was delighted at the opportunity to wrestle again overseas.
"I love going to the UK, they have a rich wrestling heritage, and we always have good crowds there. If any UK fans reading this haven't been to a live event before, it's the perfect time. This TNA roster has some of the greatest wrestlers in the world, and we are going to have an incredible show."
By January, Lashley could be on the cusp of glory in two separate sports. Do you really want to miss that live?
Lashley will be part of TNA'S UK Tour in January 2015. Tickets available from www.gigsandtours.com.
Reuse content