"I see no reason to sit and wait for it to happen," says Garry Cook, discussing the challenge of promoting Ultimate Fighting Championship with as much ambition as he did Manchester City, his former employers. "I have always had it as part of my make-up. I think you have to make things happen. And we are making things happen, on a daily basis."
UFC is the world's dominant mixed martial arts competition, huge in the United States and Brazil. Cook's task, as managing director of Europe, Middle East and Africa, is to take this into markets where in the past it has been viewed with some suspicion.
Last Saturday, UFC held its biggest ever event in Europe, selling out the 20,000 capacity O2 arena and attracting nearly 600,000 viewers on Channel 5, its first ever venture onto British free to air television. Just as NFL has been popular with British live and television audiences, Cook hopes that UFC can do just as well.
Beyond London, there are events planned in 2014 in Berlin, Dublin, Stockholm and Istanbul. There are plans for 10 or even 12 European events each year by 2016. Cook is keen to exploit the deep roots that mixed martial arts already have. "In Turkey, Russia and Poland, there are tremendous opportunities where the sport is ingrained in the culture, but where it has never been formally commercialised by the largest operator in this space."
Ju-jitsu, which forms part of MMA, is traditional in Abu Dhabi, so much so that it forms part of the school curriculum there. That is where Cook is taking UFC next – with an event on 11 April – and his old links from Manchester City are particularly useful. "The Abu Dhabi royal family have an ownership stake in the business, they are partners," Cook revealed. "My interaction and connection is still with all the same people who were engaging at Manchester City, I was in Abu Dhabi recently working on a TV deal, working with the same people."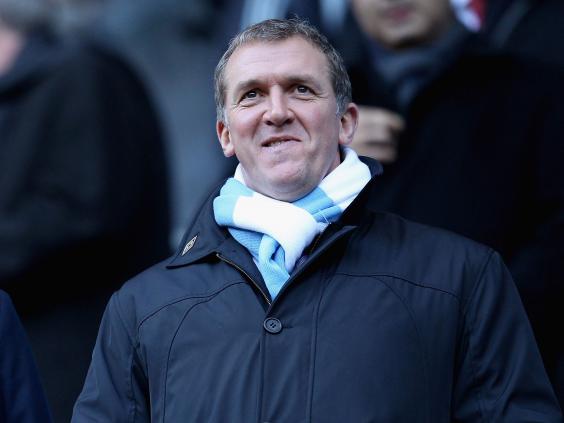 Cook's oversaw rapid expansion at City, but not everything that he said sat particularly well with everybody. He admits now that some of his enthusiasm was strategic. "It is well documented that some of the statements I made about the growth of Manchester City were a bit more ambitious than people were ready for," Cook says. "A lot of those statements were made to galvanise an audience, a fan base, I wanted to take them all in a direction. I wanted them all to come with me."
Rallying MMA fans in Europe is a similar challenge. "There is a core audience, we know this because 97 per cent of our programming has been after 3am. You've got to be a pretty avid fan to wait until 3am to watch a live event."
"That core audience has never been given more product, more content, to view at primetime. It not just allows the core audience to watch it, but it enables you to grow the audience."
Just as he did at City, Cook wants to give his audience as much 'product' as they can possibly handle. Before the O2 event, there was an open work-out, where fans could meet the fighters, as well as a public weigh-in, all part of the fan experience. There are future plans for UFC gyms, video games and so forth. Cook wants UFC live events to be "a mixture between a rock n roll show and a sports entertainment event."
"At Manchester City, people used to say 'I'm going to the match.' They never used to say 'I'm going for the weekend.' So we built outdoor events, we created a space where you'd want to go and hang out. We broke the cultural barrier between going to the pub and going to the match. We were trying to create an environment called a 'fan experience', attracting an audience that spanned not only hard-core City fans but enticing young supporters to come and enjoy the experience. So let's use that example in UFC."
"You can change the landscape of a football club and set it on a course to change its direction. But with UFC I feel we are changing the landscape of sport. The destiny is in our hands."
The UFC heads to the Middle East on Friday 11th April, at Abu Dhabi's Yas Island, for the second of six Europe, Middle East and Africa (EMEA) Fight Night events to take place in 2014. For more information visit www.ufc.com 
Reuse content