Kofi Kingston has been a WWE Superstar since 2008, when he made his debut with the company just two years after stepping into a wrestling ring for the first time.
Now 33, and one of the longest tenured competitors on the roster, the high-flier spoke to The Independent ahead of WWE's upcoming Hell in a Cell PPV, and their November UK tour.
Kingston made his wrestling debut in February 2006, was signed by WWE only seven months later, and by January 2008 was competing on their ECW brand. His rise to the big time saw him spend time in WWE's then developmental federations, Deep South Wrestling in Georgia, and Ohio Valley Wrestling. With the emergence of WWE's NXT brand, and their state-of-the-art Performance Centre, Kingston was highly complimentary of the facilities on offer.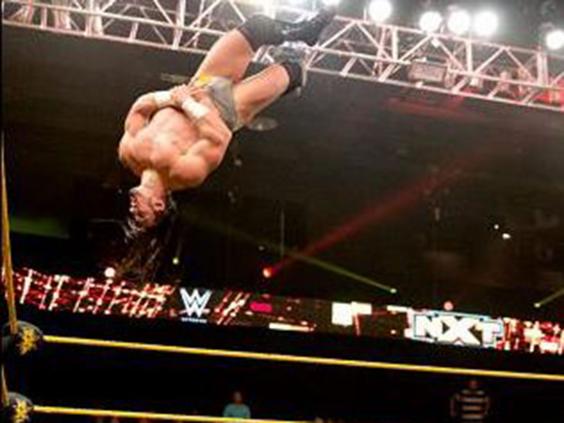 "The performance centre is unbelievable, I've had a chance to go there on a couple of occasions in Orlando as it's only about two hours from my house, and I was completely blown away. They have seven rings, including a 'crash' ring which is a soft ring where high fliers can practise their moves and have a soft landing. Even that alone would have helped me so much coming up, because there are a lot of moves that I was scared to try because of the hard landings.
"NXT is huge, being able to be on TV internationally is a big deal, as it means you don't have to work so hard to get noticed as opposed to FCW, Deep South Wrestling and OVW, which were all televised, but locally. Being able to have an international landscape to start promoting yourself from a grassroots level is amazing, it's so far ahead of the curve."
Newcastle's own Adrian Neville is the current NXT Champion, and his cameo on WWE Raw last month whet the appetite for many fans eagerly awaiting his transition to the main roster. Kingston, a noted risk taker and aerial artist himself, considers Neville's potential to be sky high.
"Some of the things he does are just incredible, he calls himself the man that gravity forgot, and he just defies gravity with everything he does. For me, as a fan, I think he's going to be one of the greatest of all time when he gets it all going. As a performer I would love to get in there with him and mix it up, I think our styles would mesh well and produce a great match for the people watching."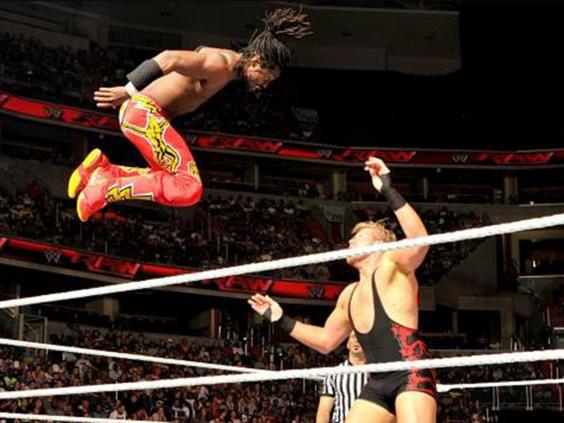 WWE will be in Neville's home country next month, and Kofi revealed his plans for the tour, and how excited he was to be wrestling in the United Kingdom once more.
"I'm always trying to climb the ladder, and right now myself, Big E and Xavier Woods are trying to get a team off the ground. We have been having a lot of matches on live events, and we are trying to get something going. If ,and when it does take off, it should be very entertaining, and something people can get behind. As of now, we're just three smart athletic friends hanging out and having a good time.
"As a matter of fact, when we come to the UK I'll be teaming with Big E, and Xavier will probably be there too as we'll be taking on the Wyatt Family. It's awesome, I tell everyone that the UK is one of my favourite places to go.
"People are just so passionate when they get to the arena, it's almost like being at a big football match with everybody doing their cheers. A lot of people get really into the matches, which makes it so much more rewarding for us to experience that, and it's something we all look forward to every year."
As one of the most exciting competitors in WWE, Kingston is continually innovating, and has become a master of avoiding elimination from over-the-top-rope contests. He has used desk chairs, other Superstars, steel steps, and of course his own incredible athleticism to prevent both of his feet from touching the floor. Amidst all those spectacular escape routes which would rival Houdini, the most difficult method of elusiveness was the handstand he used at the 2012 Royal Rumble.
"I guess I have become that high risk, high reward guy. I can't put a finger on how difficult they are, it's just a matter of going out and doing it. At that point I hadn't done a handstand in at least ten years, so maybe that was the most difficult one, and the one with the most at stake. I think that's what makes it interesting having that element of risk. I look at it as a challenge to overcome, and when it does happen it's one of the coolest things in the world."
With the date for the United Kingdom WWE Network launch expected to be announced at the start of November, when asked which match of his own people should be watching first, the man who has won ten Championships over the course of his WWE career was quick to suggest one of his greatest ever contests.
"One of the matches that is pretty dear to my heart is when I took on Chris Jericho at Night of Champions in 2008. It was the first time that I won the Intercontinental championship, in fact it was the first title I had ever won, not just in WWE,  but on the independent scene as well.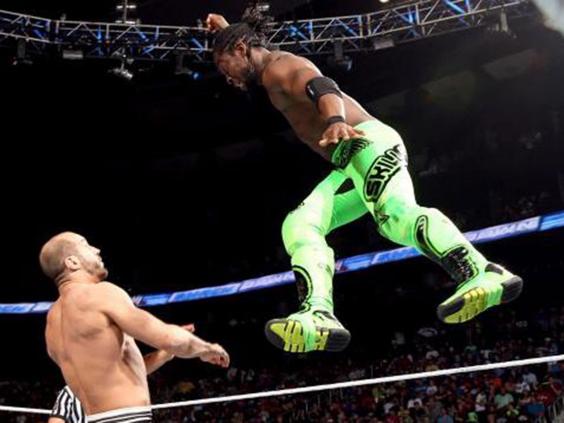 "It meant a lot to me, I was in there with Chris Jericho, a guy I used to watch and who influenced my desire to become a WWE superstar, and Shawn Michaels was involved in the match, so that was really cool because he's another one of my idols in the industry. If I had to pick one match of mine for fans to watch, I would pick that."
Although currently tagging with Big E and Xavier Woods, Kingston has still not given up on his dreams to earn the ultimate accolade in Sports Entertainment - the WWE World Heavyweight Championship.
"That's what everyone always strives for. Myself, I always tell people that if you're not getting better you're only getting worse, and every day I try and be better than yesterday. The ultimate goal in mind being to be WWE World Heavyweight Champion. That's what you always strive for, and if you don't believe that you can then you probably shouldn't be in WWE."
Hell in a Cell will be available to watch on 26th October LIVE on Sky Sports Box Office at 1:00am.
The WWE will be visiting The SSE Wembley Arena in London on 5th November, tickets are available now at bookingdirect.com or by calling 0844 338 0000.
Reuse content