WWE's much anticipated Cruiserweight Classic tournament launched last week, where 32 wrestlers from all over the world will compete for glory.
Amidst a collection of excellent European talent, one mustached man has stood out before the first night of action, and he will make his televised debut this week on the tournament's second instalment.
Jack Gallagher represents the new Oasis of calm in Manchester, and The Independent chatted to him about all things wrestling.
Hi Jack, for those reading this who have never seen you wrestle before, how would you define your style?
I would say both in the ring I'm a classic English gentleman. That means I wrestle a very classic British style. I believe in good form, and my style is like a human game of chess. It's scientific and very technical and submission based.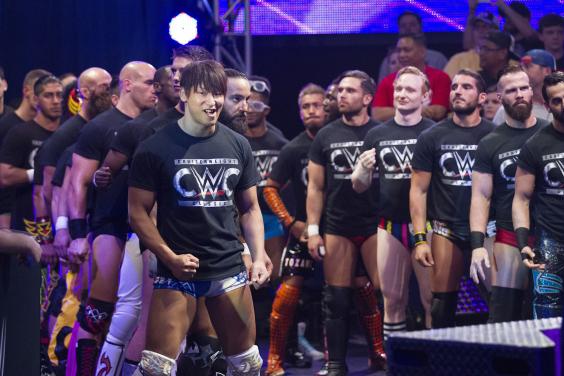 You often seem like a throwback to the classic British wrestling of the 60s, 70s and 80s. Is that something which appeals to you?
Certainly, World of Sport was and is a huge influence on how I wrestle. I often still go back to it and watch little things here and there and I've been fortunate enough to have wrestled one or two of the old-timers as well as train with them over the years.
But you have to mix it up and you always have to change what you're doing. I've travelled around Japan and Europe and I've definitely taken little elements from there as well.
Having competed across the world, do you think that will help you in the Cruiserweight Classic where so many international names are featuring?
Yes it very much helps to have a style which is versatile. You've got 15 countries represented in this tournament, from Italy to Iran and Puerto Rico to Pakistan.
Everyone is bringing something different and being able to mould yourself and change what you need to do to work with and against anyone is fundamental to being successful in wrestling.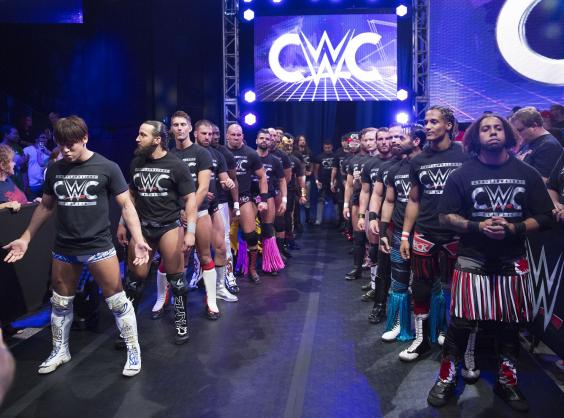 What led to you being offered a place in the tournament?
There are always rumours running around wrestling locker rooms that you can't pay full attention to, but honestly the first confirmation I had was through William Regal. As far as I know he scouts a lot of European talent and he contacted us ahead of time telling us that such a thing may happen in the future and would I be interested.
Tell us about your qualifying match for the Cruiserweight Classic?
It was in London for Progress Wrestling at the Electric Ballroom and it was against Pete Dunne. It was incredible fun as it wasn't just a normal match in terms of the crowd. They were fantastic and supportive of us, and they were really pleased that a homegrown boy had the chance to represent Britain on a wider scale.
Highlights of the match are on YouTube, and over 200,000 have watched it. Did your life change following the awareness of your talent?
It did and it didn't in some respects. I still had to get up in the morning and go to the gym and train and get beaten up. But now and again people would stop me on the way to the gym and say 'are you that Jack Gallagher fella?' and I'd be like 'yes', and they'd say 'good luck.' Then I'd be on my way.
This tournament has a real sports feel, and each of the participants had to weigh-in. Did you require any adjustment for this format of wrestling?
Aside from professional wrestling I have often competed in jiu-jitsu tournaments and I have an amateur MMA record of 2-0 so I'm used to being in a sporting environment. I very much approve of it, and it's interesting to see that WWE are more willing to lean into sports again.
As for the weigh-in, I was in a three piece suit about five minutes before they told us we were doing weigh-ins and I didn't have time to change. So I just stripped off and stepped on there in my Oxford's.
How else has your MMA and jiu-jitsu experienced helped you in wrestling?
It helps because I have experience of wider areas of combat. You learn how people move and how people react in different wells. As well there is an area of knowledge called Kinesthetic which is the ability to manipulate your body.
I think if you do anything from BJJ to boxing or dance to gymnastics you're learning different ways of manipulating your body and that's the most important thing.
Who are you most looking forward to facing in the Cruiserweight Classic?
You have to have an eye of everyone because if you're counting on one person getting through and they don't, then you are ill-prepared. Because there are so many people I'm really just focusing on myself. I know what I do really well, and I know how to impose that on other people.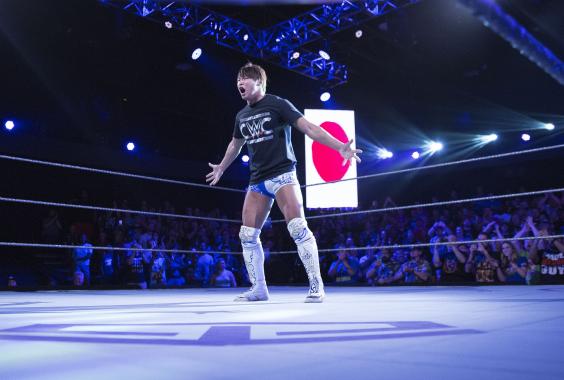 When it comes to who I want to wrestle, three names come to mind. Firstly, Brian Kendrick. He is experienced and he is a lunatic so I would have no idea what he would do which is interesting. Kota Ibushi focuses on kickboxing, he's tall and he's got range which is hard for me as a grappler so I like that challenge.
For vanity reasons I would like to wrestle Zack Sabre Jr, because a lot of people consider him the best of the British style, and I would quite like to submit him and prove otherwise.
What was it like being at the WWE Performance Center?
It was the most professional environment I have ever been in professional wrestling. I couldn't make up a bad thing to say about it. America was lovely, it had been a while since I was there. The last time was in 2013 to train with Billy Robinson.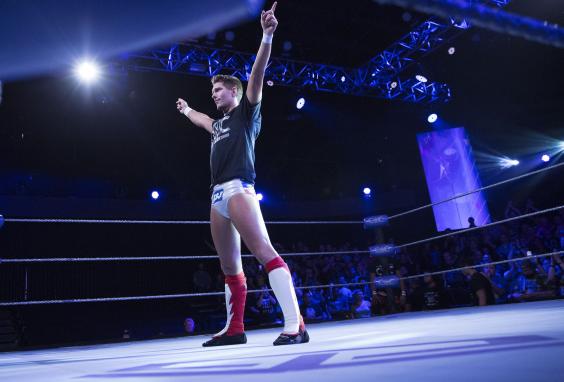 How was life training with Billy Robinson?
Just fantastic, he was the most knowledgeable teacher I've ever met. He was someone who could change the angle of your foot and the entire mechanic of what he was teaching would work. Billy was a real legend in catch wrestling which is why I went over. I was the only British person there at the time, so he gravitated towards me.
What can the Cruiserweight Classic do for British wrestling?
This reintroduces the casual fan to the British scene. We have a big hardcore following all around Britain, but I feel the casual fan perhaps isn't as aware of how fantastic wrestling is here right now.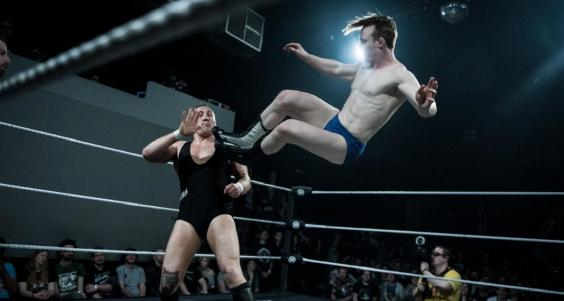 After this tournament, what does the future hold for Jack Gallagher?
If you're involved in sports entertainment and professional wrestling, WWE is probably your main goal particularly now as there is a wider market for every type of wrestler. You look at the WWE roster now and you have people who look like bodybuilders, those that look like martial artists, you have wacky zany characters, and super serious fighters.
This is the best time to be a professional wrestling fan, and the best time to be a professional wrestler. So yes, WWE is definitely something I want to do in the future.
Finally, you are known as a Gentleman, so can you give our readers some tips on how to behave with decorum?
If I was to give you a shorthand definition of etiquette, it is to make everyone, no matter the situation, feel comfortable with themselves. Something else you should always bear in mind is that every man or woman you meet is your better in some way or another, and it is up to you to discover how.
WWE Cruiserweight Classic is on at 2am on Wednesday s, exclusively on WWE Network.