The results of the 2015 WWE Fastlane event are in, which means it's time to see which wrestlers were able to take the initiative and make a name for themselves, according to Anthony Mango of Bleacher Report.
Every year, the pay-per-view before WrestleMania presents one last opportunity for people to boost interest in their brands and possibly position themselves for a better spot at the biggest show of the year.
With Fastlane, every title was on the line except for the WWE World Heavyweight Championship, although that would not be completely out of the limelight, either.
The top contender to Brock Lesnar's championship was to be decided, sibling rivalries would be settled and Superstars would strive to cement their spots on the roster as they navigate the Road to WrestleMania.
Judging on factors such as noteworthy moments, massive victories, outperforming their peers and several other aspects, which stars ended up leaving Fastlane with the most amount of spotlight on them?
It's time to look at the biggest stars of the night who will take this momentum and be talked about the most coming out of the event.
5. Randy Orton
Randy Orton didn't do all that much during this event, but he did make his return and cause a little havoc, which is more than what a lot of other people on the card can say.
More people will be talking about Orton's appearance and attack on The Authority than something like the Divas Championship match, not only because of its disproportionate value for WrestleMania, but also because it was just more entertaining.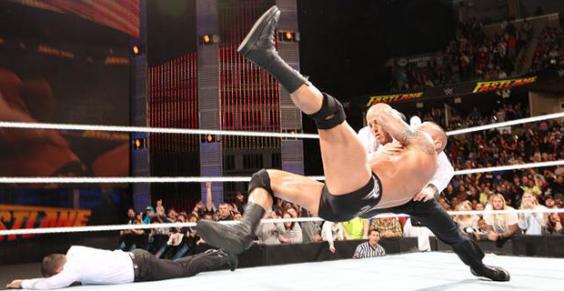 Out of the six men involved in that tag team match as well as the two members of J&J Security that were ringside, Orton ended up being the biggest takeaway of the segment.
4. Tyson Kidd and Cesaro
This pay-per-view wasn't exactly the most important of the year, where every match was crucial to the landscape of the WWE Universe, so a duo like Tyson Kidd and Cesaro has found its way onto this list for one simple reason: a title change.
No matter what the championship is or how it is won, it is always noteworthy when new champions are crowned, particularly if it happens to be around this time period before WrestleMania.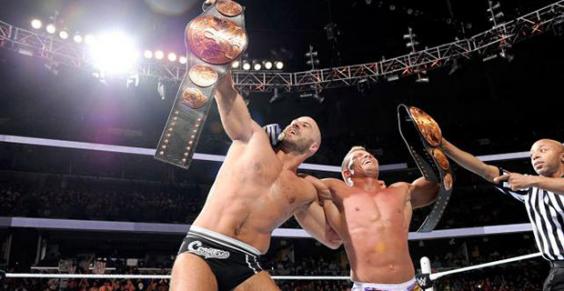 Kidd and Cesaro were thrown together seemingly at random, and those tag teams rarely ever end up making much of a splash, but as Mick Foley had predicted, these two are off to a good start for 2015.
3. Bray Wyatt
Since this pay-per-view was essentially a glorified episode of Raw as opposed to a point of finality for any of its feuds, it was more about making a statement rather than putting on a great performance.
That being said, someone who did make quite a statement was Bray Wyatt, as he confirmed the suspicions of the WWE Universe by calling out The Undertaker for a match at WrestleMania.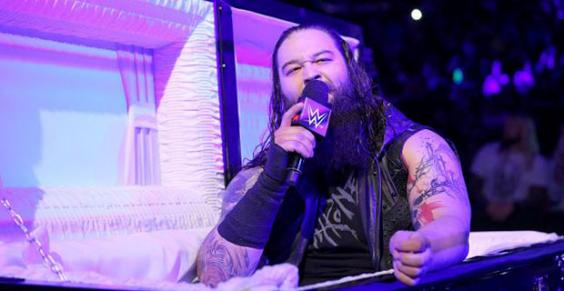 Although the streak is no more, it is still quite an honor to be wrestling The Phenom at the biggest show of the year, so having such a high-profile match surrounding Wyatt will give him a lot of the limelight over the next few weeks.
2. Sting
Needless to say, one of the biggest selling points of this year's WrestleMania is that Sting will finally be wrestling in a WWE ring.
As such, one of the major selling points to the Fastlane pay-per-view was the setup to that match, as Sting would be confronting Triple H to have a little chat and exchange some blows.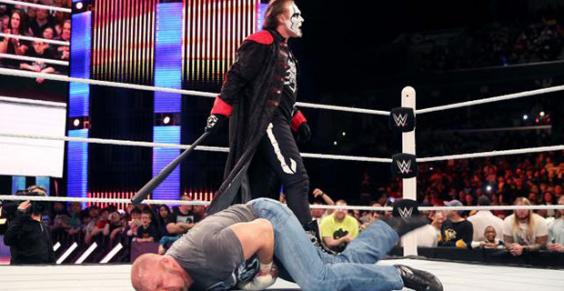 Simply put, you cannot include a star as big as Sting on an event and give him a prominent spot such as this and not expect him to be one of the major talking points of the night.
When you win the main event of the show by defeating one of the most popular people on the roster in clean fashion, securing your spot as the challenger for the WWE World Heavyweight Championship at the biggest show of the year, there's no doubt that you are in turn the biggest star of the night.
1. Roman Reigns
Roman Reigns was facing an uphill battle here, but he managed to pull it off.
He and Daniel Bryan had a solid match that did not feel contrived to merely put Reigns over, despite how he managed to come out of it looking better than when he went in anyway.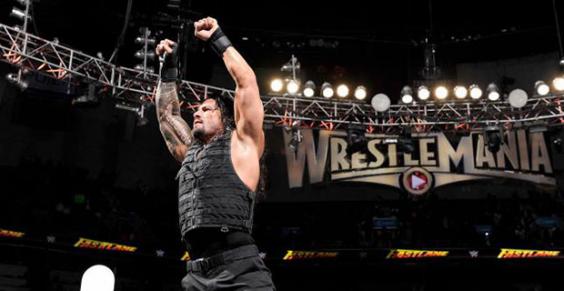 Instead of simply being booed out of the building, there was more support for Reigns than a lot of people may have expected, which is another aspect that boosts him to the top spot on this list.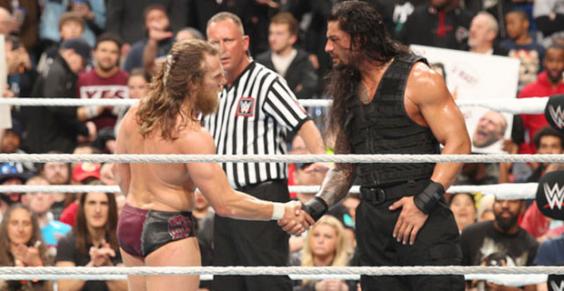 If you're not a fan of the former Shield member, you're going to be in for a rough few months, as he's not going anywhere.
Anthony Mango is the owner-operator of the wrestling website Smark Out Moment as well as the host of its podcast show Smack Talk on YouTube, iTunes and Stitcher. You can follow him on Facebook and elsewhere for more.
Bleacher Report's five-star Mobile App 'Team Stream' helps you follow the world of sport 24-7: Download it here.
Reuse content