Trent Seven hopes he and the other emerging stars of WWE's British wrestling revolution can help build an all-new legacy for stars from the UK.
Seven, from Wolverhampton, is well known throughout the British independent scene but is one of a trench of athletes to gain a new-found stardom with the industry's biggest company.
2017 has seen the 35-year-old and his cohorts feature across WWE programming, while it was announced this week that a number of Brits would feature in the company's mammoth UK tour across the pond in May.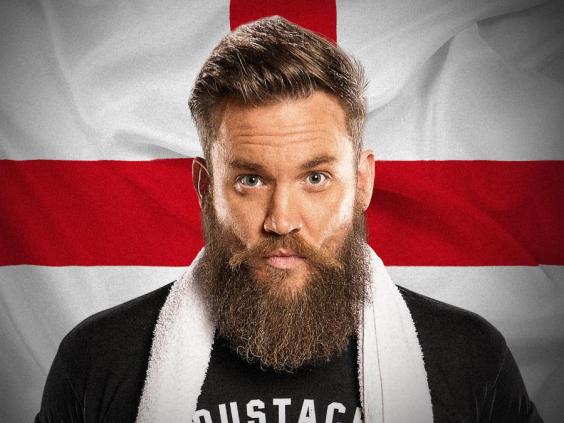 Momentum is clearly on their side for what is clearly the biggest influx of talent into WWE from these shores of all time. Granted it's not the first time one of our own will have made a wave or two on Stateside, but never before have such a number been given the opportunity to shine at once.
So while the legendary British Bulldog flew our flag throughout the 1980s and 90s, and the likes of William Regal and Wade Barrett have continued to do since, what is to follow? WWE's Cruiserweight champion is Newcastle's Neville, while his number one contender at present is countryman in Gentleman Jack Gallagher – that's without mentioning mainstays like Irish duo Sheamus and Becky Lynch.
The Independent spoke with Seven, who is joined by the likes of WWE UK Champ Tyler Bate and Pete Dunn on the tour. It was clear the Midlander only has eyes on making an all-new history where Brits-done-good in the squared circle are concerned.
"You can't discredit anything that has come before us," he told us.
"They hold such a strong key to the path we've taken.
"The UK independent scene in terms of strength is certainly at a peak and if you stretch that across to the WWE side of things, there are a lot of stars who have come and gone.
"We have a head figure in William Regal [General Manager] of NXT and the likes of Robbie Brookside, Norman Smiley and Dave Taylor are all heavily involved in training as well.
"All of that combined makes for a really nice dynamic in terms of having a very strong UK scene here and as a brand for WWE."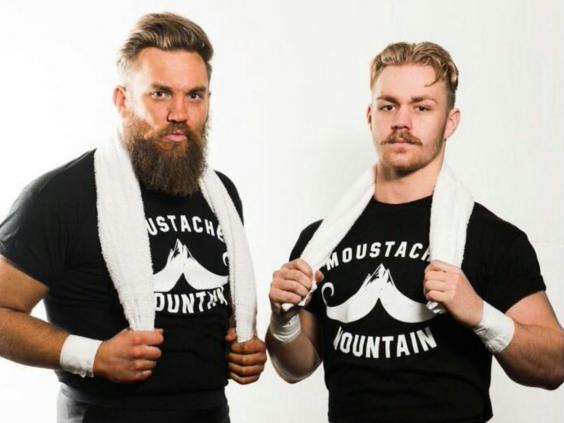 While Seven breaks new ground in WWE, he's far from being a fresh face to the wrestling industry, currently holding the ICW world title and, alongside bate, the Progress tag team championship.
It's a body of work he is understandably proud of, though he admits wrestling for WWE at sizable arenas in the likes of Newcastle, Liverpool, Cardiff and Glasgow brings a different kind of buzz and excitement.
"It's definitely different; a lot of the towns and cities that have been announced for the tour are ones I haven't had the opportunity to wrestle in yet.
"I have all of my fingers and toes crossed that I can be as big a part of this tour as possible as it would be truly special.
"Our hardcore [UK] fans have always been there but you can't take anything away from the new fans that this surge in British wrestling has brought in.
"The strength of the support we've had across the last five years or so is the reason so many more people are finding this level of entertainment with professional wrestling, including the UK independent scene.
"I'm sure we'll be very well represented in this upcoming tour."
WWE Elimination Chamber in pictures
WWE Elimination Chamber in pictures
1/13 Mojo Rawley beat Curt Hawkins

WWE

2/13 Becky Lynch beat Micke James

WWE

3/13 Apollo Crews & Kalisto beat Dolph Ziggler

WWE

4/13 American Alpha won Tag Team Turmoil

WWE

5/13 American Alpha won Tag Team Turmoil

WWE

6/13 Nikki Bella vs Natalya ended in a double count-out

WWE

7/13 Randy Orton beat Luke Harper

WWE

8/13 Randy Orton beat Luke Harper

WWE

9/13 Naomi beat Alexa Bliss

WWE

10/13 Bray Wyatt beat AJ Styles, John Cena, The Miz, Dean Ambrose and Baron Corbin

WWE

11/13 Bray Wyatt beat AJ Styles, John Cena, The Miz, Dean Ambrose and Baron Corbin

WWE

12/13 Bray Wyatt beat AJ Styles, John Cena, The Miz, Dean Ambrose and Baron Corbin

WWE

13/13 Bray Wyatt beat AJ Styles, John Cena, The Miz, Dean Ambrose and Baron Corbin

WWE
Seven and champ Bate were given the chance to strut their stuff for the latter's championship on WWE NXT recently – a bout tinged with sentiment and appreciative irony, given the two work so closely together in the independent scene, and that teenage Bate was originally trained by Seven at the start of his career.
The two are understandably close, and with an eye on the future it is clear that the pair are keen to ensure that they and many others are keen to produce something special that can be fondly remembered in many years to come.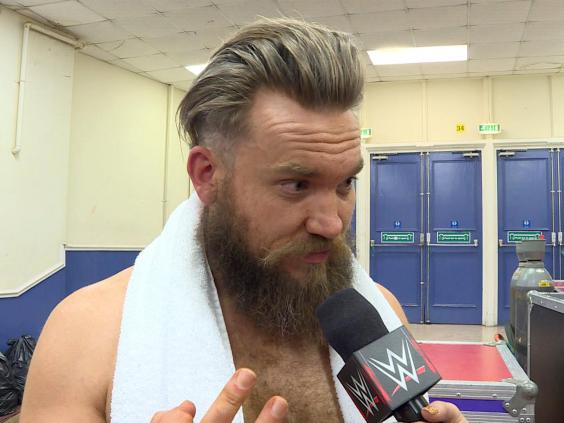 Trent reflected: "This surge has given us a kick in the rear end in terms of how we can get from the halls here in the UK to the arenas in the US with WWE.
"We're helping put that last paving stone into that path towards having a serious goal for people who start wresting in the UK and giving them something to visualise in terms of reaching WWE.
"I had a conversation with Tyler the other week about how bizarre this is going to be when we look back on it in 20 years and say 'look at what we were doing back then.'
"It's crazy, but just being able to be part of the process of putting the bricks and mortar into place in terms of having a path to WWE is fantastic.
"It's scary to want to fast-forward 20 years and look back but I hope it's going to be a fun and rewarding time.
"It's going to be a fantastic ride to see how far we can take this thing."
Trent Seven and current WWE UK Championship holder Tyler Bate will join dates on the WWE UK Live Tour this May. Tickets available at: www.bookingsdirect.com. 
You can catch Trent Seven and Tyler Bate's debut NXT match on the WWE Network for £9.99 a month, with your first month free: www.wwe.com/wwenetwork
Reuse content