The WWE launched a major appendage to its distribution model this week with the WWE Network - here's the lowdown on the game-changing streaming service.
What is it?
WWE Network is a subscription-based video streaming service for desktop, mobile and tablet, offering pay-per-views, weekly shows, a 24/7 stream and a massive vault of older wrestling matches you might otherwise find only in dodgy 240p chunks on YouTube. Think 'the Netflix of wrestling'.
Where is it available? US? UK?
Only in the US so far and WWE are keeping quiet about a UK release date, though you can expect it to be rolled out worldwide in stages pending any teething troubles in the US (Late 2014/early 2015 is the estimate for the United Kingdom, Canada, Australia, New Zealand, Singapore, Hong Kong and the Nordics).
How much does it cost?
This first week is a free trial, then it will be priced at $9.99 a month. It works like a phone contract though so you have to commit for a minimum of six months, meaning the minimum you'll spend before you can cancel is $59.94 - not cheap, but if you signed up right now you'd get Wrestlemania 30 and SummerSlam 14, which is more cost-effective than if you bought these two PPVs on their own, plus you're getting all the bonus content.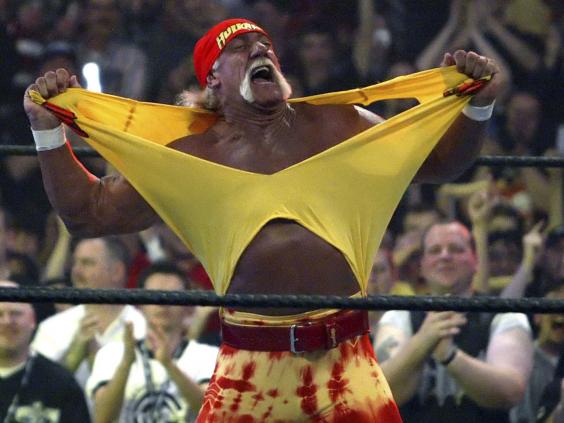 How do I sign-up?
Go to network.wwe.com and follow the steps (register with email or social logins) - WWE has warned customers to be patient as it is experiencing very high demand.
What can I watch it on?
Pretty much any device you can think of – computer, laptop, iPhone, iPod, iPad, Android devices, Playstation £ & 4, Xbox 360, Xbox One, Amazon Kindle Fire, Apple TV…. More smart TVs are expected to be added this summer.
And what can I watch on it?
The PPVs will be the main attraction, but there will also be NXT specials, Hall of Fame ceremonies and backstage stuff at Raw.
For hardcore fans, the on-demand library that the WWE claims includes 'every WWE, WCW, and ECW PPV event ever' is pretty exciting, and seems to be true bar a couple of old cross-promotion events that are missing.
Is it in HD?
Yes, in 720p as long as your internet connection is up to the challenge.
Don't expect:
A Fandango-based web sitcom.
Do expect:
The WWE Network to be pushed in every spare second that Michael Cole isn't eulogising about a deal at Sonic Burger during WWE programming for the next year.
Reuse content