Paul Heyman promised that Brock Lesnar would destroy Seth Rollins and whoever else was in his way, writes Ryan Dilbert of Bleacher Report. The manager recounted Lesnar's recent conquests.
The opening promo featured a glut of biblical imagery and a reminder of why Lesnar is so intent on tearing into Rollins. That process, as Heyman informed us, would begin tonight in Chicago.
Big Show vs Ryback
The Miz shouted commentary into a live microphone as the big bulls collided in the ring.
Ryback stomped on the giant and Big Show clubbed the intercontinental champion with The Miz giving both men advice. The self-proclaimed A-lister hung out on the ring apron, distracting both wrestlers.
Just when it looked like Big Show had the champ beat, The Miz ran into to end the match.
Both Big Show and Ryback cornered a pleading Miz. They took turns delivering their signature moves. Ryback took the opportunity to flatten Big Show.
Paige vs Brie Bella
Paige took on Brie Bella having to keep her eyes on Nikki Bella and Alicia Fox at ringside.
Brie dominated early on. She had some help from Nikki and Alicia who took cheap shots on the babyface. Their distractions led to Brie getting the win.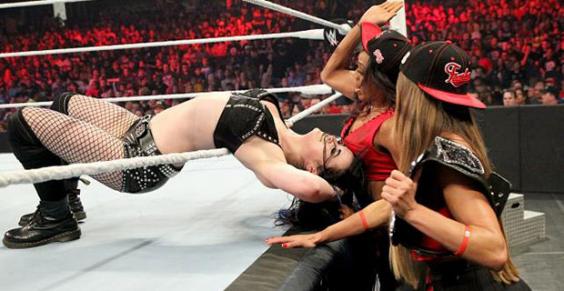 The heels took turns attacking Paige after the bell and celebrating on their way out of their ring.
Sheamus vs Roman Reigns
A focused, angry Roman Reigns had Sheamus on the run for but a brief moment. The slugfest soon became more even, the two gladiators pounding on each other.
The crowd grew restless. With Sheamus locking his arm around Reigns' head, the fans began to chant for CM Punk and John "Bradshaw" Layfield.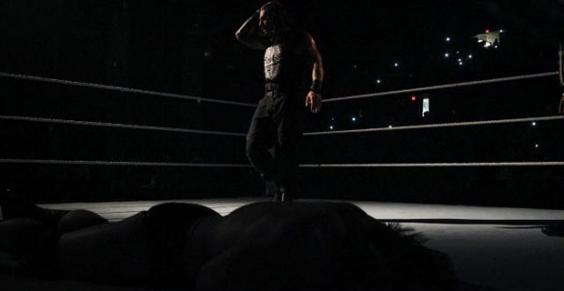 Reigns and Sheamus turned up the intensity, the sound of flesh hitting flesh echoing through the Allstate Arena. The lights soon went off and Bray Wyatt emerged.
Reigns thought he had his rival in punching distance, but it was only a stunt double in a wig. That allowed Sheamus to get the win.
Randy Orton stormed the ring soon after. He ended their brief brawl with an RKO.

Rusev confronts Dolph Ziggler
Rusev stood in the ring on crutches and "apologized" for wasting his time with Lana. He badmouthed Dolph Ziggler and flirted with Summer Rae.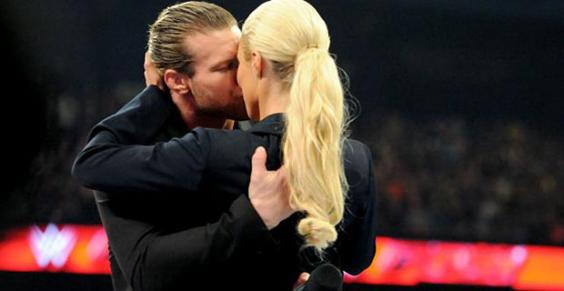 The Showoff came out with Lana to address Rusev's comments. Ziggler kissed his new woman. That inspired Rusev to bend a crutch across Ziggler's back.
After superkicking Ziggler, Rusev yanked off his walking boot. He then beat on Ziggler until WWE officials pulled The Showoff away on a stretcher.

Bo Dallas vs Dean Ambrose
Bo Dallas mocked Dolph Ziggler before suffering a whirlwind of strikes from Dean Ambrose.
The Lunatic Fringe withstood Dallas' own offensive flurry and then got back to controlling the action. Dirty Deeds ended the short bout.

R-Truth vs King Barrett
Both men in the respective royal attire, King Barrett and R-Truth barked at each other before the match.
Once the bell rang, Barrett flung R-Truth around. He inflicted a beating with a methodical pace. The babyface survived, going on a brief rally.
R-Truth scored a number of near-falls, but took a Bull Hammer and didn't get up.
Brock Lesnar confronts Seth Rollins
With ax handles at the ready, Seth Rollins and J&J Security waited for Brock Lesnar in the ring. Rollins bragged about his greatness, insulted Lesnar and talked himself up as a "thinking man's champion."
The champ provoked Lesnar until he appeared on the entrance ramp. Lesnar teased a retreat from Rollins and company, but instead grabbed a pair of axes.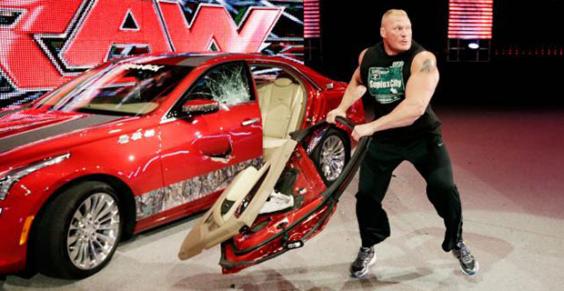 He used the weapons to demolish J&J Security's new Cadillac. Lesnar flipped Joey Mercury over the car hood and broke Jamie Noble's arm with a Kimura lock.
Rollins didn't wait for what would happen to him; he darted out of the building like a cockroach when the lights come on.

The Prime Time Players vs The New Day
The Prime Time Players provided commentary as their challengers at Battleground went to battle.
The champs had great seats for a fast-paced match. Xavier Woods stood on the apron to try and stop The Lucha Dragons from taking out Kofi Kingston. He failed, soon ending up in a pile of blue-clad heels on the floor.
Sin Cara  nearly willed his team to victory, but an errant suicide dive shifted things to New Day's favor.
John Cena vs Cesaro
John Cena smugly discussed Kevin Owens losing the NXT Championship before promising to entertain the crowd with his latest United States title match.
Kevin Owens came out, ranting about how he's tired of Cena's speeches. Just as the bout was set to begin these two rivals, Cesaro emerged. The Swiss Superman said that Owens is the only reason he didn't defeat Cena last week was Owens and demanded that he get the shot against Cena.
Owens let Cesaro take his place, saying nothing as he exited.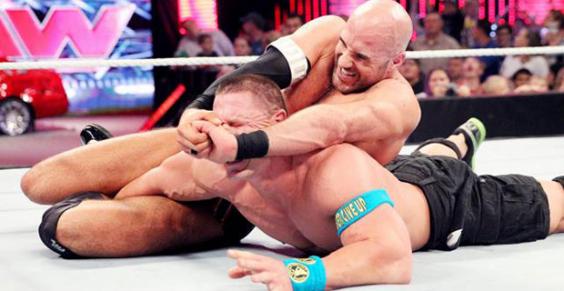 Cesaro and Cena traded big moves in a close bout. The King of Swing was in control more often than not, grounding the champ with his superior mat skills.
A hobbled Cena fought off defeat with kick-outs and counters. When it was his turn on offense, he struggled to put Cesaro away. Even the Attitude Adjustment couldn't net the champ a win.
After trading submission holds, each man gave their foes just about everything in their arsenal. It took an AA from the second rope to finally get a three-count.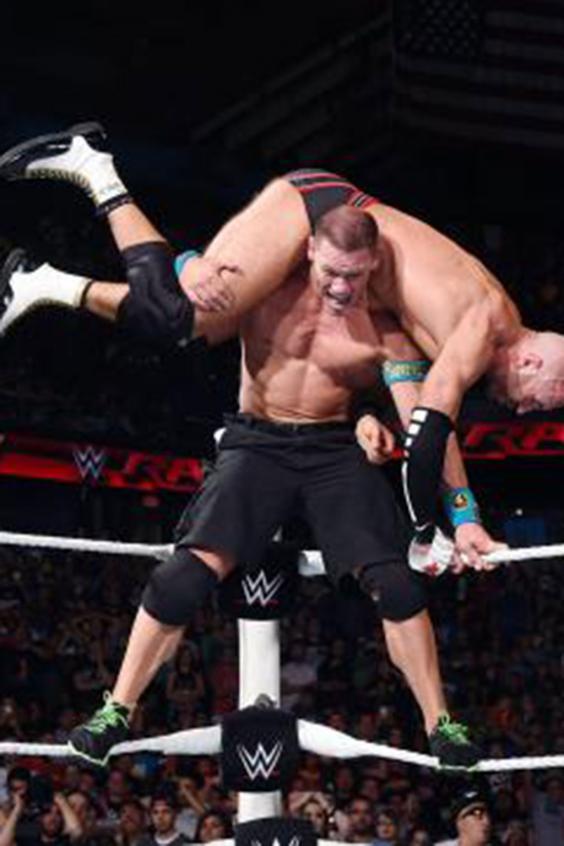 Owens came running in, looking to take down Cena. The champ sent him running with another AA.
Bleacher Report's five-star Mobile App 'Team Stream' helps you follow the world of sport 24-7: Download it here.
Reuse content