WWE United Kingdom Champion Tyler Bate can't wait to wow audiences on WWE's upcoming live tour of the UK – after admitting he could barely afford to attend the same shows growing up.
The 19-year-old has enjoyed a whirlwind start to 2017, becoming the first ever holder of what is the WWE's newest championship, as well as making his debut on the company's NXT television programme.
Now, Bate and his compatriots will be joining the main rosters of Raw and Smackdown Live when the company tours these shores in May.
Though still a teenager, the Dudley native admits to having fond memories of attending his first live events growing up – even though it may have been an all-too rare occasion.
Speaking to the Independent, he says it's a beautifully surreal experience to now be promoted on the same event cards as the likes of 16-time world champion John Cena among others.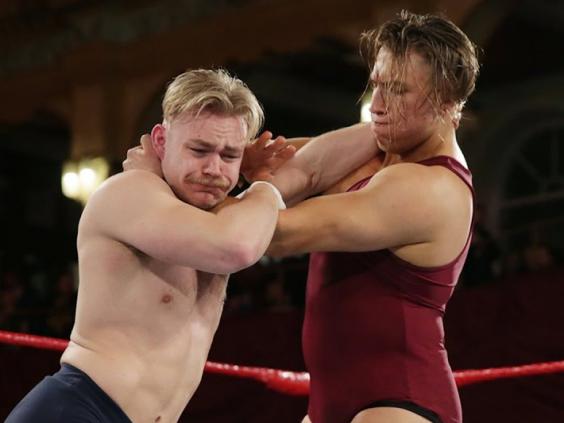 He said: "I'm really looking forward to the tour in early May; it's going to be wicked to mingle with the guys on the main roster.
"To be on the same show as people that I've looked up to like John Cena, Randy Orton and Kane is really cool.
"I got into WWE when I was about eight and started playing the video games. I'd been to a few of the live shows but not that many, because we couldn't really afford to go.
"We couldn't afford the pay per views from WWE on television most of the time, so it was a big deal ever I got to go to an event – it was always 'the best day of my life!'
"I'd say 'surreal' is the most fitting word for it because you grow up dreaming about these kind of things and it doesn't really sink in until you're actually doing it.
"My friends were fans of wrestling when we were younger and this rejuvenates their old fandom, to be supporting one of their friends as he achieves one of his life goals.
"I'm really privileged to have friends and family like that because a lot of people don't."
WWE Elimination Chamber in pictures
WWE Elimination Chamber in pictures
1/13 Mojo Rawley beat Curt Hawkins

WWE

2/13 Becky Lynch beat Micke James

WWE

3/13 Apollo Crews & Kalisto beat Dolph Ziggler

WWE

4/13 American Alpha won Tag Team Turmoil

WWE

5/13 American Alpha won Tag Team Turmoil

WWE

6/13 Nikki Bella vs Natalya ended in a double count-out

WWE

7/13 Randy Orton beat Luke Harper

WWE

8/13 Randy Orton beat Luke Harper

WWE

9/13 Naomi beat Alexa Bliss

WWE

10/13 Bray Wyatt beat AJ Styles, John Cena, The Miz, Dean Ambrose and Baron Corbin

WWE

11/13 Bray Wyatt beat AJ Styles, John Cena, The Miz, Dean Ambrose and Baron Corbin

WWE

12/13 Bray Wyatt beat AJ Styles, John Cena, The Miz, Dean Ambrose and Baron Corbin

WWE

13/13 Bray Wyatt beat AJ Styles, John Cena, The Miz, Dean Ambrose and Baron Corbin

WWE
Incredibly, even at 19 years of age the youngster still has a few years' experience under his belt having established himself on the British independent scene over the last few years.
And while that particular market continues to grow and develop at a fantastic rate, Bate accepts the new-found stardom that's accompanied his meteoric rise over the last few months is a different matter entirely.
Yet the man himself is alarmingly grounded, assured and relaxed. Rather than being swept away in the madness that must come with the worldwide audience that WWE commands, he's focused on enjoying his time in the spotlight.
He adds: "It's escalated really quickly; I've gone from having a very small following to having a worldwide following of several million people on the WWE Network which is quite a ridiculous thing to think about.
"It's not really something you have to try and enjoy – you just enjoy it.
"I'm having the most fun I've ever had in my whole life at the moment and would be gutted if it ended now; I'm just going with the wind, seeing what happens and enjoying it.
"I've always been quite a laid-back person and that seems to be a common Black Country thing as well!
"I've never really let many things faze me in my life and things never have… until I had Triple H holding up my hand in front of thousands of people and live on the WWE Network. Only then do you think 'Oh god, this is real!"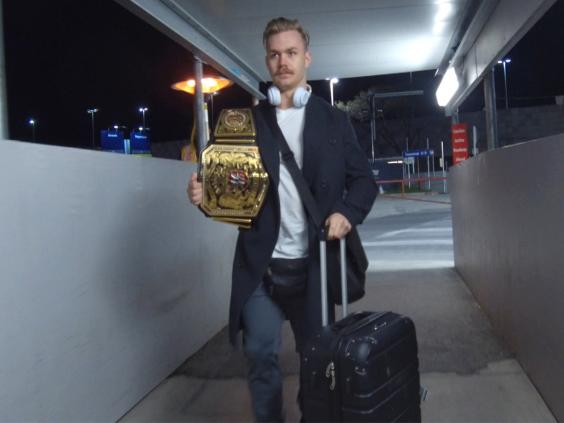 While Bate remains sure-footed and level-headed about his exposure and career to-date, it doesn't mask his own ambition and hopes for the future.
WWE now boasts more talent from the UK than ever before but, even with the likes of the British Bulldog, Wade Barrett and William Regal among others blazing a trail, we've yet to see a Brit crowned WWE Champion.
He feels confident this will change soon enough. But will he be the one lucky enough to take the ultimate accolade?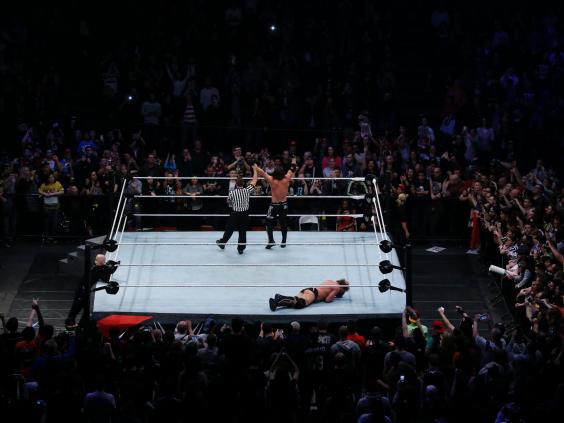 He insisted: "It's definitely something that is on the horizon – there will be a WWE Champion from the UK.
"It would be wicked if it could be me and I'll do everything I can to try and make that happen.
"But I'll only be doing this for as long as I'm enjoying it and, as I said, I'm having the time of my life at the moment."
Continuing to revel in his current role Bate, perhaps most fittingly, added: "It's one of those things – you expect kids to grow out of liking professional wrestling because it's quite common to be one of those fazes.
"I was just one of those kids who never grew out of it and the love never died."
WWE UK Championship holder Tyler Bate will join dates on the WWE UK Live Tour this May. Tickets available at: www.bookingsdirect.com. 
You can catch Tyler Bate's debut NXT match on the WWE Network for £9.99 a month, with your first month free: www.wwe.com/wwenetwork
Reuse content