As he sits in his Florida mansion, occasionally popping out to the garage to survey his burgeoning collection of Ferraris – six at the last count, one at least of which is worth over £2 million – Ian Poulter is entitled to feel pleased with himself. And on this evidence he certainly does.
Now 38, has come a long way from the drab Stevenage suburb of his childhood, and revels in the wealth golf has brought him. Without a major to his name, his career has been defined by two things: his Ryder Cup performances, and a flamboyant dress sense. Both of these are given their full due here; we learn for instance that Poulter irons his own trousers, because "everyone else leaves tramlines in them. Tramlines really annoy me."
Ironing is a recurring theme in Poulter's life – he smoothes the baize on his snooker table each time before he plays – so it's no surprise when he admits to distinct OCD tendencies. But he's not one for too much introspection. While he tells us of his lovely life with his lovely wife and four lovely children, if he has any deeper thoughts he keeps them to himself.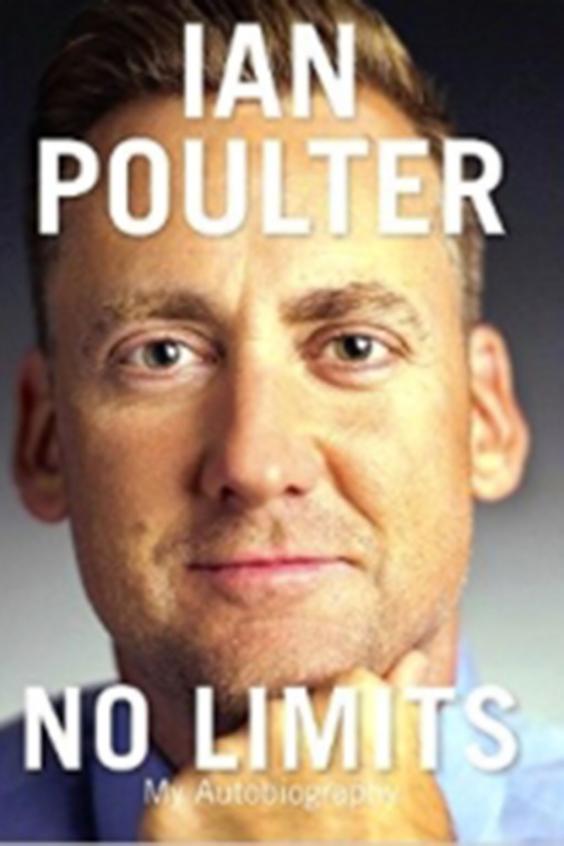 An undemanding read, at times repetitious and occasionally inaccurate – Europe were 8-4 behind after the third session at Medinah in the 2012 Ryder Cup, not 8-2 – No Limits will be enjoyed by Ryder Cup enthusiasts and Poulter fans. But the general reader who has yet to buy into Brand Poulter is unlikely to be converted.
Published in hardback  by Quercus, £20
Reuse content