Sport loves a supernova. Witness the din surrounding Eugenie Bouchard and Nick Kyrgios at Wimbledon. So it was with Carly Booth, the Scottish golfer who trailed blonde, blue-eyed stardust on her debut in the Ladies European Tour.
Two victories in 2012 built on the promise of a brilliant youth that saw her become the youngest Ladies' club champion at 11, and at 17 the youngest Scot to qualify for the Ladies European Tour.
The conversion to Tour winner led to acclaim and opened myriad doors, including those at the ESPN magazine Body Issue, where she posed naked with her golf clubs in the same issue Gary Player bared all. In the post-publication commentary Booth more than held her own, as it were.
Last week she turned 22. There was no party, just the grind of another day on the road trying to re-establish her reputation as a serious golfer. The very point at which the gaze of the world fell upon her naked outline, the form that really mattered deserted her, inviting criticism and the kind of radical response often seen from wounded golfers, the complete swing rebuild.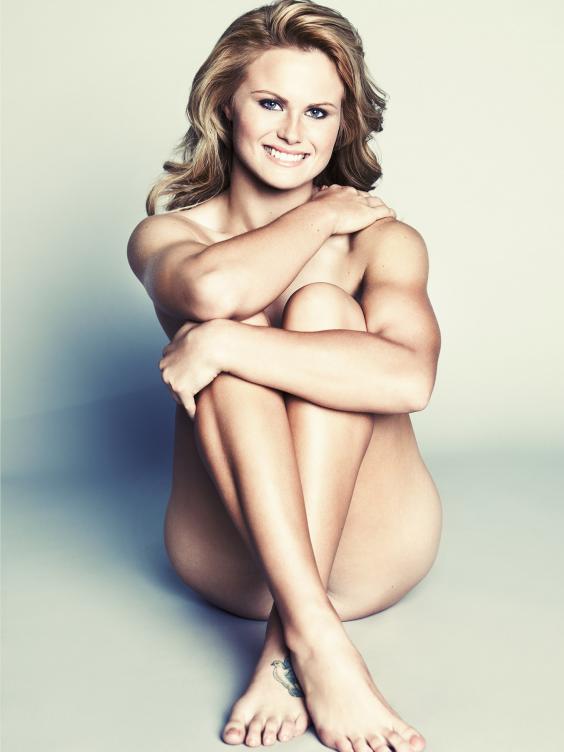 "People questioned the [magazine] shoot but it didn't put pressure on me at all," Booth said. "I wasn't performing at the time so you get the odd comment like her focus is elsewhere etc. That shoot took one day in January. How is that taking over from my golf? I don't understand the comments of people sometimes."
But a fallow year waiting for the feeling to return to her fingers and toes is on the point of bearing fruit as a collection of the world's elite women golfers, including Tiger's niece, Cheyenne Woods, bear down on the Buckinghamshire Golf Club to contest the LET's flagship event, the ISPS Handa Championship.
A top-20 place in Italy last week followed a top 30 the outing before. The trajectory is unmistakable and with qualifying spots available for the Ricoh British Women's Open, as well as a €75,000 (£60,000) winner's purse, the incentive to do well this week is clear.
"The last two weeks have been better. It's a mixture of things, learning to trust changes in my swing that I have been working on, having my caddie with me. It was never far away. It's more of the mental side, allowing it to happen.
"We all go through it. There is no real way of understanding why it goes up and down. It's all about patience. I've been patient for 13 months so hopefully it will start coming around now. Just need the putts to start dropping. That always helps."
Booth and the women's game need each other. The prize fund this week, €500,000, is only 10 per cent of the bounty available to the men at the European Tour's biggest gig, the BMW PGA Championship at Wentworth, and less than Rory McIlroy banked for winning.
Booth picked up a little over €6,000 in Italy, barely enough to cover the travel and pasta bill. Just as McIlroy is selling the men's game, so Booth has the potential to shine a light on women's golf, and earn a few quid on the way. "I'm not making a whole lot of money, just covering my costs," she says. "It's tough. You have to have some backing to get through and rely on sponsors."
Hence the body shoot. It takes guts to do that in front of perfect strangers. And there is also the complication of switched-on young girls being misinterpreted whenever commerce and physique enter a room together. But she thought it through and was cool with it. That ought to be good enough for us.
"There was probably about 15 people involved in the whole thing and about half of those saw me naked. Once they have seen you they have seen you. It's not like they hadn't seen people naked before in their job. I was perfectly fine with it and had a blast. I don't think it did me any harm. It probably increased my exposure worldwide, particularly in the States, which might help me when I go to America.
"That's a career goal. I just need to get my ranking up. Golf is my passion, my priority, but I'm 22. I have a lot of other interests, too, and the shoot was a lot of fun."